Books

Featured Books

pcb007 Magazine

Latest Issues

Current Issue

Finding Ultra

New demands on PCB fabrication, namely advanced packaging, ultra high density interconnect (UHDI), and new specialty materials, are converging, changing the landscape of our business. Is it time to start paying close attention to this convergence?

Developing a Strategy

A solid strategy is a critical part of success. This month, we asked some of the top industry leaders and business strategy "gurus" to share their thoughts on developing strategies.

Winning With TQM

In this issue, we explore how TQM has entered the DNA of continuous improvement disciplines, and the role leadership transformation plays in this. If you've ever competed against a TQM company, you understand their winning advantage.

Columns

Latest Columns

||| MENU
Communication, Part 1: How to Qualify a Board Shop
October 4, 2019 | Steve Williams, The Right Approach Consulting LLC
Estimated reading time: 2 minutes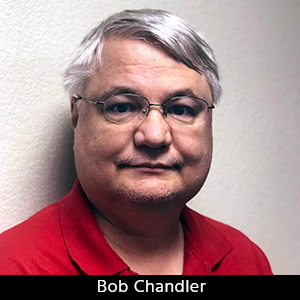 In Part 1 of this six-part series for "Fab Fridays," Mark Thompson, CID+, engineering support at Prototron, and CA Design CTO Bob Chandler discuss ways that PCB fabricators and designers can better communicate, starting with how to qualify a board shop.
Steve Williams: Welcome, Mark and Bob. To start this series, we'll address how to qualify a board shop, aside from just getting a quote from somebody and giving them the green light. Let's start with you, Bob. When you look at board shops, how do you suggest qualifying one?
Bob Chandler: Yes, that tends to be an issue that depends a great deal on what your industry is and what your requirements are. If you're doing a small prototype series of boards, the qualifications of the fabrication house become much less important. If you're dealing with aerospace or medical, the qualifications become a great deal and bigger if you're dealing in production or prototype volumes; the qualification processes are considerably different. You really need to know what you need your fabrication house for before you start qualifying.
Williams: Good points. Mark, you do a lot of tours for customers and are involved with audits, etc. You've seen every different type of qualification. What are your thoughts on this topic?
Mark Thompson: I would send someone to the facility to qualify the shop. Secondly, ensure that the fabricator understands the engineer's needs and reads and comprehends the drawing notes. Make sure that they won't play any games with your boards, such as adding a second coat of mask to reduce impedances that may have overetched inadvertently and, therefore, run too high for impedance or even under. Understand the nature of RF features so that they won't clip back a CPWG lead that's intended to go right to the board edge for cosmetics and those kinds of things. It's very important that the fabricator understands the needs of the engineer.
Williams: Right, and not just from a quality systems standpoint but also a technological standpoint.
Thompson: Exactly.
Williams: Excellent. What do you think of that, Bob? Is that something you're on board with?
Chandler: Yes, those are definitely issues that we have had with the fabrication house in the past. If you design a board to make it exactly the way you want it, and the board house modifies the data—such as pulling circuits back from the edge, adding extra solder mask or to copper in the high-voltage area, or doing other things that change the characteristics of it—most of the time, they'll come back and let us know that they're doing that sort of thing. If they don't, we discover it on the board later after the board has failed testing.
Stay tuned for Parts 2–6 of this series.
Steve Williams is the president of The Right Approach Consulting and an I-Connect007 columnist.
Bob Chandler is CTO of CA Design (cadesign.net) and a senior Allegro/OrCAD trainer and consultant.
Mark Thompson, CID+, is in engineering support at Prototron Circuits and an I-Connect007 columnist. Thompson is also the author of The Printed Circuit Designer's Guide to… Producing the Perfect Data Package. Visit I-007eBooks.com to download this book and other free, educational titles.
---
Suggested Items
09/21/2023 | Thermaltronics USA, Inc.
Thermaltronics USA, Inc., a globally acclaimed manufacturer of Precision Soldering Robots and innovative Curie point soldering systems, is excited to announce its participation in the highly anticipated SMTA Guadalajara Expo & Tech Forum, scheduled to take place from October 25-26, 2023.
09/20/2023 | ULT AG
At this year's productronica, the world's leading trade show for electronics manufacturing, ULT will present a brand new extraction solution for solder fumes and vapor.
09/20/2023 | Hentec Industries/RPS Automation
Hentec Industries/RPS Automation, a leading manufacturer of selective soldering, component lead tinning and solderability test equipment, announces that it has added assembly and production staff members to its team to accommodate its recent increase in sales and order demand.
09/19/2023 | SMTA
SMTA is honored to announce Qais Qasaimeh, a graduate student at Auburn University, has been selected as the winner of the 2023 Charles Hutchins Educational Grant.
09/14/2023 | SHENMAO
SHENMAO America, Inc. is proud to introduce its latest innovation in response to the growing demand for ultra-thin packages in the electronics industry.