Books

Featured Books

smt007 Magazine

Latest Issues

Current Issue

Chips Don't Float

In Europe and the U.S., legislation is under way to revitalize PCB fabrication and packaging. What is the status of this work, and how specifically does this change the industry landscape for EMS companies? What will help keep us afloat?

Flying High With Digital Twin

The opportunity to use manufacturing simulation as a test bed for job planning and process optimization brings continuous improvement into the modern age. This may be an all-or-nothing type of project, but it's worth the investment.

Artificial Intelligence

In this issue, we (and AI) explored how and when artificial intelligence plays a role in manufacturing today. Whether on the factory floor, or in the front office, AI applications are emerging and changing how we approach planning, processes and problem solving.

Columns

Latest Columns

||| MENU
Estimated reading time: 1 minute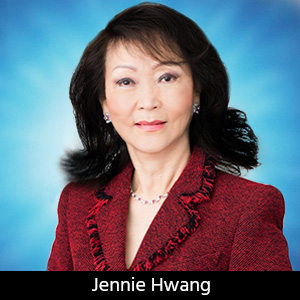 April 13, 2020
SMT Perspectives and Prospects: Smart Factory Implementation—How Smart Is Smart Enough?
As we are moving further into the Industry 4.0 era, rigidity is out, and flexibility is in; stiffness is out, and agility is in; sluggishness is out, and swiftness is in. Responding to the evolving new industrial enterprise—delivering customized products with flexible, modular production flow at optimal economics— becomes necessary. Manufacturing companies need to develop a thorough understanding of the available technologies that can be utilized to translate business objectives into business roadmaps targeting operational excellence to produce competitive, reliable, and economical products that perform in a timely fashion in the marketplace.
One of the beautiful fruits that Industry 4.0 bears is intelligent manufacturing, which, in turn, is manifested in smart factories. It was reported that about half the activities people are paid to do globally could potentially be automated using technologies that exist today [1]. Yes, we need automation, yet the smart factory is not merely an automation system nor robotic operation. "Smart" comes from the utilization of technologies that are available at our disposal; this includes artificial intelligence (AI), robotics, analytics, big data, the internet of things (IoT), and the advanced network technology (5G and higher).
As the factory of the future, a smart factory is expected not only to run essentially autonomously without human intervention, but also to learn and adapt in real-time with self-correcting and self-optimizing ability. Smart factories lead to a production environment in which production facilities and logistics systems are synchronized without the need for human tasks. Accordingly, visibility, traceability, predictability, and sophisticated simulations— coupled with speed, agility, and flexibility— are the underlying characteristics of intelligent manufacturing. In practice, the ultimate manufacturing merits—faster delivery, customized products, less waste, higher yield, lower cost, and on-demand production—can be achieved by a smart factory. As a result, production defects are prevented; preventive maintenance can be pre-scheduled; supply-chain efficiency is optimized; and new product innovation is facilitated.
To read this entire column, which appeared in the April 2020 issue of SMT007 Magazine, click here.