What It Takes to Be a Milaero Supplier, Part 3
April 28, 2020 | Anaya Vardya, American Standard Circuits
Estimated reading time: 4 minutes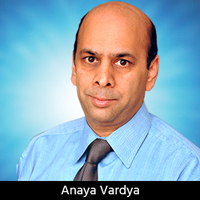 Introduction
The decision to pursue military and aerospace (milaero) certification impacts every facet of the organization, and not every shop is prepared to make this transformation. This is the third article in a four-part series, breaking down what it takes in sales and customer service, engineering and CAM, purchasing and quality, and manufacturing. Part 3 will explore what it takes to be a milaero supplier in the areas of purchasing and quality.
Purchasing Impact
Purchasing is perhaps the most critical business process as far as the milaero industry is concerned. Normally, the processes examined during AS9100 surveillance audits are rotated so that the entire QMS is covered over the course of the three-year certification period—except purchasing. Purchasing will be audited each and every time, and the auditor will focus on traceability through the entire process from quoting to shipping. The auditor will typically request a number of your aerospace customer POs, which will be comprehensively reviewed for product requirements.
This class of customer will normally have its own specification that can contain anywhere from 10 to 40 pages of quality requirements. This auditor review will entail establishing which quality requirements apply to each order, based on the PO callouts, and then verify that each of them has been addressed (added to the traveler, special customer requirement sheets, test plans, etc.). Many of the quality requirements are "flow down" requirements, meaning that you also need to communicate these requirements to any applicable suppliers. The part-number travelers will be reviewed for process accuracy, proper signoff, and raw material traceability along with any inspection and test reports. The auditor will verify that not only has this been done, but they will look for evidence that the suppliers have met the requirements. The process for MIL-PRF-31032 will be the same stringent review of military customer POs.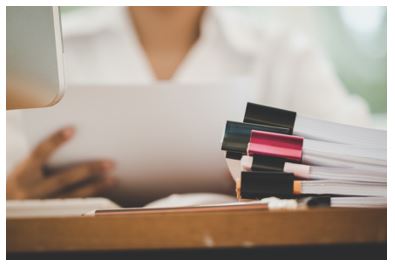 Another interesting requirement with aerospace products is the requirement regarding nonconforming material. Typical practice with PCB fabricators is to mark each nonconforming scrap PCB with an "X" in permanent ink, which are referred to as X-outs. Aerospace requires that companies take an extra step, no pun intended, by requiring: "Product dispositioned for scrap shall be conspicuously and permanently marked, or positively controlled, until physically rendered unusable." This can be accomplished in a number of ways as long as the PCB will no longer be functional.
Quality Impact
Aerospace products require some additional documentation, such as AS9102 first article inspection reports. While companies normally perform first article inspections, this version is considerably more detailed and comprehensive. Many organizations task the quality team to participate in the contract review process and be responsible for the review and implementation of customer quality requirements on each order.
MIL-PRF-31032 orders are where the impact on quality is extremely high in more than one area. Microsectioning is absolutely the most taxing to the quality department and often requires additional personnel to handle the workload. Many commercial shops utilize an AQL sample methodology with regard to microsection frequency. Military orders require a 200% microsection frequency (one each in the X- and Y-axis per panel), plus numerous other sections for solderability and thermal shock testing. Further, most shops perform in-process plating sections for process control on military orders as additional copper thickness is often required.
There are also special Defense Logistics Agency (DLA) reporting that needs to be done for military orders. Special inspection forms need to be completed for each order, and coupons from the most complex military products produced each month must be sent out to an approved third-party lab for analysis. Each traveler must be reviewed for accuracy and reconciliation of build quantities (number started, shipped, scrapped. and reworked). All of the above become part of an annual report that must be submitted to the DLA for review and approval.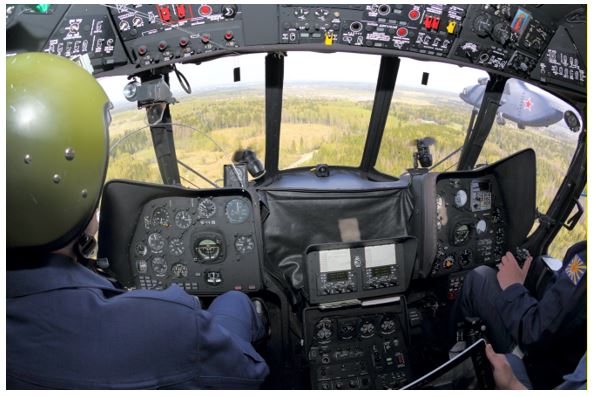 The organization must also establish a technical review board (TRB) that meets regularly to review the performance of the company. The responsibilities of the TRB are closely scripted and include the approval of all changes, new suppliers, the review of performance metrics, any new technology added onto military products, the number of military orders produced and inspection results, and the results of the third-party lab inspections.
Conclusion
In these two departments, becoming a milaero manufacturer changes the game significantly, adding new processes and a much higher degree of complexity when dealing with milaero orders. Milaero products demand some of the most technically challenging PCBs in the industry and, in many cases, will require the expansion of your staff. Part 4 will explore what it takes in the area of manufacturing.
Editor's Note: Read Part 1, Part 2 and Part 4.

Anaya Vardya is president and CEO of American Standard Circuits. Vardya is also co-author of The Printed Circuit Designer's Guide to… Fundamentals of RF/Microwave PCBs and Flex and Rigid-Flex Fundamentals. Visit I-007eBooks.com to download these and other free, educational titles.
---
Suggested Items
11/13/2023 | Global Newswire
The "Global Copper Clad Laminates Market (by Type, Application, Reinforcement Material, & Region): Insights and Forecast with Potential Impact of COVID-19 (2023-2028)" report has been added to ResearchAndMarkets.com's offering.
11/07/2023 | SCHMID Group
The SCHMID Group, a global solution provider for the high-tech electronics, photovoltaics, glass and energy systems industries, will be exhibiting at productronica in Munich from November 14 – 17, 2023.
11/01/2023 | Alex Stepinski, Stepinski Group
The topic of intrinsic copper structure has been largely neglected in discussions regarding the PCB fabrication quality control process. At face value, this seems especially strange considering that copper has been the primary conductor in all wiring boards and substrates since they were first invented. IPC and other standards almost exclusively address copper thickness with some mild attention being paid to surface structure for signal loss-mitigation/coarse properties. 
10/26/2023 | Andy Shaughnessy, Design007
At PCB West, I sat down for an interview with John Andresakis, the director of business development for Quantic Ohmega. I asked John to update us on the company's newest materials, trends in advanced materials, and the integration of Ticer Technologies, which Quantic acquired in 2021. As John explains, much of the excitement in materials focuses on laminates with lower and lower dielectric constants.
10/25/2023 | Preeya Kuray -- Column: Material Insight
Printed circuit board (PCB) reliability testing is generally performed by exposing the board to various mechanical, electrical, and/or thermal stimuli delineated by IPC standards, and then evaluating any resulting failure modes. Thermal shock testing is one type of reliability test that involves repeatedly exposing the PCB test board to a 288°C pot of molten solder for a specific time (typically 10 seconds) and measuring the number of cycles it takes for a board's copper layer to separate from the organic dielectric layer. If there is no delamination, fabricators can rest assured that the board will perform within expected temperature tolerances in the real world.