Fortem Technologies Brings Complete End-to-End Counter Drone Security to Gulf Region
June 18, 2020 | Globe Newswire
Estimated reading time: 1 minute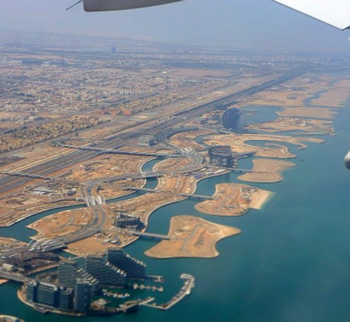 Fortem Technologies, the technical leader for counter drone security and defense solutions, announced that it has expanded its global presence with a strategic Gulf Region (GCC) end user deployment in the national security and defense sector.
"The military drone space is expected to surpass $21 billion by 2026, indicating a sizable market that's growing aggressively," said Timothy Bean, CEO of Fortem Technologies. "Fortem provides the world's premier, radar-guided, autonomous aerial drone for safe removal of small drones, low flying fixed wing threats and swarms safely in an urban environment."
Now deployed, the Fortem SkyDome® System consists of distributed TrueView™ radar to detect and identify uncooperative drones, and the Fortem DroneHunter®, which is autonomously cued by SkyDome to further evaluate the threatening drone and remove or disable it from a safe location with no collateral damage. The SkyDome System and DroneHunter are the category leader for kinetic, non-lethal C in defending against low flying drones and in protecting critical infrastructure, military bases, borders, and coastal areas from drones that attempt to pass undetected by traditional ground-to-air defenses.
"Providing the most comprehensive threat detection and safe mitigation solution has always been our top priority," said Malek Akilie, VP Middle East, CIS and Africa Region at Fortem Technologies. "Our team in our UAE office is here to provide drone mitigation in an era when jamming and electronic attack are no longer sufficient to stop criminal or terrorist drones."
---
Suggested Items
09/22/2023 | Boeing
Boeing has announced a $10 million investment in the George W. Bush Presidential Center to support its museum and Veterans and Military Families programs. 
09/15/2023 | Northrop Grumman
Northrop Grumman Corporation's multi-intelligence MQ-4C Triton uncrewed aircraft achieved a declaration of initial operating capability (IOC) by the U.S. Navy.
09/14/2023 |
BAE Systems signed a contract with the Swedish Defence Materiel Administration (FMV) worth approximately $500 million for 48 new ARCHER artillery systems for the Swedish Army.
09/14/2023 | John Watson -- Column: Elementary, Mr. Watson
Electronics are continually evolving, driven by innovations in printed circuit board technology. Flexible PCBs have emerged as a revolutionary force, reshaping the PCB industry and influencing the design and functionality of countless electronic devices. Some believe that flexible PCBs are a relatively newer technology, but as we will see, that is not true. Since I'm an instructor, here's a short history lesson on how we got here and what we can expect.
09/13/2023 | Hentec Industries/RPS Automation
Hentec Industries/RPS Automation, a leading manufacturer of selective soldering, lead tinning and solderability test equipment, is pleased to announce that Sinclair Manufacturing has purchased Pulsar solderability testing and Photon steam aging systems for installation in their Chartley, Massachusetts facility.