I-Connect007 Editor's Choice: Five Must-Reads for the Week
June 26, 2020 | Nolan Johnson, I-Connect007
Estimated reading time: 2 minutes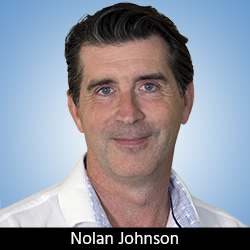 Updates on trade shows, conferences, and associations dominated industry news this past week. Some events are returning to a physical venue; others are opting for a virtual version in 2020. Add to that a spate of cross-association cooperative agreements and new programs for career development coming from multiple associations, and you've delivered four of my top five picks.
Of course, our new "Just Ask Happy" with Happy Holden project must make the list not only because it's fun but also because it's extremely interesting.
Next week, check the Friday edition of our Daily Newsletter for Andy Shaughnessy's picks.
SMTA International Conference and Expo Goes Virtual
Published on June 23, 2020
For industry attendees, exhibitors, and researchers submitting papers to SMTA International, this announcement is a must-read.
Atotech to Participate in SEMICON China and CSTIC 2020
Published on June 19, 2020
As if Atotech's news wasn't reason enough to include in my picks, the fact that Atotech is showing at two China shows seals the deal. While we still have a ways to go, news like this points the way to a return to normal. SEMICON and CSTIC 2020 are delivering physical venue shows. Best of luck to Atotech, SEMICON, and CSTIC 2020.
New Opportunity for Managers Announced, Special Attention to 'Emerging Managers'
Published on June 19, 2020
Management is a skill. A technical team can thrive with the careful assistance of a manager who knows how to lead, navigate the management structure when facing obstacles, and when to simply get out of their team's way. To have IPC focus on Emerging Engineers and now Emerging Managers is big news.
IPC and Automotive Industry Action Group Enhance Partnership Agreement
Published on June 22, 2020
With industry sources projecting that over 50% of the componentry of an automobile will be electronics in the near future, automobiles and automobile design need to look at the auto in very different ways. Quoting from the press release, "IPC and AIAG agreed to work closely in the areas of thought leadership, quality and supply chain best practices, and community awareness building. Together, the industry associations will educate the automotive supply chain on compliance requirements, evaluate how IPC standards and AIAG guidelines align and impact both industries, and work together to identify training that builds on professional standards."
Just Ask Happy: Routing BGAs With High-Speed Diff Pairs
Published on June 25, 2020
This past week, we've been encouraging readers to pose a PCB-related question to Happy Holden, a pioneer in high-density printed circuit fabrication techniques. Boy, did you have questions! Happy has been cheerfully compiling answers, and we'll periodically bring his answers to the newsletter. To submit your own question for Happy Holden, take the survey by clicking here. Then, bookmark the page so you can ask Happy a question any time!
---
Suggested Items
10/02/2023 | SEMI
Industry visionaries and experts will gather November 6-8 at the MEMS & Sensors Executive Congress (MSEC 2023) at the WIGWAM Resort in Phoenix, Arizona for insights into the latest trends and innovations in sensorization.
10/02/2023 | Gen3
Gen3, Global leader in SIR, CAF, Solderability, Ionic Contamination & process optimisation equipment, is pleased to announce the appointment of John Barraclough as the Head of Business Development.
10/02/2023 | KYZEN'
KYZEN, the global leader in innovative environmentally friendly cleaning chemistries, announced that Debbie Carboni, Global Product Line Manager - Electronics, will present as part of the Electric Vehicle (EV) panel during the IPC High Reliability Forum.
10/02/2023 | ACN Newswire
This joint effort is expected to strengthen the supply of NANOWEB® films and accelerate the growth of the transparent conductive film industry, offering new applications for the automotive and consumer electronics sectors, such as transparent film antennas, transparent film heaters, and transparent film electromagnetic shielding.
09/29/2023 | USPAE
In a major initiative to innovate how the Department of Defense (DoD) spurs commercial technology development, the U.S. Partnership for Assured Electronics (USPAE) and DoD launched a Defense Business Accelerator (DBX) to open doors for industrial base growth and stimulate private investment.