Books

Featured Books

pcb007 Magazine

Latest Issues

Current Issue

The Registration Sweet Spot

Registration is underrated and underappreciated. The key is to ensure proper registration from layer to layer across the entire printed circuit board. It's a holistic process requiring anticipation, prediction, precise attention at each step, and detailed data tracking and monitoring.

High-reliability Fabrication

In this month's issue, our expert contributors discuss the latest in technologies, trends, complexities and resources regarding high-reliability fabrication.

Finding Ultra

New demands on PCB fabrication, namely advanced packaging, ultra high density interconnect (UHDI), and new specialty materials, are converging, changing the landscape of our business. Is it time to start paying close attention to this convergence?

Columns

Latest Columns

||| MENU
Got a Question? Just Ask Joe!
August 20, 2020 | I-Connect007 Research Team
Estimated reading time: 1 minute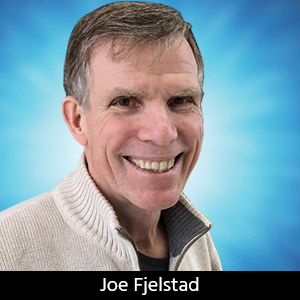 A few months ago, we launched our "Just Ask" series with Happy Holden. Many readers took us up on it, sending all manner of questions for happy to answer.
Now, Joe Fjelstad—inventor, technologist, author, and Flex007 columnist—is getting in on the action. Here's your chance to pick Joe's brain. What's the one question about this industry that you've always wanted to ask Joe?
Joe has spent decades working with interconnect and packaging technology, as a chemist and process engineer. He's the pioneer behind the Occam process for solderless assembly. He often begins his columns with a quote from Lewis Carroll or Don Miguel Ruiz. Joe has also written about the need for technology companies in the Western world to develop products that help improve the lives of the poor in third-world nations.Jo
What do you want to know? Just ask Joe! If he doesn't know the answer, he'll talk to someone who does. To submit your questions to Joe, click here.

Joe Fjelstad is founder and CEO of Verdant Electronics and an international authority and innovator in the field of electronic interconnection and packaging technologies with more than 185 patents issued or pending. To read past "Flexible Thinking" columns or contact Fjelstad, click here. Download your free copy of Fjelstad's book Flexible Circuit Technology, 4th Edition, and watch the micro webinar series on flexible circuit technology.
---
Suggested Items
12/05/2023 | PRNewswire
Samsung Foundry certified Ansys' RaptorX on-chip electromagnetic (EM) solution for analyzing high-speed products manufactured with Samsung's 8nm (nanometer) LN08LPP Low Power Plus silicon process.
12/04/2023 | USPAE
Seven microelectronics firms received nearly $10 million in combined funding to commercialize technologies of interest to the U.S. military services as winners of the Defense Business Accelerator (DBX) Microelectronics Challenge. This groundbreaking initiative is funded by the Department of Defense (DoD) and led by the U.S. Partnership for Assured Electronics (USPAE).
12/04/2023 | Horizon Sales
Horizon Sales is pleased to announce the newest addition to its team, Mr. Andre Kundert. Joining the company in November 2023, Andre brings with him two years of invaluable experience in surface mount technology (SMT) and a robust background in the electronics manufacturing industry.
11/30/2023 |
The goal of the collaboration is to promote the standardization of post-quantum cryptography.
11/30/2023 | PRNewswire
Hyundai Mobis is poised to secure new orders for premium vehicle displays, characterized by large screens, high definition, and slim design, using a fusion of innovative technologies targeting global automakers.