Just Ask Joe: The Land Warrior Project
August 24, 2020 | I-Connect007 Research Team
Estimated reading time: 1 minute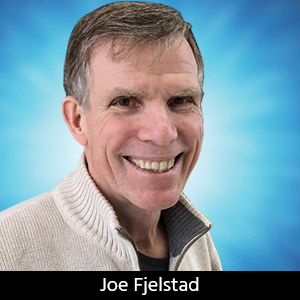 First, we asked you to send in your questions for Happy Holden. Now, it's Joe Fjelstad's turn! Inventor, columnist, instructor, and founder of Verdant Electronics, Joe has been involved with rigid PCBs and flexible circuits for decades, and he's ready to share some of his knowledge with our readers. We hope you enjoy "Just Ask Joe."
Q: Was your Land Warrior project ever implemented?  
A: The Land Warrior system was developed and fielded by a Pacific Consultants team of 40-some engineers and technicians (after winning a design competition against three top-tier military systems contractors). The contract was managed by Exponent. Approximately 100 systems were built and demonstrated in a war games exercise at Fort Polk in 2000. It exceeded all expectations. Land Warrior development has continued in one form or another since and has seen service in conflicts since 2001. The name Land Warrior was changed to Nett Warrior in 2010 to honor Medal of Honor winner Robert B. Nett. For more information, click here.  
To pose your own question for Joe Fjelstad, click here.
Joe Fjelstad is founder and CEO of Verdant Electronics and an international authority and innovator in the field of electronic interconnection and packaging technologies with more than 185 patents issued or pending. To read past "Flexible Thinking" columns or contact Fjelstad, click here. Download your free copy of Fjelstad's book Flexible Circuit Technology, 4th Edition, and watch the micro webinar series on flexible circuit technology.
---
Suggested Items
12/04/2023 | USPAE
Seven microelectronics firms received nearly $10 million in combined funding to commercialize technologies of interest to the U.S. military services as winners of the Defense Business Accelerator (DBX) Microelectronics Challenge. This groundbreaking initiative is funded by the Department of Defense (DoD) and led by the U.S. Partnership for Assured Electronics (USPAE).
11/30/2023 | BUSINESS WIRE
Nordson Electronics Solutions, a global leader in electronics manufacturing technologies, is pleased to announce the release of the new ASYMTEK Select Coat® SL-1040 conformal coating system.
11/29/2023 | TT Electronics
TT Electronics, a global provider of custom power solutions and engineered technologies, has announced that its Power and Control business has officially opened its new state-of-the-art research, development and manufacturing facility.
11/27/2023 | IPC
IPC welcomes the actions outlined today by the U.S. Government "to strengthen supply chains critical to America's economic and national security."
11/27/2023 | GOEPEL Electronics
The US branch of GÖPEL electronic is proud to announce the addition of David Kalaidjian as the new National Sales Development Manager.