Books

Featured Books

pcb007 Magazine

Latest Issues

Current Issue

The Registration Sweet Spot

Registration is underrated and underappreciated. The key is to ensure proper registration from layer to layer across the entire printed circuit board. It's a holistic process requiring anticipation, prediction, precise attention at each step, and detailed data tracking and monitoring.

High-reliability Fabrication

In this month's issue, our expert contributors discuss the latest in technologies, trends, complexities and resources regarding high-reliability fabrication.

Finding Ultra

New demands on PCB fabrication, namely advanced packaging, ultra high density interconnect (UHDI), and new specialty materials, are converging, changing the landscape of our business. Is it time to start paying close attention to this convergence?

Columns

Latest Columns

||| MENU
Frontline Launches InShop Data Analysis Software
August 25, 2020 | Frontline PCB Solutions
Estimated reading time: 2 minutes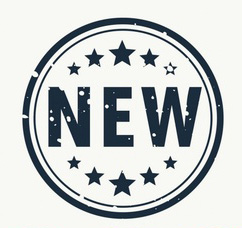 Frontline, a software PCB solutions subsidiary of Orbotech, has launched InShop® ? a new Industry 4.0 software solution for PCB manufacturers. InShop will provide printed circuit board manufacturers with fast and insightful analysis of data from across the production floor to monitor operations and detect anomalies in near-real time. This advanced solution will help improve manufacturing operational KPIs (yield, throughput and quality), enabling faster time-to-market and improved process stabilization. Orbotech is a KLA company.
"InShop allows PCB manufacturers to exploit the massive amounts of data generated from shop floor machines and turn it into actionable insights for rapid problem solving," says Yovav Sameah, president, Frontline PCB Solutions. "We want to provide manufacturers with a clear view of the data they collect as well as speed up the detection of problems and anomalies before they start to impact yield and efficiency."
While massive amounts of machine data are created daily during the manufacturing process, it has become clear that in order to maximize manufacturers' production quality and efficiency, data needs to be collected, measured, analyzed and immediately acted upon. These steps are essential as high-end electronics manufacturing becomes increasingly competitive and PCB shops look for ways to increase their differentiation. InShop's advanced analysis and industry 4.0 capabilities will enable PCB manufacturers to gather and analyze huge quantities of data and make near-real time decisions based on the resulting actionable intelligence. 
InShop's advantage in PCB data analysis is based on Frontline's 25 years of experience and expertise in PCB production, its in-depth understanding of the industry and its leadership of the CAM and engineering software solutions market. By leveraging data collected from various machines on the shop floor including process parameters, machine utilization, and scrap data, InShop identifies anomalies and trends, enabling the manufacturer to perform root cause analyses and present actionable insights to transform manufacturing quality and efficiency.
InShop, Frontline's Industry 4.0 solution, is part of Frontline's world-leading line of integrated software solutions that automates the entire pre-production process for PCB manufacturing, from preparing a quote to process planning and CAM, all the way to the production floor. 
About Orbotech Ltd.
Orbotech Ltd., a KLA company, is a leading global supplier of yield-enhancing and process-enabling solutions for the manufacture of electronics products. Orbotech provides cutting-edge solutions for use in the manufacture of printed circuit boards (PCBs), flat panel displays (FPDs) and more. Orbotech's solutions are designed to enable the mass production of innovative, next-generation electronics and improve the cost effectiveness of existing and future electronics production processes. For more information, visit www.orbotech.com.
About Frontline PCB Solutions
Frontline PCB Solutions is a global supplier of PCB CAM, engineering, and Industry 4.0 software solutions, offering an end-to-end pre-production solution in the industry, from design to manufacturing. A subsidiary of Orbotech, Frontline offers smart, innovative solutions for transforming complex designs into outstanding end products using leading-edge technologies. Frontline's smart solutions for the smart factory have a range of pre-production products that are Industry 4.0-ready. The Company has a strong track record of success, with more than 25 years' experience, thousands of projects and over 12,000 installations worldwide. Frontline's products deliver both vertical and horizontal integration – opening a vertical data channel to the PCB Design and Assembly industries and integrating horizontally with fabrication equipment and machinery on the PCB production floor. The Frontline product suite enables our customers to implement efficient, straightforward workflows and achieve their fullest potential. For more information, visit www.frontline-pcb.com.
---
Suggested Items
12/05/2023 | Travis Kelly -- Column: American Made Advocacy
For this month's PCBAA Member Profile, the focus is on Hari Pillai, president, Technology Components, Sanmina. Hari says, "I think I've had a good dose of luck throughout my career. But beyond luck, I had a vision to become a general manager as far back as my undergraduate years. I made all my career decisions based on that. My evaluation criteria was always, "How does this opportunity get me closer to my goal?" Sometimes opportunities come from unexpected places."
12/05/2023 | Amkor Technology
Amkor Technology, Inc., a leading provider of semiconductor packaging and test services, has announced its plan to build an advanced packaging and test facility in Peoria, Arizona.
12/05/2023 | HANZA
HANZA AB has signed an agreement to acquire all shares in Orbit One AB, a Swedish company that offers contract manufacturing of electronics and electromechanics. Orbit One has annual sales of approximately SEK 1.1 billion with an operating profit (EBITA) of approximately SEK 70 million.
12/05/2023 | Arch Systems
Arch Systems, the leading provider of data, analytics, and insightful actions for manufacturing operations, announced this week its collaboration with Plexus Corp., a global leader in complex product design, supply chain, manufacturing, and sustaining services.
12/05/2023 | Mycronic
Mycronic AB has received an order for an SLX mask writer from a new customer in Asia. The order value is in the range of USD 5-7 million. Delivery of the system is planned for the first quarter of 2025.