Books

Featured Books

pcb007 Magazine

Latest Issues

Current Issue

Finding Ultra

New demands on PCB fabrication, namely advanced packaging, ultra high density interconnect (UHDI), and new specialty materials, are converging, changing the landscape of our business. Is it time to start paying close attention to this convergence?

Developing a Strategy

A solid strategy is a critical part of success. This month, we asked some of the top industry leaders and business strategy "gurus" to share their thoughts on developing strategies.

Winning With TQM

In this issue, we explore how TQM has entered the DNA of continuous improvement disciplines, and the role leadership transformation plays in this. If you've ever competed against a TQM company, you understand their winning advantage.

Columns

Latest Columns

||| MENU
Real Time With…I-Connect007: The App Notes and Fab Notes Roundtable
September 3, 2020 | Andy Shaughnessy, PCB Design007
Estimated reading time: Less than a minute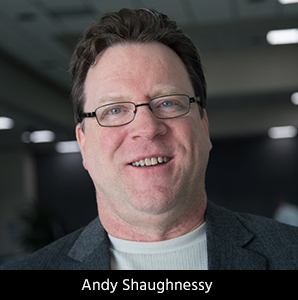 Most of our readers are familiar with our Real Time With... video program. For over a decade, our production teams have been a staple at trade shows and conferences around the world, from San Diego to Shanghai, doing on-camera interviews with the industry's top technologists, managers, and executives. 
Now, we've decided to shake things up a bit. Real Time With…I-Connect007 has turned the cameras around to focus on recent issues of our magazines. In this first installment of this new series, we invited four of our recent contributors—Dana Korf, Jen Kolar and Mark Thompson of Monsoon Solutions, and Kelly Dack—to review the June and August issues of Design007 Magazine, which covered app notes and fab notes, respectively.
In this wide-ranging roundtable, we discuss some of the ongoing challenges related to design data and why communication can preclude many of these problems.
---
Suggested Items
09/26/2023 | QinetiQ
KBR and QinetiQ signed a teaming agreement to work collaboratively to deliver test and evaluation services for the Australian Defence Force.
09/26/2023 | CIMS
TPCA is the main annual PCB event in Taiwan. This year, it takes place in Taipei on 25-27 October.
09/25/2023 | Q Source
Q Source, a provider of custom solutions for the Bio-Medical, Electronic, Pharmaceutical Manufacturing industries, is excited to announce its strategic partnership with XDry Corporation, a renowned dry cabinet manufacturer.
09/25/2023 | Altair
Altair, a global leader in computational science and artificial intelligence (AI), announced that the Ultra Librarian® CAD model library is now available to Altair users in several Altair ECAD verification and multiphysics solutions, including Altair® PollEx™, Altair® SimLab®, and Altair One UDE.
09/21/2023 | KIC
KIC, a renowned pioneer in thermal process and temperature measurement solutions for electronics manufacturing, is thrilled to announce its participation in the upcoming SMTA Guadalajara Expo & Tech Forum.