Books

Featured Books

smt007 Magazine

Latest Issues

Current Issue

Economic Headwinds

This issue takes stock of the current economic outlook and how companies are using current conditions to move themselves through technological evolutions, workforce shifts, and financial changes. Even with these headwinds, there's forward progress to be made.

Attracting New Talent

To get different results in staffing, you must change how you define, promote and recruit your job opportunities. How do you become magnetic to high-quality early-career candidates?

Test and Inspection

Test and inspection methods are undergoing rapid change. In this issue, we consider the influence of AOI, AI, and human eyes. How exactly are these pieces of the puzzle changing the role of test and inspection?

Columns

Latest Columns

||| MENU
Real Time with… SMTAI 2020: Insituware Offers Handheld Process Controls for the Smart Factory
September 21, 2020 | Real Time with...SMTAI
Estimated reading time: 8 minutes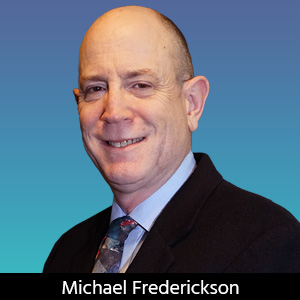 Nolan Johnson speaks with Insituware CEO and Chief Engineer Michael Frederickson. Insituware's expertise in materials control and measurement brings some innovative new handheld measurement devices to the manufacturing floor. Mike and Nolan discuss how these new devices contribute to accuracy, compliance, and real-time process optimization—all key factors in the smart factory environment. Mike also teases what the company will demonstrate in their virtual booth at SMTAI.
View more videos and show-related content at Real Time with… SMTAI 2020 virtual.
Prefer to read this content? We've transcribed this conversation below.
Nolan Johnson: Hi, Nolan Johnson here for Real Time with.. SMTAI. Today, I'm speaking with Mike Fredrickson. Mike, you are the CEO and chief scientist/engineer for Insituware. Welcome.
Mike Frederickson: Thank you.
Johnson: Insituware is going to be present at SMTAI this year. Can you tell us a little bit about what you, your role, and what Insituware does?
Frederickson: Sure. I actually lead the company and operate as its chief engineer. Basically, what Insituware does is we are a company that takes various pillars of capability and creates a solution to control materials in situ or while you're using the materials in various settings.
For the electronics industry, which is our first entree into controlling materials, specifically what we do is we measure materials. We measure them from the perspective of as they come into the factory. We measure them as they're being used to ensure that the materials are behaving the way that we have specified those materials to behave for our particular product and the way that we want to manufacture with those materials.
Johnson: What sorts of materials, Mike?
Frederickson: For the materials that we're looking at in electronics, we're starting with soldering materials. We're starting with solder paste specifically. The reason why we started with solder paste is twofold. One is that solder paste actually accounts for a large number of defects in manufacturing. It's a material that is highly dynamic. It's a material that we put a lot of demands on. It's a material that has to be very theologically dynamic. It has to be under stress. It has to be able to alter its viscosity, yet it has to have a consistent viscosity throughout the day in the life of a solder paste on a factory floor in a single day. We want it to maintain its viscosity, and then we want it to reflow. We want to make sure that the powder is still engaging with the flux media and that it's actually going to reflow. That's the first reason; it's probably the principally most dynamic material we use in electronics in the manufacturing of electronic products.
The second reason is we're using research that was actually done by the Navy 25 years ago. In fact, in a previous life, I actually ran all of that research for the Navy, where we were looking at solder paste. We spent a considerable amount of money. Twenty-five years ago, solder paste was a whole lot different than what it is today. It's a lot more stable today than it was 25 years ago. But 25 years ago, in the Defense Department, and specifically the Navy, we were very concerned about the reliability, much like we were concerned about the reliability of SMT. If you can remember, a lot of money from the Defense Department went into the reliability of SMT early on just because of the failures we were seeing.
This was an additional effort that we were putting in that. We had millions of dollars in research that was available to the public in the public domain that we took advantage of and our ability to measure phenomenon within solder paste that drives its performance. That's what we're measuring. We are actually taking analytical measurements of solder paste, looking deep inside what's actually happening inside the solder paste, and then we're using that information then to control it.
Johnson: Give me a quick mental image, a visual, on your product. Is this floor-based, desktop, or handheld?
Frederickson: Excellent question. What we wanted to do is actually miniaturize and make this capability very mobile. Actually, if you look at our website, you'll see this handheld unit. In fact, we actually had two or three industrial artists, which actually had a bit of a competition, and this is where they ended up. Ergonomically, we had to be able to put a lot. There's a significant amount of computational capability that has to exist in this. It's packed full of a lot of capability analytically and is capable of making analytical measurements, electrochemical measurements specifically. But it also has the computing power to be able to do all of the analysis that needs to be done. It's a handheld unit. One of the things that we also wanted to do is we knew that we weren't just going to be testing solder paste.
Frederickson: That was just going to be one. This is going to be one out of, in the future, probably hundreds of different materials across various industries that we're going to be looking at—within the electronics industry, probably 20 or 30 different materials specifically. The way this works is that there's a cartridge that fits in the top. The cartridge works with an app. It's very similar to your phone if you wanted to buy a gadget that plugs into your phone. This device is a lot more sophisticated than that, but basically, the idea is you put a cartridge—we call it an insight module—and with that and an app, you can look at a new material. In some cases, the cartridge actually works across many different materials. As an example, solder paste we're looking at now. Conformal coating is our next. It's actually going to follow solder paste by two months, right at the end of the year.
What we're able to do with conformal coating is that the same conformal coating. What do I mean? Is that the same percent solids? Is that have the same constituents of the material that you were putting on before? We can actually measure the cure rate. We can actually measure what happens as that conformal coating is curing. We can actually track the cure mechanisms. If you think about coating a particular device, you can actually say, number one, is this the same material? You're going to see this common trend. If I'm trying to control materials, the first thing is, is this the same material I specified? Is this the same material that I designed with? What we find, and I think that's part of an education for us to explain this to the industry, with solder paste and conformal coatings, if your environment changes its humidity, I promise you that you're going to be manufacturing with different materials.
We see it in our lab. We see it across the board, and people that have experience with humidities that are changing from 30 to 60%, people that are used to using solder paste will swear to that also because they see the differences. They see how it changes.
Johnson: This application, your equipment, just seems to scream out plugging into Industry 4.0 and providing process feedback to the overall system for what's going on with those shelf-life materials.
Frederickson: Yes, that's exactly it. When we look at Industry 4.0, and we look at, we want to control the machines. We want to keep track of the machines. If you think about, I actually call it the electronics manufacturing dichotomy. We control everything except the thing that changes. The machines are built not to change. They have tolerances, don't get me wrong, but machines are built and designed not to change. Materials are designed to change in effect, right? They're going to state change if it's a solder paste. It's going to cure if it's a coating. It's going to cure if it's an adhesive or if it's an underfill. It's very interesting in that when we look at Industry 4.0, it's the one area that isn't getting attention. We hope that by us applying this capability into the industry, we will tap right in. We are tied right into the cloud.
We're tied right in. We do have online capability, so you can actually make a measurement within the device itself, but then it connects to the cloud. Not only are you able to track your materials, but because of our cloud function, we're able to benchmark, too. If you're using a material, this is the most important to me because I spent a lifetime in manufacturing. And if I look at components, or I look at how other people use particular devices, the whole benchmarking concept is with the way that I'm using the materials, am I optimizing my use of these materials? Because that ties right to the efficiencies of manufacturing. It ties right to my yields. That's what we also offer people—the stencil life of a solder paste. If you're getting five-hour stencil life with a particular material, if the rest of the industry using that same material is getting 10 hours of stencil life, it's not the material you picked; it's how you're using it. It gives you an opportunity to improve.
Johnson: There are lots of opportunities to find ways to optimize your performance on your manufacturing floor for yourself. Now, of course, I just said show floor because you're going to be exhibiting on the virtual show floor at SMTAI, is that correct?
Frederickson: Yes, we are.
Johnson: If somebody is interested in this, and in listening to this interview wants to follow up with you at your virtual booth, they can stop by and check in with you.
Frederickson: Absolutely. We'll be doing demos for SMTAI. We'll be doing demos of solder paste, for the most part. We'll be able to show how we actually measure. Because it's so dynamic, the one demo I do for everybody is I just pull out some solder paste, make a measurement, and then work the solder paste for a couple of minutes, and you see the complete change, and then you see it come back. You can actually track all of that.
Johnson: Fantastic. This has been very exciting for me. This is an interesting product you have here, Mike.
Frederickson: Thank you.
Johnson: I'm looking forward to visiting your booth at SMTAI myself.
Frederickson: Excellent. We welcome you.
---
Suggested Items
11/30/2023 | BUSINESS WIRE
Nordson Electronics Solutions, a global leader in electronics manufacturing technologies, is pleased to announce the release of the new ASYMTEK Select Coat® SL-1040 conformal coating system.
11/29/2023 | TT Electronics
TT Electronics, a global provider of custom power solutions and engineered technologies, has announced that its Power and Control business has officially opened its new state-of-the-art research, development and manufacturing facility.
11/27/2023 | IPC
IPC welcomes the actions outlined today by the U.S. Government "to strengthen supply chains critical to America's economic and national security."
11/27/2023 | GOEPEL Electronics
The US branch of GÖPEL electronic is proud to announce the addition of David Kalaidjian as the new National Sales Development Manager.
11/27/2023 | Wurth Elektronik
HyPerStripes project partners will create a technology platform including manufacturing techniques for roll-to-roll (R2R) processing as well as the integration of electronic components onto very long ("endless"), flexible and stretchable printed circuit boards.