Books

Featured Books

smt007 Magazine

Latest Issues

Current Issue

Chips Don't Float

In Europe and the U.S., legislation is under way to revitalize PCB fabrication and packaging. What is the status of this work, and how specifically does this change the industry landscape for EMS companies? What will help keep us afloat?

Flying High With Digital Twin

The opportunity to use manufacturing simulation as a test bed for job planning and process optimization brings continuous improvement into the modern age. This may be an all-or-nothing type of project, but it's worth the investment.

Artificial Intelligence

In this issue, we (and AI) explored how and when artificial intelligence plays a role in manufacturing today. Whether on the factory floor, or in the front office, AI applications are emerging and changing how we approach planning, processes and problem solving.

Columns

Latest Columns

||| MENU
Estimated reading time: 4 minutes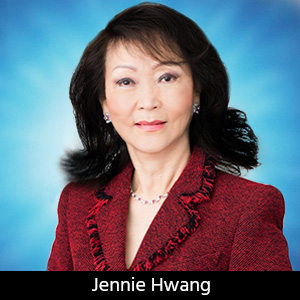 October 1, 2020
SMT Perspectives and Prospects: Joint Industry Standard IPC J-STD-00-Electronic Solder Alloys, Part 2
Requirements for Electronic-Grade Solder Alloys and Fluxed and Non-Fluxed Solid Solders for  Electronic Soldering Applications
This writing is a follow-up to the Part 1 column published in January 2020 that addressed the questions that had been raised regarding the joint industry standard. The specific questions were related to the lead-free alloy designations (a naming system) adopted in IPC J-STD-006 and the alloy designations expressed in Table A-1 of the standard, entitled "Composition and Temperature Characteristics of Lead-Free Solder Alloys." At the time of the revision, Table 1-A was essentially intended to be dedicated to new and existing lead-free alloys.
As the mid-year IPC Standard Committees meeting (SummerCom) was canceled as a result of the COVID-19 pandemic, I am using this space to address the questions. I will primarily summarize relevant background information, the options for plausible naming systems, and the logic behind the decision to adopt the current naming system. 

Background of Alloy Designation or Naming System
The revision J-STD-006B, published in January 2006, was the first industry-wide effort to include lead-free solder alloys in the J-STD-006 document. I was tasked to draft many parts of this revision, including Table A-1, by considering all available test data, opinions, comments, and historical and current information, as well as scientific principles and judgment. 
We relied on several fundamental understandings and definitions:
A solder alloy is a mixture of elements in which the primary constituent is a metal.
The primary metal in an alloy is regarded as the base metal or the matrix.
Minor elemental constituents, regardless of metallurgical nature (e.g., solid solution, discrete particulate, doping element, intermetallic compound-forming element), are considered non-base metal.
Minor elemental constituents, regardless of metallurgical nature (e.g., solid solution, discrete particulate, doping element, intermetallic compound-forming element), are considered either alloying elements or doping elements.
Inevitably, lead-free solder alloys fall in the Sn-based system (at least for the mainstream electronic packaging and SMT assembly industry sector.)
6. Individual companies and entities may have initiated their own naming systems or trademarks at their discretion. It is the companies' prerogative, for commercial purposes, to name solder alloys at their choice, which are formed independently from the list of Table A-1.
If needed, military drawings can be accommodated by an additional group of designations as a subset to reflect what have been used in the past in the electronics sector.
Options for Alloy Designation or Naming System
The task group has considered several options that were deemed plausible. Options included: 
Following academic metallurgy, alloys are designated by element symbols, strictly, in alphabetical order (e.g., AgAuBiCuInNiSbSn).
Following the conventional practice or for practicality and convenience, alloys are named starting with the matrix metal, then followed with element symbols that are, strictly, in alphabetical order (e.g., SnAgAuBiCuInNiSb).
Some believe that noble metals should be listed first. Noble metals should be in alphabetical order first followed by non-noble metals in alphabetical order (e.g., AgAuPdPtBiCuInSb). 
List by the order of electromotive force series. Indium is not classified as a noble metal (in electromotive force, In = - 0.336 v; Ag = +0.80 v; Au = +1.42 v; e.g., AuPtPdAgCuBiSbIn). 
Purely follow an alphabetical order of the name of elements in lieu of element symbols (e.g., antimony, bismuth, copper, indium, nickel, silver, tin).
With considerable deliberations and debates, and in view of the past historical practice and the forward-looking convenience, our task group then reached the consensus to use the naming system starting with the matrix metal (i.e., naming lead-free alloys by starting with Sn elemental metal). This is the genesis of today's lead-free alloy designations in J-STD-006 Table A-1.
Future Work
I hope that clarified the questions regarding the lead-free alloy designations being used in today's J-STD-006. Additionally, I want to take this opportunity to again mention the importance of future work for the task group to take on.
In our recent past meetings, I have challenged the task group to address four questions:
As a task group, how can we make the J-STD-006 document more useful, complete, informative, and practical for the industry, including suppliers, users, or other interested parties?  
Which area(s) should be added?
Which area(s) should be expanded? 
What are the priorities? 
To this end, one recurring area that was brought up in our task group meetings was the differentiation and distinction between a dopant and an impurity. As more new alloys are being developed with intentionally added dopant(s) in a small weight percentage of the alloy composition, J-STD-006 bears the responsibility to provide a guide.
As stated before, the framework efforts should include updating solder alloy impurities and differentiating dopants from impurities. I have laid out the skeletal framework that is to be considered in three distinct categories of elements:
Current impurities elements (Table 3-2 of J-STD-006): Ag, Cd, Pb, Al, Cu, Sn, As, Fe, Zn, Au, In, Sb, Bi, and Ni.
Additional elements to be considered (phosphorus, sulfur, others). It is worth noting that QQ-S-571F (Federal Specification: Solder, Electronic) limits phosphorous (P) at 0.010 wt % and sulfur (S) at 0.005 wt %, but J-STD-006 makes no call on these two elements, which could potentially affect the properties and behavior of a solder alloy.
Dopants being used in alloys that are listed in the current impurity table as impurities (e.g., Ni, others).
To move forward to the next stage of the development of J-STD-006, these areas are to be addressed, which will call for collaborative efforts from both suppliers and users of the industry, as well as any interesting parties.
I would also like to take this opportunity to invite and encourage the industry colleagues to attend and participate in the task group meetings. The next in-person meeting, if feasible, will be likely held at IPC APEX EXPO 2021 in San Diego, California (time and date to be determined). 
This column originally appeared in the October 2020 issue of SMT007 Magazine.