Books

Featured Books

pcb007 Magazine

Latest Issues

Current Issue

Finding Ultra

New demands on PCB fabrication, namely advanced packaging, ultra high density interconnect (UHDI), and new specialty materials, are converging, changing the landscape of our business. Is it time to start paying close attention to this convergence?

Developing a Strategy

A solid strategy is a critical part of success. This month, we asked some of the top industry leaders and business strategy "gurus" to share their thoughts on developing strategies.

Winning With TQM

In this issue, we explore how TQM has entered the DNA of continuous improvement disciplines, and the role leadership transformation plays in this. If you've ever competed against a TQM company, you understand their winning advantage.

Columns

Latest Columns

||| MENU
Just Ask John Mitchell: The Exclusive Compilation
October 5, 2020 | I-Connect007 Editorial Team
Estimated reading time: 6 minutes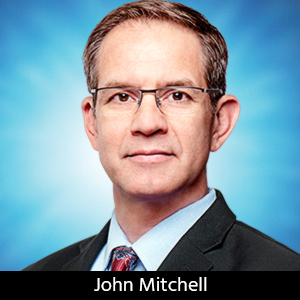 We asked for you to send in your questions for IPC President and CEO John Mitchell, and you took us up on it! We know you all enjoyed reading these questions and answers, so we've compiled all of them into one article for easy reference. We hope you enjoy having another bite at the apple. And if you'd like to hear more from John Mitchell, view his column series "One World, One Industry."
Are IPC's Positions Dictated by Politics?
Q: Why does IPC take positions based on politics? For example, IPC supported globalization when that was popular but now supports onshoring. Why not take positions that are best for the U.S. market?
A: IPC works globally to support the growth of the electronics manufacturing industry. To this end, IPC invests in standards development, workforce credentialing programs, and, yes, advocacy. Championing sound public policies that empower our members to thrive has been a core mission of IPC since its inception. Our advocacy work on a variety of issues—environmental regulations, national security, and taxes—has helped the industry, but I acknowledge that there is still far more to do. That's why we have stepped up our investments in government relations to support the policies our members favor.
IPC does support global trade growth, but we also believe (and have always believed) that trade must be fair and that it should not come at the expense of strong, secure, and resilient supply chains. IPC has long advocated for robust U.S. manufacturing policies. Our position hasn't changed. What has changed is the political climate and the newfound understanding among policymakers that the U.S. government has neglected its electronics industry base. Our voice is being heard, and we are making headway. I'm hopeful that U.S. policymakers will prioritize the U.S. manufacturing base in the same way that other countries do.
A couple of final notes. First, IPC abides by a relatively simple principle. IPC only advocates for priorities that we would be willing to pursue in any other part of the world. Our goal is to empower our members to support policies that benefit them. Second, our members, through regional government relations committees, develop and track IPC's policy priorities. If you have an interest in getting involved, please reach out to me or Chris Mitchell, IPC's VP for government relations (as well as an I-Connect007 columnist).
Blurring the Lines of Technology
Q: Advanced interconnection technology is blurring the distinction between circuit boards and ICs. What is IPC doing to address this trend?
A: This subject has been raised a few times over the past couple of years—the "blurring of the lines" proposal, if you will. Some examples of technical similarity include copper line/space design range overlap, high-speed laminate materials, HDI, vias/stacks, and signal integrity control, to name a few.
Currently, while there are technical similarities shared between (a) IC packaging and (b) printed circuit board assembly and test (PCBA) market segments, at IPC, we do not share this viewpoint. We think that "blurring of the lines" messaging is confusing the industry. At this time, we are not seeing a significant number of reported cases where the lines are blurring between IC packaging and PCBA. Instead, we see IC packaging and PCBA manufacturing operating as two separate, but very complementary, supply chain operation segments. While technologies may be shared, base materials, design rules, equipment sets, assembly, electrical test processes, and quality/reliability assessment requirements can be different.
It appears the driving force may be that some EMS providers are attempting to extend their service offering beyond PCBA/test to also include IC packaging assembly/test. From an EMS perspective, this is attractive because it allows them to benefit from their manufacturing infrastructure economies of scale (EOS) and offer higher value to OEMs with increased margins.
At IPC, we continue to lead and serve the electronics manufacturing industry. Our core consists of standards, education, training and certification, and government advocacy. In the future, if this migration occurs and if EMS providers offer back-end OSAT services, IPC's network of members and standards development processes is positioned to drive new standards and technology adoption as needs arise. IPC standards can be applied to both PCBA assembly and test and IC packaging assembly. IPC "factory of the future" activities, including the connected factory exchange (CFX), are driving digital factories and modernization across the supply chain.
Plans For Knowledge Transfer?
Q: Is IPC going to promote a plan for knowledge transfer from retiring engineers to young engineers?
A: IPC is committed to providing engineers new to the electronics industry with the tools and resources necessary for a successful career. We have approached this at both the individual level with IPC's Emerging Engineer Program and at the group level with events such as the Industry Intelligence series and other webinar events. Recognizing that oftentimes our retiring engineers take "the secret sauce" with them, IPC is working with both groups to ensure continuity.
A Global Book-to-Bill Number?
Q: Why doesn't IPC publish a global book-to-bill number?
A: The book-to-bill number requires a sufficient number of company participants. Historically, we have had robust participation in North America. We are working with our members in Europe, Asia, and elsewhere to explore a global book-to-bill number in the future.
Advice on Selling Tech in Asia
Q: How do you anticipate, either now or after the election, the means by which we could offer (i.e., sell) technical assistance and/or products to clients and organizations based in mainland China and other countries in Asia?
A: The tensions between the U.S. and China are likely to persist regardless of the outcome of the 2020 elections. There is broad and bipartisan support among federal policymakers for a more oppositional U.S. stance toward China, and China thus far has proved willing to go tit-for-tat. All companies that do business with or in China will need to be vigilant in keeping abreast of legal restrictions and tariff changes.
IPC has three wholly-owned subsidiary companies in Asia/Greater China. These subsidiaries offer IPC products and services across the region, including technical consulting services, qualified manufacturer listings, and process audits under IPC's Validation Services Program. For further information on these services, contact Evelyn Cui, Greater China operations director.
Greenfield Capacity in North America?
Q: What do you think will drive more greenfielding/new PCB capacity in North America? And when do you think we will see a new PCB facility built from the ground up to meet the demand in North America for locally built PCBs?
A: Greenfield opportunities appear to be highest for high-mix, low-volume PCB manufacturing within North America. Customers requiring special supply chain security measures, rapid turn early-stage co-development, or increased new product introduction capability are well suited for North American operations, situated close to North American OEM facilities.
Operations having high levels of automation may also be attractive for North America. North American PCB operations have not historically been utilized for high volume commodity PCB supply. Instead, these plants are best utilized for their higher complexity skill, new product introduction expertise, design for manufacturing design reviews, and high-quality yield production.
As for when we will see a new PCB facility built in North America: Suppliers that are considered a trusted source are likely to be able to service special supply chain security requirements being issued by North American governments and military organizations, so now is absolutely feasible for new PCB facilities to be built.
Emerging Engineers and Managers
Q: Does IPC have an interest in emerging managers, as well as emerging engineers?
A: In our highly competitive industry, the knowledge and skillsets of staff directly responsible for client services and program management can make or break a company's bottom line. To help emerging managers, IPC offers a Certified Electronics Program Manager (CEPM) Training and Certification Course. Taught by an IPC-certified industry expert with 30 years of experience in the field, the six-week program utilizes interactive webinars, on-demand recorded training, job-specific exercises, and team projects to facilitate mastery of the key business and technical concepts required of program managers in the electronics industry.
We're currently exploring an emerging manager mentor program in addition to the CEPM program. More details to come on this program by Q2 2021.
---
Suggested Items
09/21/2023 | KIC
KIC, a renowned pioneer in thermal process and temperature measurement solutions for electronics manufacturing, is thrilled to announce its participation in the upcoming SMTA Guadalajara Expo & Tech Forum.
09/21/2023 | Dymax
Dymax, a leading manufacturer of light-curing materials and equipment, will exhibit in booth 1526 at SMTA International 2023 in Minneapolis, MN, from October 10-11.
09/21/2023 | Altus Group
Altus Group, a leading supplier of capital equipment and services to the electronics manufacturing industry, has signed an agreement with SMT Thermal Discoveries to distribute its advanced reflow soldering and thermal technology solutions in Ireland.
09/21/2023 |
Intraratio, a provider of enterprise software solutions, is pleased to announce that Ryan Gamble, CEO and Founder of Intraratio, will deliver an informative keynote presentation at SMTA International 2023. T
09/20/2023 | PRNewswire
ICZOOM Group Inc., a B2B electronic component products e-commerce platform, provided details on the Company's accelerated growth and steady market expansion strategy, as the Company leverages its strengthened balance sheet and fortified global brand following its successful listing on Nasdaq earlier this year.