Books

Featured Books

smt007 Magazine

Latest Issues

Current Issue

Chips Don't Float

In Europe and the U.S., legislation is under way to revitalize PCB fabrication and packaging. What is the status of this work, and how specifically does this change the industry landscape for EMS companies? What will help keep us afloat?

Flying High With Digital Twin

The opportunity to use manufacturing simulation as a test bed for job planning and process optimization brings continuous improvement into the modern age. This may be an all-or-nothing type of project, but it's worth the investment.

Artificial Intelligence

In this issue, we (and AI) explored how and when artificial intelligence plays a role in manufacturing today. Whether on the factory floor, or in the front office, AI applications are emerging and changing how we approach planning, processes and problem solving.

Columns

Latest Columns

||| MENU
Book Excerpt: The Printed Circuit Assembler's Guide to Process Validation
December 24, 2020 | Graham Naisbitt, Gen3 Systems
Estimated reading time: 2 minutes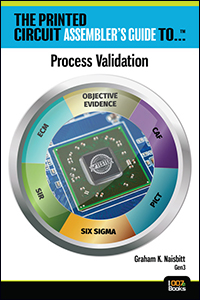 It is assumed that readers are familiar with manufacturing electronic circuit assemblies in accordance with IPC-J-STD-001 or IEC 61189-1; both are titled "Requirements for Soldered Electrical and Electronic Assemblies." In October 2018, IPC-J-STD-001 Revision G was amended and released with a new Section 8 of the document titled "Cleaning." The change was primarily the removal of a "cleanliness" level of 1.56 mg/square cm of NaCl equivalence. This small change has great significance in relation to how companies ensure the electrochemical reliability of their products because many have employed this measure as the sole arbiter of their entire production process.
Given the current trends towards smart infrastructures, connected vehicles, electric vehicles, and their need for ubiquitous charging points, industrial IoT (IIoT), and others, electronic circuit assemblies are deployed into humid and potentially corrosive environments arguably to a greater extent than ever before; hence, they are at greater risk of failures due to electrochemical migration (ECM) in the form of dendrites (Fig. 0.1). On the other hand, the operation of electronic devices with self-heating, the designed housing concepts, and the impact by a large thermal mass, like in automotive applications, are already known and applied countermeasures for lowering the risk of ECM as they are influencing the local humidity on an electronic level.
There are two very distinct processes going on: electrophoretic and electrochemical. Dendrites have been described as a mini plating bath. Electroplating requires a conductive electrolyte, whereas electrophoretic processes tend to be used in a dielectric fluid (although some processes add an electrolyte as well). Initially, the condensate is neither a great electrolyte nor dielectric; therefore, both processes contribute to the corrosion process.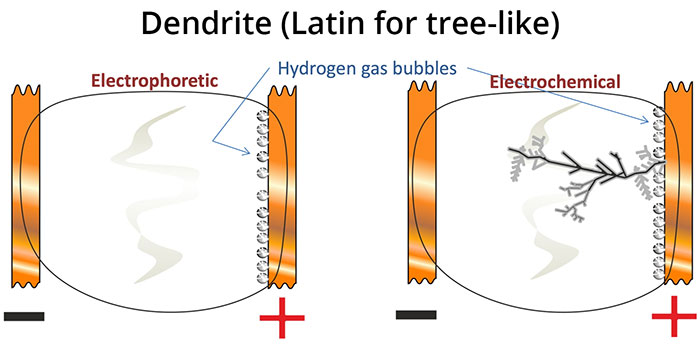 Figure 0.1: Dendrites are formed from different processes.
The electrophoretic separates and migrates ionic particles toward the cathode, a distance between the electric charge depending on the electrostatic force and retardation force of the particles (think DNA). In most cases, the material appears first like white cigarette smoke, centrally between the polarities. Typically, this white material is flux residues dispersed with tin, and the more contaminated the board, the more pronounced this material becomes. When hydrogen gas bubbles are observed at the cathode, this indicates the current flowing and rising pH levels forming a conductive electrolyte; the process is now electrochemical, and dendrites begin to form from the cathode.
The withdrawal of the IPC cleanliness level now encourages the industry to adopt a better and more rigorous approach to ensuring electrochemical reliability. Beginning by examining the original IPC requirement and the reasons for its removal, this book provides a guide regarding electrochemical reliability testing as to surface insulation resistance (SIR) and conductive anodic filament (CAF) testing, and presents the new IEC 61189-5-504 "Process Ionic Contamination Test (PICT)" as a practicable methodology for monitoring process control in volume production.
To download The Printed Circuit Assembler's Guide to Process Validation, click here. You can also view other titles in our full library.
---
Suggested Items
09/20/2023 | I-Connect007 Editorial Team
Panasonic's Darren Hitchcock spoke with the I-Connect007 Editorial Team on the complexities of moving toward ultra HDI manufacturing. As we learn in this conversation, the number of shifting constraints relative to traditional PCB fabrication is quite large and can sometimes conflict with each other.
09/19/2023 | Anaya Vardya -- Column: Standard of Excellence
In my last column, I discussed cutting-edge innovations in printed circuit board technology, focusing on innovative trends in ultra HDI, embedded passives and components, green PCBs, and advanced substrate materials. This month, I'm following up with the products these new PCB technologies are destined for. Why do we need all these new technologies?
09/18/2023 | ViTrox
ViTrox, which aims to be the world's most trusted technology company, is excited to announce that our trusted Sales Channel Partner (SCP) in Mexico, SMTo Engineering, S.A. de C.V., will be participating in SMTA Guadalajara Expo & Tech Forum. They will be exhibiting in Booth #911 from the 25th  to the 26th of October 2023,  at the Expo Guadalajara in Jalisco, Mexico.
09/18/2023 | Intel
Intel announced one of the industry's first glass substrates for next-generation advanced packaging, planned for the latter part of this decade.
09/18/2023 | Aidan Salvi -- Column: Facing the Future
I have been in and around circuit boards most of my life. I started 20 years ago in my family's PCB shop, leaving after a couple of years to start my own software company. About a year ago, I returned to the family business, and the first thing I noticed was that nothing had really changed. We were doing the same things in the same way as the day I left. After talking to several experts in the industry, I realized it was worse than that: The manufacturing of PCBs had not changed in 70 years.