Books

Featured Books

pcb007 Magazine

Latest Issues

Current Issue

Finding Ultra

New demands on PCB fabrication, namely advanced packaging, ultra high density interconnect (UHDI), and new specialty materials, are converging, changing the landscape of our business. Is it time to start paying close attention to this convergence?

Developing a Strategy

A solid strategy is a critical part of success. This month, we asked some of the top industry leaders and business strategy "gurus" to share their thoughts on developing strategies.

Winning With TQM

In this issue, we explore how TQM has entered the DNA of continuous improvement disciplines, and the role leadership transformation plays in this. If you've ever competed against a TQM company, you understand their winning advantage.

Columns

Latest Columns

||| MENU
What's Driving Price Increases for CCL and Prepreg?
January 20, 2021 | Mark Goodwin, Ventec International Group
Estimated reading time: 1 minute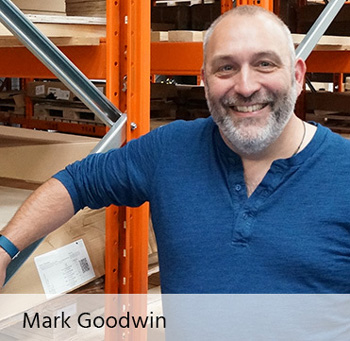 As we reach the end of a difficult year managing the many challenges caused by the COVID-19 pandemic, another series of challenges is rapidly coming into focus for EMEA and North American PCB manufacturers and their supply base.
Increased demand, static capacity, and industrial accidents have all come together to cause longer lead-times, reduced availability, and upward price pressure for key raw materials. These factors are likely to have a mix of long-, medium- and short-term effects on the outlook for CCL and prepreg (PP) prices, but the pressure is building for significant and, in the case of copper foil, sustained price rises that would start coming into effect in early 2021.
Copper Foil and Copper
Demand for copper foil is increasing from both PCB and battery production for e-mobility, leading to an upward price pressure for copper foils as post lockdown pent-up demand starts to exceed capacity. Lead times are stretching and prices increasing, particularly for heavy copper foils (2 oz./70 micron and above) as capacity is repurposed to maximize square-meter output for lightweight foils to increase capacity for lithium battery production.
With the forecast growth for battery demand, long lead times, and high investment costs to increase copper foil manufacturing capacity, this situation is unlikely to ease given the policy statements and green agendas of most governments for the coming 5–10 years. The lithium battery forecasts for China alone give a strong indication of the impact on supply and demand, and price pressure for copper foils in the coming 10 years.
To read this entire article, which appeared in the January 2021 issue of PCB007 Magazine, click here.
---
Suggested Items
09/20/2023 | I-Connect007 Editorial Team
Panasonic's Darren Hitchcock spoke with the I-Connect007 Editorial Team on the complexities of moving toward ultra HDI manufacturing. As we learn in this conversation, the number of shifting constraints relative to traditional PCB fabrication is quite large and can sometimes conflict with each other.
09/14/2023 | MKS' Atotech
MKS' Atotech, a leading surface finishing brand of MKS Instruments, will participate in the upcoming IPCA Expo at Bangalore International Exhibition Centre (BIEC) and showcase its latest PCB manufacturing solutions from September 13 – 15.
09/14/2023 | Vern Solberg -- Column: Designer's Notebook
Flexible circuit applications can be as basic as furnishing electrical interconnect between two conventional circuit board assemblies, or to prove a platform for placing and interconnecting electronic components. During the planning and pre-design phase of the flexible circuit, there will be several material and process related questions that need to be addressed. Most flexible circuit fabricators welcome the opportunity to discuss their customers' flexible circuit objectives prior to beginning the actual design process.
09/14/2023 | John Watson -- Column: Elementary, Mr. Watson
Electronics are continually evolving, driven by innovations in printed circuit board technology. Flexible PCBs have emerged as a revolutionary force, reshaping the PCB industry and influencing the design and functionality of countless electronic devices. Some believe that flexible PCBs are a relatively newer technology, but as we will see, that is not true. Since I'm an instructor, here's a short history lesson on how we got here and what we can expect.
09/11/2023 | PRNewswire
Can digital and/or high throughput manufacturing be applied to circuit boards? Can stretchable electronics be produced without sacrificing processing capabilities?