I-Connect007 Video: A Salute to The Industry
March 22, 2021 | Real Time with...IPC
Estimated reading time: 1 minute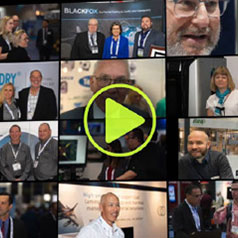 I-Connect007 has produced this new one-minute video to acknowledge nearly 35 years of sharing your stories. In 1987 we launched our first industry publication and we have been dedicated to covering this industry ever since.
We did not start out as publishers: in fact, our background was in printed circuit board fabrication. In 1987 there were still nearly 3,000 PCB shops in North America. At the time, profits were goods, trade events included giant industry parties (remember the extravagant hospitality suites in Anaheim?), and the industry was in a state of change.
New environmental regulations were impacting the industry and beginning to change the business of running PCB shops. We saw a real need to start a magazine that really focused on navigating and improving the business of running PCB shop. Now, there are only about 300 PCB fabricators in North America, profit margins are much lower, and running a PCB facility is more challenging than ever.
Our time spent in PCB fabrication inspired us to start the magazine. Well, that and the introduction of the Apple Macintosh. The Macintosh, which offered 128 KB of RAM, a nine-inch monochrome display (512 × 342), and no internal hard drive, enabled us to pioneer desktop publishing. It was an amazing time.
Since that time, we've published hundreds of magazine issues, toured countless numbers of facilities all around the world, interviewed so many amazing people, and shot upward of 100,000 photos. From all of this, we've learned that in this industry, the whole is truly greater that the sum of its parts.
With this video, we salute the wonderful people in this vital industry who we've had the pleasure of working with for almost 35 years.
---
Suggested Items
12/07/2023 | ESIA
The General Assembly of the European Semiconductor Industry Association (ESIA), representing the European semiconductor industry and broader ecosystem, unanimously confirmed Jochen Hanebeck, Chief Executive Officer of Infineon Technologies, as the new ESIA President for a two-year mandate. Mr Hanebeck is succeeding NXP Semiconductors' President and CEO Kurt Sievers.
12/06/2023 | Indium Corporation
Indium Corporation is proud to announce the addition of Sales Engineer Meik Fratzel to its European team.
12/06/2023 | SEMI
SEMI announced the SEMI Leadership Accelerator to foster industry growth by assisting organizations in cultivating the next generation of leaders.
12/05/2023 | Travis Kelly -- Column: American Made Advocacy
For this month's PCBAA Member Profile, the focus is on Hari Pillai, president, Technology Components, Sanmina. Hari says, "I think I've had a good dose of luck throughout my career. But beyond luck, I had a vision to become a general manager as far back as my undergraduate years. I made all my career decisions based on that. My evaluation criteria was always, "How does this opportunity get me closer to my goal?" Sometimes opportunities come from unexpected places."
12/05/2023 | American Standard Circuits
West Chicago, Illinois-based PCB fabricator American Standard Circuits will be exhibiting at this year's Annual Association of Old Crows International Symposium to be held from December 11 through the 13th in National Harbor, Maryland.