Books

Featured Books

pcb007 Magazine

Latest Issues

Current Issue

The Registration Sweet Spot

Registration is underrated and underappreciated. The key is to ensure proper registration from layer to layer across the entire printed circuit board. It's a holistic process requiring anticipation, prediction, precise attention at each step, and detailed data tracking and monitoring.

High-reliability Fabrication

In this month's issue, our expert contributors discuss the latest in technologies, trends, complexities and resources regarding high-reliability fabrication.

Finding Ultra

New demands on PCB fabrication, namely advanced packaging, ultra high density interconnect (UHDI), and new specialty materials, are converging, changing the landscape of our business. Is it time to start paying close attention to this convergence?

Columns

Latest Columns

||| MENU
Top Five Takeaways from IPC APEX EXPO 2021
April 15, 2021 | Chris Mitchell, IPC VP, Global Government Relations
Estimated reading time: 2 minutes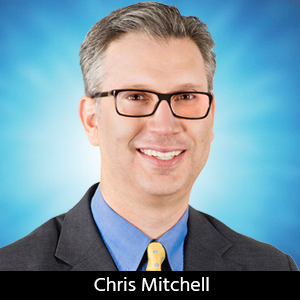 IPC APEX EXPO 2021, which went all virtual this year, exemplified how the electronics industry has responded to the COVID-19 global pandemic: with resiliency, agility, and an unwavering commitment to build electronics better. APEX EXPO featured great content and robust discussions on topics of critical importance to the global electronics industry.
From my vantage point leading IPC's government relations programs, here are my top five takeaways from this year's event.
1. Factory of the Future grabs the spotlight. What a difference a year makes! At last year's APEX EXPO, Matt Kelly had just assumed his new role as IPC's chief technologist. A year later, he is implementing IPC's bold, new Factory of the Future initiative, which he developed in concert with IPC members, and which will help guide the industry through the next industrial revolution. Presentations by Matt, IndustryWeek's Travis Hessman, and others reinforced the promise of the factory of the future (F2), but also the challenging, incremental progress necessary to achieve this vision.
While Matt is focused on helping the industry leverage F2 solutions to address various business challenges, the IPC government relations team is making the factory of the future the centerpiece of our industry's advocacy. Policymakers around the world are deliberating on new industrial policies to strengthen their economic competitiveness. F2 offers a path to stronger manufacturing, and governments have an opportunity to implement policies that accelerate that migration. IPC is already carrying this message to the Biden administration and the European Commission, encouraging them to better support our industry's R&D and capital expenditures.   
2. Rave reviews for this year's technical conference. I spoke to more than a few APEX EXPO participants who said this year's technical conference was among the best, if not the best ever. A lot of great content on big issues like cybersecurity, data analytics, traceability, assembly materials and design, but a special nod to the interest generated by those sessions focused on reliability. The high attendance in these sessions spoke volumes; the industry is facing rising expectations about the reliability of electronics products and services. High-reliability systems often involve miniaturized commercial electronics function 24/7 in harsh-use environments. And they must meet these requirements even as the industry moves away from the use of lead, introduces new laminate materials, and leverages innovative manufacturing technologies to support smaller vias on higher density designs.
The industry's intense interest in reliability should be a wake-up call for policymakers, many of whom have ignored the need for heavier investments in R&D and capital equipment in assembly and PCB manufacturing, even as they have deployed billions to support the semiconductor and microelectronics industries. It is past time for governments in Europe and North America, in particular, to adopt a more holistic approach to the industrial ecosystem that supports electronics manufacturing. The ecosystem's strength relies on meaningful investments across its many sub-sectors if we are to realize goals around resiliency, security, and innovation.    
To read this entire article, which appeared in the 2021 edition of Show & Tell Magazine, click here.
---
Suggested Items
12/05/2023 | HANZA
HANZA AB has signed an agreement to acquire all shares in Orbit One AB, a Swedish company that offers contract manufacturing of electronics and electromechanics. Orbit One has annual sales of approximately SEK 1.1 billion with an operating profit (EBITA) of approximately SEK 70 million.
12/05/2023 | IPC
Electronics industry sentiment improved during November with demand sentiment also taking a solid step up over the last 30 days per IPC's November 2023 Global Sentiment of the Electronics Supply Chain Report.
12/05/2023 | Robert Erickson and Lorena Villanueva, IPC
About 200 kilometers (125 miles) north of Mexico City lies Queretaro, an area rich in history, with stone streets and public squares, and which twice has been the country's capital. But it's also quickly becoming a global capital of electronics manufacturing, especially aeronautics, and was the location for the first IPC Day Mexico this past June.
12/04/2023 | USPAE
Seven microelectronics firms received nearly $10 million in combined funding to commercialize technologies of interest to the U.S. military services as winners of the Defense Business Accelerator (DBX) Microelectronics Challenge. This groundbreaking initiative is funded by the Department of Defense (DoD) and led by the U.S. Partnership for Assured Electronics (USPAE).
11/30/2023 | BUSINESS WIRE
Nordson Electronics Solutions, a global leader in electronics manufacturing technologies, is pleased to announce the release of the new ASYMTEK Select Coat® SL-1040 conformal coating system.