Catching up With Siber Circuits
June 24, 2021 | Dan Beaulieu, D.B. Management Group
Estimated reading time: 10 minutes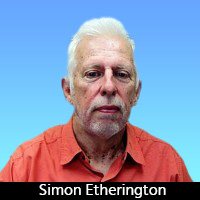 Siber Circuits is a Canada-based PCB fabricator doing most of its business in the U.S. and often with defense contractors, proving against the odds that it can be done. I spoke with the owner and president, Simon Etherington, about his company and why his long-time customers love working with them.
Dan Beaulieu: Simon, it's good to talk with you today. Let's start with your company's history.
Simon Etherington: The company was founded in 1985 by Mike Nikolovski. It was called Network Circuits Inc. I purchased the company in 2006 and renamed it Siber Circuits Inc.
Beaulieu: What was the plan?
Etherington: When I purchased the company, it was clearly struggling. It was capable of 2-6 layers. There had not been much investment in the company in many years. Sales had softened. The plan was to invest in the technologies where the company struggled—in particular areas where they were subcontracting, like immersion gold, electrical testing. We also had to create a sensible multilayer tooling system, photo plotting. The whole company needed to be upgraded, including the training of the employees.
Beaulieu: What was your vision at that time?
Etherington: I wanted to follow a similar plan to the one I had implemented at my previous company, Olympic Circuits Inc. The focus would be on quick-turn prototypes, and exemplary communications through customer service and engineering. Our on-time delivery had to be nearly perfect to attract new customers.
Beaulieu: So, you had sold Olympic Circuits and now were buying another board shop? Interesting.
Etherington: I sold Olympic Circuits to DDI, a much larger company with several facilities in the U.S. Operationally, DDI's facilities were driven by plant managers. I owned and ran Olympic with my business partner Jon Pereira. My focus was on sales. We constantly were challenging our company to meet our customers' goals, be it deliveries or a nonstandard technology.
Our philosophy was that if the customer was truly willing to partner with us, we were willing to provide the communication and tools to be able to meet their expectations. With this in mind, I wanted Siber Circuits to follow in those footsteps. We knew from a marketing perspective this would be a winning plan. However, the landscape had changed. Much of the domestic production work had found its way offshore. However, there were still opportunities to provide the services I had in mind doing prototype and preproduction quantities. Key amongst those was better one- to 10-day deliveries on prototypes and two to three weeks for medium preproduction quantities.
Beaulieu: This is a family business. What are the advantages there?
Etherington:  I consider myself to be extremely lucky with respect to having family work in the business. In my previous business, my wife, Sandra, was the office manager. With Siber, the opportunity arose for two of our kids to join the company. Our daughter, Melissa, is now the office manager. Our son, Steve, joined the company a year or two after I had purchased it, while he was pursuing his MBA. Today, as engineering manager, he is key in knowing what our customers are looking for and implementing those ideas into the manufacturing of their PCBs.
We are fortunate to have family members on our team, but Siber Circuits is not strictly a family business; we have many experienced and talented professionals on our team as well.
Beaulieu: Simon, you said you have more customers, even defense customers, in the U.S. than in Canada. Please explain.  
Etherington: I have found that doing business in the U.S. made a lot of sense to me. Most of the raw materials used to make the PCBs are sold in U.S. dollars. So, if our sales were also in U.S. dollars, it makes it easier to pay for those materials.
I also found the U.S. market is much larger than the Canadian market—at least 10 times as large. Once I established good working relationships with U.S. sales reps, I was able to meet with the designers and engineers. I found our brand of excellence in service and engineering, coupled with a broad range of capabilities, was very attractive to the U.S. customer base.
American customers would tell us, "If you can provide what it is you are selling, we will have more opportunities for you."
Beaulieu: You were less likely to hear, "We are happy with our current supplier and see no reason to change."
Etherington: Many times, we would go to a new account and ask how many PCB suppliers they had. Often it was five to 10. I would ask, "Why so many?" One would be good at protos, and another did double-sided boards. I would explain we were equally good at all those products and services.
Beaulieu: Let's talk about the technology. I know that you folks do some amazing work. Tell me about that.
Etherington: Our technology ranges from traditional double-sided boards to high layer counts. These boards typically have buried and blind vias. Most boards are built with high Tg FR-4 materials; however, we also manufacture with many of the Rogers' materials, aluminum clads, etc. About five years ago, we began working with flex materials. One of our customers in the U.S. came to see us to do an audit. The auditor explained that we had more than exceeded the key elements she was using to measure our performance. I had to ask why we did not do more business with them. She explained that her company (in the medical industry) was using a lot of flex. These flex boards were unique. We asked if we could have a look at what was required, and we soon discovered the current supplier was failing miserably. This kind of challenge was right up my son's alley. Over time, we had to come up with nonstandard processes to manufacture a wide variety of flex and rigid-flex boards. Some had .250" thick pieces of FR-4 which were pressed on, not the typical adhesive process. We also had to plate pure silver on top of virgin copper without having oxidization. During the time we cut our teeth making the boards, we were challenged to meet FDA certification standards, which we did.
Virtually all these boards required significant communication between us and the customer. Many of the boards were designed without knowing whether the boards could be manufactured.   
Beaulieu: Tell me about your specific technologies and capabilities.
Etherington: We have built a wide array of flex boards with nonstandard stiffeners. Some even have adhesive sections which must be applied, and extremely tight routing requirements for flex boards. With respect to rigid, we have built hybrid boards with FR-4, and Rogers combined with multiple lamination cycles. Blind vias and controlled depth vias with .004" finished hole size.
Beaulieu: Let's talk more about technology for the future and how it is needed.
Etherington: We have invested heavily in a combination of technology and automation. One of our first significant purchases was a MIVA DI exposer. Of course, we knew about the savings in photo plots. We were aware of the machine's throughput. But there were intangibles. The machine required very little human intervention. Data came directly from the customer's engineered data. The quality of the imaging was so superior to the conventional exposer with an operator using an intermediary film, eyeballing the image on the board. We quickly noticed our etching was much improved. Our accuracy was literally perfect. No more questions about drilling accuracy. Yields and overall quality were much improved.
From that point forward, whenever we had to purchase new capital equipment, we made sure that not only was the machine capable of improving our technology, but that there was a clear element of automation as well. Another major investment was with DIS registration equipment. When necessary, we can eliminate conventional punching and misregistration of inner layer cores. Dovetailed with that was the purchase of a Pluritec X-ray driller router. Yet again, the machine is effectively eliminating the operator from determining what is acceptable. Those two purchases have greatly enhanced our technology, allowing us to build high layer count boards complete with buried and blind vias. We also invested in an Orbotech inkjet printer. Literally with the push of a button we have extremely accurate placement of the customer's text on the boards. They can request unique text for each board for traceability. Again, we have removed the need for film.
Beaulieu: Where do you see yourself fitting into new technology?
Etherington: In terms of technology, I believe we are among the top 10% of the domestic PCB manufacturers. But when you couple our manufacturing capability with our service, I think we are far more unique. Quotes are sometimes done in minutes, but usually a few hours. We do follow-ups on the customer's boards when shipped. We provide engineering querying designs where our competitors do not ask. Our customers are engineers telling us how good it is to work with our engineering team on complex designs to ensure boards in the pioneer stage have a good chance of working as planned.
Beaulieu: Now let's talk about quality. Let me know what qualifications, certifications, and registrations you have and why these give you an advantage over other companies.
Etherington: You can have very smart, hard-working people. You can invest in the best technology, but if you can't document what you set out to do, I think your business will be limited. Siber has already been audited and passed the OEM's certifications for building product to meet FDA standards. We have the latest ISO approvals as well. Still, there was more to do. We completed security clearance for military. In Canada, it is CGP. In the U.S., it is ITAR. From an overall operations certification, Siber also passed AS9100 Rev 5. Not only are we equipped with well-trained employees, we can walk the talk as well. There is a weekly meeting run by our QA manager who provides a report card measuring all the critical areas to ensure we are running as planned.
Beaulieu: What transitional changes have occurred at Siber Circuits in recent years?
Etherington: One of the more interesting changes in our industry is that equipment which may have been in an open environment on a cement floor is now being replaced with an expensive but smaller footprint piece of equipment in an air-conditioned and environmentally controlled area. Siber has built larger clean rooms housing more key pieces of high-tech automated equipment.
Beaulieu: What do you plan on buying in the future?
Etherington: Continuing our focus on improved technology, coupled with automation, we anticipate investment in automated plating with better capability to plate small holes in a prototype environment. We are also investigating innovations in multilayer pressing and etching.
Beaulieu: What types of companies are you best suited to work with?
Etherington: We like to work with companies that have a wide variety of products which challenge the technologies of traditional PCB manufacturing. And communication is key.
Beaulieu: What does the future hold? Where do you want to be in five years?
Etherington: We would like to be in our own, larger building. Sales are growing and, with that, comes more key equipment.
Beaulieu: How do you see your market today?
Etherington: Currently we do well in the commercial and medical fields. We are focused now on increasing our bandwidth into the military and aerospace industries.
Beaulieu: What are the challenges for competing in that market?
Etherington: The challenges remain the same. You must always stay one step ahead of what your customers demand.
Beaulieu: What do you consider good service?
Etherington: One of the key factors we measure is on-time delivery. Not just the boards, but quotes, responding to customer queries, follow-up, etc.
Our customers know they can ask almost anything as it pertains to making their product and we can assist. We are called a key supplier for a good reason.  
Beaulieu: How do you see things in the future?
Etherington: I believe we will see a continuation of products becoming smaller yet having more power and capability. I see the move to the circuit board itself becoming more of a component than just a substrate. I can imagine the PCB being more like the wafer for a component. It will be an active, functioning part. We will continue to keep our eyes peeled for new revelations.
Beaulieu: Thanks Simon, for this very interesting conversation.