Camtek Secures $10M Order from Leading CMOS Image Sensor Manufacturer
July 5, 2021 | PRNewswire
Estimated reading time: Less than a minute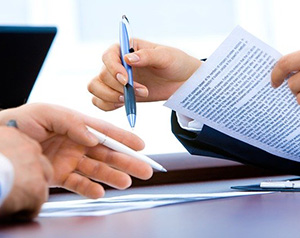 Camtek Ltd. announced that it received a multiple systems order from a leading CMOS Image Sensor (CIS) manufacturer totaling $10 million.
The higher resolution and smaller pixel size of the sensor area make an inspection of CMOS Image Sensors very challenging. Camtek's latest model, EagleT+, is equipped with cutting-edge technologies to address the complex production processes of CMOS Image Sensors.
The systems are expected to be delivered in the fourth quarter of 2021 and the first quarter of 2022.
Rafi Amit, Chief Executive Officer, commented, "We are very pleased with our positive momentum throughout 2021 and our sales to the CMOS Image Sensors market, which keeps its solid growth trajectory. As the leading supplier of inspection and metrology systems, we are well-positioned to capitalize on the ongoing trends.
---
Suggested Items
09/25/2023 | Nanusens
The problem at the moment is that sensors are currently manufactured on a tiny sliver of silicon, or die, by a small number of specialist companies with each sensor type being produced on a dedicated production line so it is hard to ramp up production.
09/07/2023 | TrendForce
According to TrendForce Research, Apple is gearing up for the highly anticipated launch of its iPhone 15 series, featuring a lavish array of upgrades to its camera module—the quintessential lure for consumer upgrades—it faces a marketplace teetering on uncertain ground.
09/01/2023 | Andy Shaughnessy, I-Connect007
As we head into the Labor Day weekend, we have a variety of articles for this week's editor's picks. Hannah Nelson discusses the onboarding process she went through when she started a new job. Gaurab Majumdar explains why tech companies should consider hiring workers from India. Happy Holden details the importance of great sensor technology and why sensors are a critical ingredient in Smart manufacturing processes. Mike Brask discusses the new IPS ENIG line installed at the SEL facility in Idaho, and Chris DeMartino explains how Modelithics works to provide simulation models, primarily for the RF/microwave community.
08/30/2023 | Happy Holden, I-Connect007
Sensor technology is at the heart of any manufacturing data collection, especially for the digital stream—it all starts with sensors—but there is so much more. Sensors need connections to instruments, and some actions need predictions, the process is sensing, connection, and predicting. Sensing assumes sensors. Connecting can be any intelligent device that provides a program or signal conditioning and then makes that data available to the rest of the organization. Predicting is the difficult step.
08/22/2023 | SEMI
More than 40 experts will gather September 19-21 at the SEMI MEMS & Imaging Sensors Summit to share insights into new innovation opportunities for MEMS, imaging and sensors applications and their potential to enable a smarter and more sustainable world.