Siemens Webinar: Rigid-Flex Design Without Respins
July 22, 2021 | Andy Shaughnessy, Design007 Magazine
Estimated reading time: 1 minute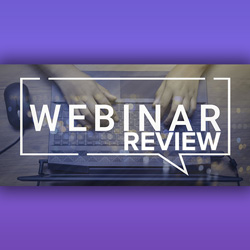 Rigid-flex circuits have become almost ubiquitous over the past decade; most personal electronic devices contain at least one rigid-flex circuit. But there's a downside to rigid-flex: Respins are almost a given with rigid-flex designs. And rigid-flex respins can be quite expensive, since this technology costs quite a bit more, on average, than flex or rigid boards.
In this free 22-minute on-demand webinar, Kevin Webb, an NPI technical marketing engineer with Siemens EDA, explains how using Valor NPI early in your rigid-flex design flow can help you reduce your rigid-flex respins, or possibly even eliminate them completely.
Webb discusses how Siemens' drive to "left-shift" manufacturing information into the designer's hands allows rigid-flex designers to make more informed decisions early in the design cycle, where mistakes are less costly.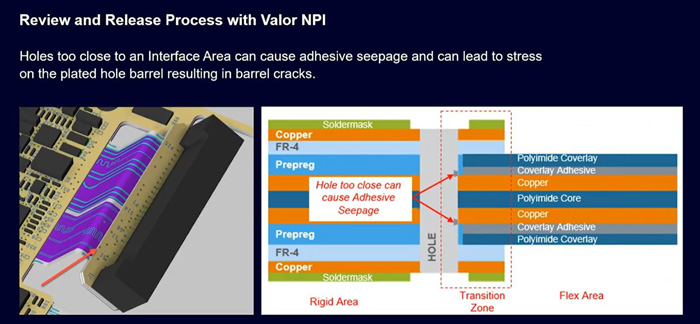 Webb walks the user through a typical rigid-flex design, explaining how Valor NPI is optimized to work with rigid-flex circuits. The system helps the designer perform manufacturing checks that are unique to rigid-flex, such as overlapping traces that cause an undesirable "I-Beam effect," or plated through-holes and vias in bend areas (keep-out areas), which could lead to barrel fracturing and open circuits. Webb also demonstrates how to use Valor's Manufacturing Risk Analysis to identify potential problem areas in the circuit; designers can set the tool to report all errors, or only errors in critical areas.
Webb manages to pack a lot of information into a webinar that rigid-flex designers can watch during their lunch break and still have time left over. If you design rigid-flex circuits, no matter what your skill level is, this is a must-watch webinar.