Catching Up With AMI's Jim Barry
August 3, 2021 | Dan Beaulieu, D.B. Management Group
Estimated reading time: 7 minutes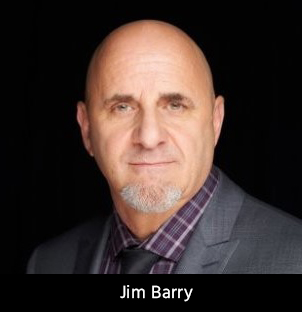 I met Jim Barry 25 years ago when we worked on a project at Eltek Ltd. Since then, I have followed his career with a great deal of interest, believing that he is one of the best technical sales professionals in our industry. When Jim recently accepted the position as vice president of business development at AMI right here in Maine, I knew it was time to catch up. Jim discusses the company's plans, including its move deeper into the milaero market.
Dan Beaulieu: Thanks for talking with me today. I can't believe this is the first time we have done one of these interviews together. So, tell readers a little about yourself. What is your background?
Barry: I have a unique background within the electronics industry. My career has balanced manufacturing, operations, and engineering (applications, process and product), as well as sales and marketing. My last three endeavors before I jumped into the EMS world a year ago have been running three international subsidiaries here in the U.S. 
Beaulieu: When did you start in this business and why?
Barry: I am one of the "old dogs" of the industry, having started back in the late 1970s with Hadco. It wasn't really a conscious decision but more of a fallback once I got out of the military. One could say that I grew up in the industry, beginning in manufacturing and working my way through the engineering of PCBs. I tell the young engineers today about using red rubylith tape to lay out PCBs and they are astonished we did things that way. 
Throughout my career, I have been blessed to work for some of the most technologically advanced companies out there—Hadco, Parlex, Bull, Eltek, PCB Technologies, and others—who have helped develop the processes and technologies that we still use today. I have held many positions in product and process engineering, as well as operations and manufacturing. Having been in these roles, it made sense for me to jump into applications engineering as well as sales and marketing. Customers like to know they have a person who has been in the trenches of manufacturing and engineering.  
Beaulieu: Now you're starting off on yet another adventure as VP of new business development at AMI. Why did you take this position?
Barry: For me, it was important to be part of a team with a single goal. AMI has an amazing culture, which partially comes from being an employee-owned business. Every employee is invested in the customer to have a successful journey. AMI is different in the sense that we rise and fall together and that makes a true impact on what you contribute each day. There is a great deal of respect for each other and a refreshing openness when sharing ideas.
I also have a deep respect for the key members of the executive team—our CEO, Greg Boyd; VP of manufacturing, Steve Martin; and our chairman, Kim Vandermeulen. AMI has a very flat organization, and we work well as a team; there are no egos here, just a genuine desire to provide our customers great service along with an openness that I have never felt before.
Beaulieu: What type of company is AMI?
Barry: AMI was founded in 1989 in Winthrop, Maine. We pride ourselves on the New England (Yankee) ingenuity we all possess. It not so much about the profits (albeit we do need to make money) but more about the pride we all take in building things that make the world a better place. Our clients love working with us.
Beaulieu: What is the company's niche? What kind of business are they focused on?
Barry: AMI supports not only PCB assembly but plays a big part in the final box build of products to our customers. Our products are found in security systems, solar energy, aircraft instrumentation, laser controls, LED lighting, industrial weather stations, and a whole host of other emerging and start up products.
Beaulieu: I know that AMI is known for their great service, can you elaborate on that?
Barry: We are all about the electronic assembly but tend to focus on not just the SMTA of a PCB, but we work with our customers to support their full product and box build. We work diligently to support every design whether start up or not; we try and provide feedback on what can make the product more robust, easier to build, and more reliable in the field.
Beaulieu: What have you learned so far about your new company? What special trait would you attribute to them?
Barry: I would use the following terms to describe AMI: honest, transparent, easy to do business with, eager to support new start-up builds, and willing to support the product though its life cycle. I see AMI as an extension of a company's technical team—if we can find a way to make something faster, better, or find a cost savings, then we pass it along to you and share the improvements.
Beaulieu: What do you believe makes AMI stand out?
Barry: There are two things I believe make AMI uniquely different. The first and maybe the most important item is pricing transparency. AMI believes in showing our customers the whole picture of things. I think this builds trust in the supplier/customer relationship. The second thing is the ease and friendliness of working together.
Beaulieu: What technologies and products do you specialize in?
Barry: I have been building rigid-flex for most of my career, so I guess I would say that I am a bit of a rigid-flex guru. I have a deep understanding of stackups and manufacturing techniques. I tend to look at the application of a product and then look at the design to see if it is good match. Many of my customers come to me for advice on failure analysis as well.
Beaulieu: What do you feel you can contribute to AMI?
Barry: I plan to utilize my marketing experience and support a new industry push for AMI. Scot Story, who was my predecessor, did a great job of opening new doors and bringing in interesting business from green technologies to medical, and more. So far, I have been involved with multiple new projects that all play off green technologies. I have a deep and expansive background in the Mil/Aero industries; I'd like for AMI to explore this market as well and support some of these emerging needs.
Beaulieu: Are you going to introduce them to new markets that you are familiar with?
Barry: Yes, AMI has only scratched the surface in the milaero world in the past; I would like for us to take another look into this and see where we can make a difference. Our costing is such that we will be very competitive. As you know, we possess our AS9100 certification, so we have most of what is needed.
Beaulieu: How do you see the EMS market today?
Barry: It is a struggle for all of us in the EMS/CM world. Due to the component craziness, it is difficult to plan. You can check the availability and price of a component today, only to have it disappear within 24 hours. My recommendation to anyone designing and building electronic assemblies is to work closely with your suppliers. You may find that you must move forward with an open PO to buy the components needed as you are quoting. With AMI's transparent pricing, our customers have a great deal of trust in what we do as we share everything.
Beaulieu: Where do you see the domestic EMS market in three years?
Barry: I believe that we are not at the end of this component shortage just yet. My feelings are that we will continue to see this for another eight to 12 months. The word out there is that this will clear up by the end of Q4, but I just don't see it happening.
Beaulieu: As we wrap this up, is there anything you would like to add?
Barry: I would like to thank AMI for having the faith to bring me on board as part of the team. They have been so accommodating and super to work with. There is such an openness and an atmosphere of comradery that I have not felt since I was a young engineer back in the 1980s. We have a bright future ahead of us and I am proud to be part of that. Thank you Dan.  
Beaulieu: My pleasure as always. Good luck on your new adventure.
Dan Beaulieu is president of D.B. Management Group.