Books

Featured Books

pcb007 Magazine

Latest Issues

Current Issue

The Registration Sweet Spot

Registration is underrated and underappreciated. The key is to ensure proper registration from layer to layer across the entire printed circuit board. It's a holistic process requiring anticipation, prediction, precise attention at each step, and detailed data tracking and monitoring.

High-reliability Fabrication

In this month's issue, our expert contributors discuss the latest in technologies, trends, complexities and resources regarding high-reliability fabrication.

Finding Ultra

New demands on PCB fabrication, namely advanced packaging, ultra high density interconnect (UHDI), and new specialty materials, are converging, changing the landscape of our business. Is it time to start paying close attention to this convergence?

Columns

Latest Columns

||| MENU
EMC and Technica to Introduce New Extreme Low Loss High Speed Materials at Designcon 2021
August 4, 2021 | Elite Material Co. Ltd
Estimated reading time: 2 minutes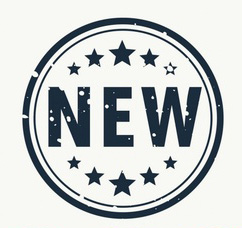 The insatiable need for Ethernet speed and wider bandwidth has escalated the demands for  Extreme Low Loss laminate materials, EMC has stepped up and answered to the challenge by developing our latest products EM892K and EM892K2 materials that can meet up the needs of next-gen 800GE Switch and Router, HPC, 5G and AI applications. 
These advanced laminate materials have been designed not only with exceptional electrical performance (by Cavity Resonator) for EM892K with LDk glass is @70%RC, Dk 2.84, Df @10GHz 0.0017, and for EM892K2 with L2-glass is @70%RC, Dk 2.76, Df @10GHz 0.0013 but also successfully passed the most stringent reliability standards, such as: Lead-free 260 10X with 32L 0.6mm hole pitch, IST test from room temp to 150°C for 3K cycles with 32L 0.6mm hole pitch, and Anti-CAF test @100V / 85°C / 85% RH with 32L 0.6mm hole pitch for 1K hours. In addition; they are formulated to be capable of withstanding sequential lamination design up to 7X lamination cycles and are fully compatible with hybrid PCB design with our recommended EM-370(Z) Mid. Loss material for cost reduction. To enable extra SI buffer for SI critical projects, we have also developed both HVLP3 and HVLP4 foils to further push to its performance limit.
This successful development has once again demonstrated our continued innovation and commitment to meet the halogen-free requirements of the most cutting-edge high-speed PCB designs.  Frank Medina, President of Technica USA added, "EMC maintains and continues to be the global leader of halogen-free laminates meeting the most challenging high-speed & thermal performance requirements. Besides developing materials that meet current and future demands, EMC continues to expand their presence and support in the North American PCB fabrication market with their recent investment in Arlon in Rancho Cucamonga CA."
EMC and Technica hereby welcome our OEMs, ODMs and PCB Fabricators to stop by Booth #406 at DesignCon 2021 to learn more about these and other high-speed products offered by us.
About Technica, USA
Technica, USA provides the highest quality equipment and process materials, manufactured worldwide, for the printed circuit board fabrication and assembly markets as well as the microelectronic, photovoltaic and printed electronics markets. For more information on Technica, USA, please contact Jason Perry at 1-408-240-5950 or visit www.technica.com
About Elite Materials Co., Ltd
Elite Material Co., Ltd. (EMC), headquartered in Taoyuan, Taiwan, is known for its leading halogen-free technology and is the 5th largest laminator in the world providing PCB base material solutions for the datacom, telecom, server, storage, AI, HPC, automotive and hand-held applications.
EMC also provides world-class quality Mass Lamination service in Taiwan to serve global PCB industry for max. PCB layer count up to 20L with 2/ 2 mils fine line and sequential lamination capability.
For more information, please visit EMC website at www.emctw.com or visit Technica web site at www.technica.com.