EU Steps Up 'Semiconductor Sovereignty' Plans
September 16, 2021 | IPC
Estimated reading time: 1 minute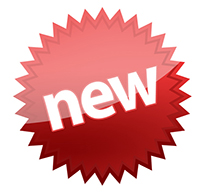 The European Commission plans to introduce a "European Chips Act" to provide a European vision and strategy to boost cutting-edge semiconductor manufacturing capacity in the region.
The announcement was made by European Commission President Ursula von der Leyen during her State of the Union speech in Strasbourg on September 15. It comes as EU Member States are designing national strategies to develop industrial and production facilities to reduce foreign dependencies.
In a related blog, Internal Market Commissioner Thierry Breton said the European Chips Act should cover three elements:
A European Semiconductor Research Strategy to push Europe's research ambitions to the next level
A collective plan to enhance European production capacity
A framework for international cooperation and partnership
Breton said the legislation should aim to support monitoring and resilience of the entire supply chain including design, production, packaging, equipment, and suppliers. The goal is to support the development of European "mega fabs" able to produce in high volume the most advanced and energy-efficient semiconductors, he said.
As these plans move forward, IPC will continue to underline the importance of investing in the broader electronics manufacturing ecosystem, not just semiconductors. IPC will also continue to work with European policymakers to discuss needed investments across the electronics manufacturing ecosystem so that Europe can truly achieve greater "tech sovereignty."
---
Suggested Items
11/27/2023 | IPC
IPC welcomes the actions outlined today by the U.S. Government "to strengthen supply chains critical to America's economic and national security."
11/22/2023 | TTM Technologies, Inc.
TTM Technologies, Inc., a leading global manufacturer of technology solutions including mission systems, radio frequency (RF) components and RF microwave/microelectronic assemblies and printed circuit boards (PCBs) was honored with three awards at the IPC China Electronics Manufacturing Annual Conference held in Shanghai on October 27, 2023.
11/21/2023 | Pete Starkey, I-Connect007
Productronica 2023 played host to the IPC World Hand Soldering Competition, bringing talented regional solder champions from all over the globe to compete for the title of World Champion. Each competitor was given sixty minutes to assemble a complex printed circuit board with their performance judged in accordance with IPC-A-610 Class 3 criteria. Each competitor's efforts were rated on the merits of the results achieved, scored on the quality of the assembly process, the electrical functionality of the assembly and the speed at which the assembly was produced.
11/23/2023 | Manvi Kapoor, IPC India
The second annual Electronics Manufacturing & Interconnection (IEMI) trade show, held in Chennai and Pune, India, welcomed more than 1,000 participants, including 30 international delegates from more than 10 countries, for two days of skills challenges, business-to-business meetings, panel discussions, special addresses from subject matter experts, and a keynote speech from IPC President and CEO John W. Mitchell. Awards ceremonies were held, and two Memorandums of Understanding (MOUs) were signed.
11/17/2023 | US Department of Labor
The U.S. Department of Labor announced that IPC International Inc., a global association of electronics industry manufacturers and suppliers, has established a national Registered Apprenticeship program to develop talent through industry standards and formal certification pathways.