Books

Featured Books

pcb007 Magazine

Latest Issues

Current Issue

The Registration Sweet Spot

Registration is underrated and underappreciated. The key is to ensure proper registration from layer to layer across the entire printed circuit board. It's a holistic process requiring anticipation, prediction, precise attention at each step, and detailed data tracking and monitoring.

High-reliability Fabrication

In this month's issue, our expert contributors discuss the latest in technologies, trends, complexities and resources regarding high-reliability fabrication.

Finding Ultra

New demands on PCB fabrication, namely advanced packaging, ultra high density interconnect (UHDI), and new specialty materials, are converging, changing the landscape of our business. Is it time to start paying close attention to this convergence?

Columns

Latest Columns

||| MENU
Insulectro Hires Supply/Demand Expert Montserrat Barcelo as Director of Supply Chain
September 20, 2021 | Insulectro
Estimated reading time: 2 minutes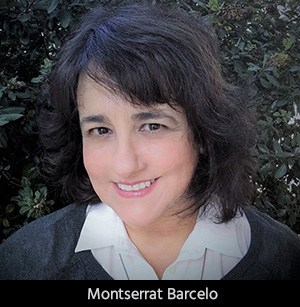 Insulectro, the largest distributor of materials for use in manufacture of printed circuit boards and printed electronics, has hired industry veteran Montserrat Barcelo as Director of Supply Chain replacing Jason Shuppert who was recently promoted to Vice President of Operations.
"I am pleased to announce a new teammate to our Insulectro supply chain team, Montserrat (Montse) Barcelo," announced Ken Parent, Insulectro Chief Operating Officer, "Montse comes to us with an extensive and diverse background in the design, development, implementation, and management of supply chain operations. She will report to Jason Shuppert who continues to oversee that area as a part of his new position."
Barcelo has over 20 years of experience in domestic and international operations including product/sales forecasting, inventory management, and long-range capacity requirements planning. She has held positions at Ventura Foods as Demand Planning Manager; Advanced Bionics as Demand and Production Control Planning Manager, and most recently as Supply Chain Director for American Woodmark Corporation. Over the course of her career, she has held various supply chain positions at Tom's Shoes, Pelican Products, among others.
"I've known Montse for many years and have always admired her ability to manage today, tomorrow, and next year when it comes to optimizing the supply chain," stated Vice President of Operations Jason Shuppert. "She will bring her much needed knowledge and insight into materials planning, and her solid IT background, to Insulectro at a time when the industry's global supply chain for PCB materials remains fluid."
Barcelo holds an MBA in Global Business from Pepperdine University. She received her undergraduate degree as a Bachelor of Computer Sciences from the Instituto Tecnologico de Tijuana where she graduated cum laude. She's a Six Sigma Green Belt, is a certified CPIM in Inventory Control – Supply Management with the Association for Supply Chain Management (ASCM).
Ken Parent concluded, "Montse is a wonderful talent to add to our bench of superstars. The times may be uncertain, but Insulectro certainly continues to grow and expand to help our customers build better circuits, faster."
Insulectro supplies advanced engineered materials manufactured by Isola, DuPont®, LCOA®, CAC, Inc., Pacothane, Focus Tech, JX Nippon, TADCO, EMD Performance Materials (Ormet®), Shikoku, Denkai America, Industrial Brush Corporation, Kemmer, InduBond®, and Shur-loc. These products are used by its customers to fabricate complex, multilayer circuit boards and to manufacture printed electronics components. Insulectro serves a broad customer base manufacturing rigid, rigid/flex, and flexible circuit boards for applications in a variety of end markets including aeronautics, telecom, data communications, high speed computing, mobile devices, military, and medical. Insulectro combines its premier product offering with local inventory across North America, fabrication capabilities and backed up by expert customer and technical support services.