From DesignCon: FCT Building Fifth Facility in China
October 4, 2021 | Nolan Johnson, I-Connect007
Estimated reading time: 4 minutes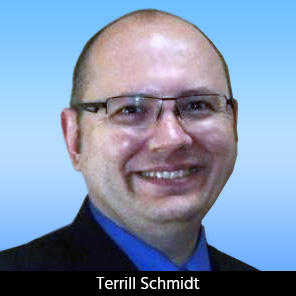 During DesignCon, Nolan Johnson spoke with Terrill Schmidt of Flexible Circuit Technologies (FCT) about their exciting facility news and the customer demand that is driving the company's growth. 
Nolan Johnson: Terrill, what's your role with FCT?
Terrill Schmidt: I am the director of technology and senior applications engineer for FCT and have been with the company for over 20 years. My main role is helping customers get to cost effective designs that will perform within their challenging applications, while also helping to manage customer programs from prototyping to production.   
Johnson: Flexible Circuit Technologies has some news here at DesignCon. Would you tell me more about that?
Schmidt: Sure, we have some exciting news involving the opening of our new state-of-the-art flex/rigid-flex/flex heater/HDI and advanced circuits facility in Zhuhai, China. It is a 25,000 square-meter R&D, prototyping and production facility that is in the process of coming online. The facility is being equipped with the industry's most state-of-the-art processing equipment leading to advanced capabilities enabling us to meet more challenging requirements including HDI, fine line and spacing and the growing need for more advanced specialty interconnects.
Johnson: You have customer demand that is sufficient to justify a new facility?
Schmidt: We do, we continue to grow across all of the commercial markets that we serve including medical, consumer, automotive, industrial, telecom/data and more. As a company we have doubled our size over the past five years, continue to grow at a rapid pace, and don't see that changing given continued trends that are driving engineers to the specialty interconnect products that we produce.
Johnson: What led to this growth?
Key factors include helping our customers get to cost effective designs that will perform within their challenging applications. We work with start-ups and top global companies across the various markets. We deliver high-mix low volume, as well as low mix-high volume.
Johnson: For anybody who thought they knew what FCT's capabilities were, it sounds like they need to come back and do a reassessment?
Schmidt: Yes. Our capabilities are changing based upon trends and the directions that our customers are taking. It is important to be in alignment where we can meet current needs, but further, we must be prepared to meet our customer's future requirements. FCT wants to develop long term relationships with our customers; understanding their current and future needs is critical to maintaining those relationships.
Johnson: New capabilities are usually driven by customers, and by the market drivers you're seeing. What are the key drivers in the flex circuits market right now, who's putting on the most pressure?
Schmidt:  The key drivers we see include such things as IoT, connectivity, miniaturization, challenging form factors, mobility, wearable related applications and quite simply the need to pack more electronic capability into smaller and/or differing form factors. At the same time, we also are seeing needs for larger format circuits. These trends are taking place across all markets that we serve.
For me, I often support automotive customers where there is a big push to EV and also toward Autonomous Vehicles. Given this push, there are needs for specialty interconnects that are being utilized in a broad and growing array of applications within automobiles. An example that we are addressing with a number of customers, involves large format circuits that are being utilize within EV battery related applications for sensing and monitoring of the vehicle's batteries.
At the same time, for Medical we see a broad range of applications that are driven by a number of the trends that call for meeting challenging form factors, miniaturization, wearables and more.   
Point being, we must be positioned to respond to customer requirements whether large format circuits or for challenging form factors, tighter trace, space, smaller overall packages. So yes, trends and customer directions will continue to drive the need for advancements.
Johnson: You were sharing a behavior change with your customers, especially in automotive. Tell me about that?
Schmidt: Automotive product development from initial prototypes design through to production has had a typical lifecycle of two to four years, inclusive of going through B stage, C stage validation and qualification process and then PPAP into production. This last year we had a product that went from initial prototype and rough design last fall, and by the summer we were in full production in less than nine months. This is extremely unusual for the automotive industry.
Johnson: What do you think is behind that change for automotive?
Schmidt: It's the push to, and demand for, electronic vehicles and the time-to-market. Consumer electronics has been like this for years. The time-to-market is critical—if you can be the first in the market, you will put yourself in an advantageous position related to capturing market share. Given the push by governments to EV the automotive industry is moving as rapidly as possible to meet this demand with all pushing to capture as much of this market as they can.
Johnson: Besides the new facility in China, where are your other facilities?
Schmidt: We are headquartered in the Minneapolis area. We have additional supportive offices in Europe and Korea. We have four manufacturing facilities in China. FCT Shenzhen is our main hub and home to our China Management team, program managers that run jobs through our production facilities and is home to our outstanding Assembly facility where we do full assembly including SMT, product module builds to complete product box builds. From there we have three additional flex and rigid-flex bare board facilities including Xiamen, Zhangzhou and Jiangmen. Our multiple-facility strategy allows FCT to be incredibly flexible in meeting broad customer product needs as well as high-mix low volume and low-mix high volume program needs.
Johnson: Terrill, thanks so much for your time. I really appreciate this.
Schmidt: Sure, and stay tuned as we will come out with added detail once our Zhuhai facility is fully up and running. Thank you.