I-Connect007 Editor's Choice: Five Must-Reads for the Week
November 19, 2021 | Andy Shaughnessy, Design007 Magazine
Estimated reading time: 2 minutes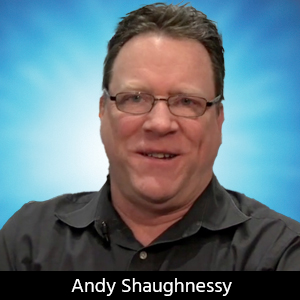 This month—and this year, really—has just flown by. As someone mentioned to me recently, "There are basically only three full work weeks before New Year's Day." Yikes.
Thanksgiving is next week, which means most of your customers and suppliers will be hard to reach. Unless there's a problem, that is! In that case, they'll find you, even if you're carving a turkey with the kids and grandkids. So, with a short week on the horizon, most of us are in overdrive now, trying to get ahead of the game.
Speaking of getting ahead, in this week's Top Five we have a few news stories and articles about companies who are focused on getting ahead and moving their technology forward. And Nan Ya certainly has some good news. Can we expect to see more PCB companies posting 77% YoY revenue growth? Let's hold a good thought!
Nan Ya PCB Reports 77% YoY Revenue Growth for Jan-Oct 2021
Published November 18
Let's hope this is a harbinger of more good things to come in our industry: Nan Ya PCB has posted sales of $1.5 billion for the period from January through October 2021, an increase of 77% compared to the same period last year. The company's October 2021 sales are up 13% from the previous month as well, and up 41.6% YoY. Supply chain challenges be damned; if there's a solution, our industry will find it.
Trackwise Delivers Record-breaking 72m Multi-layer Flexible PCB
Published November 16
UK-based flex maker Trackwise sounds like a fun place to work. We've reported on their record-breaking extra-long flex circuits in the past, and they've done it again. This time, the company crafted a flex that clocks in at 72 meters in length, beating their 2020 record of 52 meters, which itself shattered their 2019 achievement of 25 meters. What's the outside limit on long flexible circuits? Trackwise is "on track" to find out.
Altium's Nexar Teams with Ultra Librarian to Expand Component Data Coverage
Published November 18
Ultra Librarian, a division of EMA Design Automation, has joined Altium's Nexar cloud-based ecosystem. Ultra Librarian contains over 16 million free CAD models; Altium's business unit Octopart will be the first to launch the Ultra Librarian capabilities, starting in December.
Now Playing: 'Predicting Reliability in Electronics' Presented by the Experts at GEN3
Published November 17
I-Connect007 has teamed up with GEN3 to launch an 11-part free micro webinar series titled Predicting Reliability in Electronics. Presented by Graham Naisbitt and Chris Hunt of GEN3, the entire webinar can be viewed in about an hour and is designed to complement their latest I-007 eBook, The Printed Circuit Assembler's Guide to...Process Validation. Much of the content focuses on research conducted by GEN3 in cooperation with the British National Physical Laboratory.
New Methods for Quantifying PCB Design Weaknesses and Manufacturing Challenges
Published November 18
In this great interview from the November 2021 issue of PCB007 Magazine, Editor Nolan Johnson and Summit Interconnect's Gerry Partida discuss a number of test methods that fabricators are embracing in order to help identify DFM issues in PCB designs earlier in the process, before changes become more costly. As Partida explains, customers eventually got tired of asking their fabricators, "Why am I buying bad boards?"
---
Suggested Items
09/20/2023 | I-Connect007 Editorial Team
Panasonic's Darren Hitchcock spoke with the I-Connect007 Editorial Team on the complexities of moving toward ultra HDI manufacturing. As we learn in this conversation, the number of shifting constraints relative to traditional PCB fabrication is quite large and can sometimes conflict with each other.
09/19/2023 | Anaya Vardya -- Column: Standard of Excellence
In my last column, I discussed cutting-edge innovations in printed circuit board technology, focusing on innovative trends in ultra HDI, embedded passives and components, green PCBs, and advanced substrate materials. This month, I'm following up with the products these new PCB technologies are destined for. Why do we need all these new technologies?
09/18/2023 | ViTrox
ViTrox, which aims to be the world's most trusted technology company, is excited to announce that our trusted Sales Channel Partner (SCP) in Mexico, SMTo Engineering, S.A. de C.V., will be participating in SMTA Guadalajara Expo & Tech Forum. They will be exhibiting in Booth #911 from the 25th  to the 26th of October 2023,  at the Expo Guadalajara in Jalisco, Mexico.
09/18/2023 | Intel
Intel announced one of the industry's first glass substrates for next-generation advanced packaging, planned for the latter part of this decade.
09/18/2023 | Aidan Salvi -- Column: Facing the Future
I have been in and around circuit boards most of my life. I started 20 years ago in my family's PCB shop, leaving after a couple of years to start my own software company. About a year ago, I returned to the family business, and the first thing I noticed was that nothing had really changed. We were doing the same things in the same way as the day I left. After talking to several experts in the industry, I realized it was worse than that: The manufacturing of PCBs had not changed in 70 years.