DoD Faces Growing Risks from Reliance on Lead in Electronics
December 13, 2021 | Chris Peters, USPAE
Estimated reading time: 6 minutes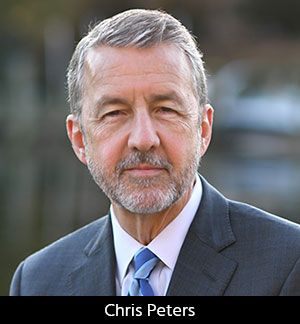 Like a cancer that spreads untreated until it becomes an urgent problem, the U.S. defense community is facing a small but growing problem that is increasingly undermining U.S. military readiness and technological dominance.   
The problem is lead—specifically, the lead-alloy solders that traditionally have been used to attach electronic components to printed circuit boards (PCBs). Over the last 15 years, the commercial electronics industry has shifted to lead-free solders, prompted by environmental health regulations in Europe and elsewhere. 
However, the U.S. Department of Defense (DoD) and its contractors never made the switch and are still heavily reliant on leaded solders. Now, leaded electronics are becoming harder to find and more outdated.  
"DoD has extensive reliability data on tin-lead solder and a long-standing regulatory waiver to use it," says Roger Smith, the DoD's Executive Agent Lead for Printed Circuit Board & Interconnect Technology. "But the commercial industry continues to phase it out. So, it's critically important that DoD understand how to safely and reliably introduce lead-free solders into critical national security systems." 
Linda Woody, a consultant and former engineering manager at Lockheed Martin, notes the commercial market is vastly larger than the defense market and thus drives the most innovation. "If the DoD wants to utilize the latest, state-of-the-art technologies in their defense systems, they need to understand how to incorporate new materials without risking the performance of their systems."   
Carol Handwerker, a professor of materials engineering at Purdue University, adds, "Nine of the DoD's priority areas for modernization involve advanced electronics. So, if we want to have the most advanced capabilities in our military, we need to leverage commercial technologies, and that means lead-free." 
The Growing Risks
There are serious and growing risks lurking in the DoD's continuing reliance on lead-based electronics in defense and intelligence applications.  
First, lead-based components are becoming harder to find from fewer reputable sources. When faced with an electronics order from DoD, original equipment manufacturers (OEMs) and their sub-contractors must decide whether to seek out scarce lead-based items; seek permission to use lead-free components; or rework commercial, off-the-shelf (COTS) products to add lead back in (see section below.) Only a handful of U.S. companies possess the reworking capabilities. 
Kirk VanDreel, senior director of manufacturing technology for electronics manufacturing company Plexus, says, "The new chip sets, component packages, and process technologies are all based on lead-free technologies. Moreover, they are less convertible to lead-based designs. 
"Trying to leverage state-of-the-art technologies by transforming lead-free to tin-lead lengthens the manufacturing process, puts more stress on parts, and creates quality issues. We have seen transformation times of more than eight weeks and costs of more than two times the original cost of the COTS part." 
The upshot is a rising risk of supply chain kinks and delays, on top of those already being experienced due to the COVID-19 pandemic. 
It's also unclear whether domestic defense electronics companies would be able to ramp up production to meet future DoD demand surges.  
The lead-free challenge is also exacerbating the shortage of high-skilled workers in the electronics industry. 
Michael Osterman, director of the CALCE Electronic Products and System Consortium at the University of Maryland, says, "Most of the students that I work with want to learn skills that will enable them to get jobs in the commercial electronics industry or in cutting-edge DoD programs. Lead-free electronics are the future, not tin-lead." 
The China Factor
Perhaps most concerning, the DoD's failure to complete the necessary research and testing to make the switch to lead-free is one of the reasons why DoD electronics are already 10 to 20 years behind the times, and the gap is growing worse.
China today produces the lion's share of all kinds of electronics products and systems, as well as the components and sub-systems in them. Recent studies by industry group IPC have pointed to the United States' lack of domestic capacity in printed circuit boards and advanced packaging of semiconductor chips. 
What does it mean for the future of U.S. and allied defense systems if one of the United States' chief rivals is leading the world in the manufacture of next-generation electronics?
Where Do We Go From Here?
Prompted by defense electronics companies, the U.S. Congress and DoD have revived the lead-free R&D effort.  
IPC and its partners in the Pb-Free Electronics Risk Management (PERM) Council and the U.S. Partnership for Assured Electronics (USPAE) have called for a five-year, $40 million investment in such R&D. Congress has responded by authorizing a Lead-Free Defense Electronics Program, and the DoD has provided $12.8 million to date. Congress is currently considering another $7.5 million for fiscal 2022. 
Under the auspices of the DOD's Industrial Base Analysis and Sustainment (IBAS) Program, more than 20 partners in government, industry, and academia are now developing a set of tools that will help accelerate the adoption of lead-free electronics by the DoD. Specifically, they are working to produce: 
A data-driven specification guide for the use of lead-free solders for DoD systems
A DoD Solder Users Handbook covering the acquisition lifecycle from solder selection through verification and validation
A final report that can serve as a DoD lead-free solder roadmap, including use-case guidance 
Purdue's Handwerker notes, "Under some conditions, the new solders are actually more reliable than tin-lead; we just need to do the engineering and test them in real-world use cases."  
Maryland's Osterman echoes that point: "This project will establish the guidance needed to use newer, lower cost, more readily available, more supportable lead-free electronics beyond commercial electronics." 
Tim Pearson, principal materials and process engineer at Collins Aerospace, highlights the value to defense contractors. "No one company has the capability and funding to do the testing needed to fill the gaps in knowledge between commercial and DoD requirements," he says. 
Anthony Rafanelli, engineering fellow and technical staff for Raytheon Technologies, says, "Meeting DoD customers' requirements and making them successful is the top priority. Ultimately, our warfighters will benefit." 
When completed, the Lead-Free Project will reduce supply chain risks, boost industry's ability to meet demand surges, and enable the DoD to use the latest and best electronics systems. 
With U.S. defense electronics falling behind the commercial cutting-edge—and with risks to supply chain resiliency and defense readiness spreading like a fatal cancer—the DoD and Congress need to prioritize and complete this mission.
Getting the Lead Back In
Consider a common scenario in which an electronics manufacturing services (EMS) company is hired to build a PCB assembly by a large OEM that is the prime contractor for a DoD system. If a leaded component is specified for reliability reasons, the EMS company must search for the component from a shrinking supply of leaded parts makers. If the part cannot be found, the EMS company may use a broker to find it, in which case tests are required to mitigate the risk of it being a counterfeit. The broker may also charge an inflated price, creating an incentive for counterfeiters to keep up their efforts. Another option is to seek a waiver from DoD to use a lead-free part. But the waiver process can take weeks or months, and the "safe" choice for the procurement specialist is to insist on a lead-based part. After all this, if a leaded part is simply unavailable, then the EMS company must consider reworking a lead-free part with steps like replating, reballing, conformal coating, underfilling, or taking a hybrid-solder approach, all of which are costly, complex, and risky, especially as electronic systems become smaller and more complex.  
Chris Peters is executive director of the U.S. Partnership for Assured Electronics (USPAE), a Washington D.C.-based nonprofit organization. USPAE members include large defense prime contractors; companies that design, manufacture, and assemble PCBs; materials providers; academic institutions, and nonprofit organizations. All members are organized in the U.S. or its allies. The DoD's Industrial Base Analysis and Sustainment (IBAS) program has awarded a contract to USPAE to establish and manage a Defense Electronics Consortium (DEC) with a mission of bolstering the security and resiliency of the defense electronics supply chain. The Lead-Free Defense Electronics Project is proceeding under the auspices of the DEC.
---
Suggested Items
12/06/2023 | Indium Corporation
Indium Corporation is proud to announce the addition of Sales Engineer Meik Fratzel to its European team.
12/04/2023 | Transition Automation
Transition Automation, Inc. recently received a large order for Advanced Holder and Blade Assemblies compatible with DEK printers from Rotec BV in Belgium.
11/30/2023 | AIM
AIM Solder, a leading global manufacturer of solder assembly materials for the electronics industry, is pleased to announce its new NC259FPA Ultrafine No Clean Solder Paste, which it revealed recently during the Productronica Germany trade show.
11/27/2023 | Real Time with...productronica
Koh Young's Harald Eppinger talks about the company's technology for the semiconductor and advanced packaging market and how they address the challenges introduced by reflective components and micro solder deposits.
11/27/2023 | HyRel
HyRel Technologies, a global provider of quick turn semiconductor modification solutions, announces the achievement of International Traffic in Arms Regulations (ITAR) registration.