DuPont Announces Completion of New Production Line in Circleville, Ohio
January 21, 2022 | DuPont
Estimated reading time: 1 minute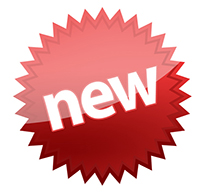 DuPont Interconnect Solutions, a business within the Electronics & Industrial segment, has announced it has completed the expansion project at its Circleville, Ohio manufacturing site. The $250 million investment expands production of Kapton polyimide film and Pyralux flexible circuit materials, ensuring a committed supply to meet the growing global demand in the automotive, consumer electronics, telecom, specialized industrial and defense segments served by DuPont.
"This is a really important milestone for DuPont and the Electronics & Industrial business," said Avi Avula, vice president and general manager, DuPont Interconnect Solutions. "With this expansion, we can elevate our service levels to our customers to help them grow. This new plant is an indication of our renewed commitment to our customers' growth agenda and enables us to meet their aggressive demand for new products with higher reliability and supply assurance."
The new manufacturing line at Circleville uses DuPont proprietary processing capabilities to produce advanced Kapton polyimide films, which have set industry standards for more than 50 years, offering high performance, reliability and durability. Kapton polyimide films provide a unique combination of electrical, thermal, chemical and mechanical properties that withstand extreme temperature, vibration and other demanding environments.
The Kapton polyimide film is also at the heart of DuPont's Pyralux line of flexible copper-clad laminates that are available in a wide variety of copper types, thicknesses and construction options, all of which offer excellent thermal, chemical, electrical and mechanical properties. Pyralux laminates are ideal for use in wide variety of multi-layer flex and rigid-flex applications which require advanced performance, such as low dissipation loss for high speed, high frequency, robust thermal resistance and high reliability.
---
Suggested Items
11/30/2023 | BUSINESS WIRE
Nordson Electronics Solutions, a global leader in electronics manufacturing technologies, is pleased to announce the release of the new ASYMTEK Select Coat® SL-1040 conformal coating system.
11/29/2023 | TT Electronics
TT Electronics, a global provider of custom power solutions and engineered technologies, has announced that its Power and Control business has officially opened its new state-of-the-art research, development and manufacturing facility.
11/27/2023 | IPC
IPC welcomes the actions outlined today by the U.S. Government "to strengthen supply chains critical to America's economic and national security."
11/27/2023 | GOEPEL Electronics
The US branch of GÖPEL electronic is proud to announce the addition of David Kalaidjian as the new National Sales Development Manager.
11/27/2023 | Wurth Elektronik
HyPerStripes project partners will create a technology platform including manufacturing techniques for roll-to-roll (R2R) processing as well as the integration of electronic components onto very long ("endless"), flexible and stretchable printed circuit boards.