Books

Featured Books

smt007 Magazine

Latest Issues

Current Issue

Chips Don't Float

In Europe and the U.S., legislation is under way to revitalize PCB fabrication and packaging. What is the status of this work, and how specifically does this change the industry landscape for EMS companies? What will help keep us afloat?

Flying High With Digital Twin

The opportunity to use manufacturing simulation as a test bed for job planning and process optimization brings continuous improvement into the modern age. This may be an all-or-nothing type of project, but it's worth the investment.

Artificial Intelligence

In this issue, we (and AI) explored how and when artificial intelligence plays a role in manufacturing today. Whether on the factory floor, or in the front office, AI applications are emerging and changing how we approach planning, processes and problem solving.

Columns

Latest Columns

||| MENU
Where Have All the Board Shops Gone?
March 2, 2022 | Stanley L. Bentley, ICAPE Group
Estimated reading time: 4 minutes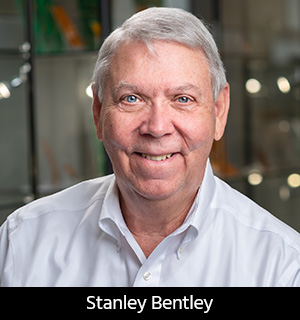 When I look at the landscape of U.S.-based PCB fabricators, the title of this article reminds me of a 1960s protest song. If you don't remember the song or that era, you have some interesting research to do. As well, a Hank Williams, Jr., song comes to mind, "All my rowdy friends have settled…" Seriously, I am pleased to see many of my old friends taking advantage of the present opportunities.
The U.S. PCB industry is seeing a third wave of activity that is removing PCB shops from the general marketplace. In the late 1990s and early 2000s, there was a wave of closures as the PCB business quickly transitioned to Asia. This move was so sudden that many shops could not transition fast enough to remain in business.
The second wave, which happened around 2005, was what I call "The Key Takers"; these were ruthless raiders that promised struggling shops a way to preserve their business, protect their employees, and maintain a comfortable lifestyle. None of that was true, as their only desire was to obtain the customers without investing any cash. The shops were auctioned, the customers transferred to an outsourcing agent, and the owners discharged (while keeping the debt).
Now, the third wave is gaining momentum. There seems to be two different groups gobbling up the remaining U.S. shops. The first are the investment groups that are "rolling up" shops into one entity. This is an activity that is common for fragmented industries. The only question is why it took so long in the PCB space. The other is a bit of a surprise. We are seeing M&A brokers approaching independent shops on behalf of an OEM. The apparent motive is not about earnings or vertical integration, but rather a way of stabilizing their supply chain for PCBs. Ironically, the PCB industry in the U.S. began that way with the shops owned by large OEMs. It is unclear whether either of these trends is good for the consumer. Investor groups don't buy things with any regard to the public good. They are looking for profits and the multiple those profits create in stock pricing. An OEM purchase does little for the industry as it removes capacity and options.
So, where does this leave the consumer? Only time can really answer that question. But in the short term, the expected result is more confusion. Rolling up shops looks simple to investors. In fact, it is an easy "picture to paint." In reality, it is very difficult to combine PCB shops without impacting customers. The reason is a unique part of the business that does not have a "column" in a financial analysis. No two shops have the same process technology. In areas like California and Chicago, many of the shops are spinoffs from other shops, so there is some commonality. However, as the time between the spinoff increases, these common elements begin to disappear. Since most of the spinoffs happened 10 to 20 years ago, the similarities are greatly reduced. For the shops that are not a spinoff, there is virtually no commonality. In a traditional roll up, the common functions are (immediately) combined to reduce overhead costs and smaller acquisitions are absorbed into the larger to fill excess capacity. Fab shops that have survived to this point do not have excess capacity. This is particularly true of the higher technology processes such as laser drilling, laser direct imaging, via filling, reverse pulse plating, and so on. If the shops in a roll up are left more independent and the holes in their processes are filled (which requires investment), the disruption to the customer is minimized. If there is an immediate move to "fix them," the results are usually not good. Every fab shop has its own "secret sauce," and that secret is often confined to a few key individuals. ("Momma's spaghetti can't be made with store-bought sauce.")
The OEM acquisition has its own difficulties. It would be rare for the OEM to need 100% of the capacity of the shop they acquired. Therefore, the acquisition strategy likely includes a plan to continue to satisfy existing customers and use that revenue to pay for the acquisition. Rarely does the OEM consider the continued investments that must be made to service the technology advances of the general market. The probable result is that they will gravitate to a wholly captive situation to reduce the investment. This will have the effect of displacing customers who must seek other suppliers.
One solution to the market disruption is to look for stable solutions that have been in the marketplace for enough years to allow the customers to evaluate their performance. The predominant model that has emerged over the past 20 years is the PCB trading partner. This model has shown very significant growth in the post pandemic recovery. There are a variety of reasons why this model offers viable solutions.
To read this entire article, which appeared in the March 2022 issue of SMT007 Magazine, click here.
---
Suggested Items
09/22/2023 | IPC
Join fellow EMS leaders in the region on Oct 5, 2023, 4:30 - 8:00pm EDT, to share industry pain points and solutions. Our focus for this meeting is how companies profitably reach the next level of revenue. Following a presentation on the current EMS market and revenue tiers in the industry, participants will discuss how to reach the next level and grow their business. Discussion will pull from direct experience, questions, and ideas. From there, the conversation goes where you, the leaders, take it. Every roundtable ends in unique takeaways.  
09/21/2023 | Intraratio
Intraratio, a provider of enterprise software solutions, is pleased to announce its participation in the SMTA Guadalajara Expo and Tech Forum 2023.
09/21/2023 | SEMI
The SEMI Semiconductor Climate Consortium (SCC) issued its first report of the semiconductor ecosystem's greenhouse gas (GHG) emissions profile, an in-depth analysis of the semiconductor value chain's carbon footprint and priority-ranked carbon emission sources for the industry to address.
09/20/2023 | PDR
PDR is set to showcase its cutting-edge IR-E3 Series of SMD/BGA IR rework systems, as well as its industry-leading X-ray solutions.
09/20/2023 | Hentec Industries/RPS Automation
Hentec Industries/RPS Automation, a leading manufacturer of selective soldering, component lead tinning and solderability test equipment, announces that it has added assembly and production staff members to its team to accommodate its recent increase in sales and order demand.