Institute of Circuit Technology: A Novel Approach to Recycling PCBs
March 10, 2022 | Pete Starkey, I-Connect007
Estimated reading time: 6 minutes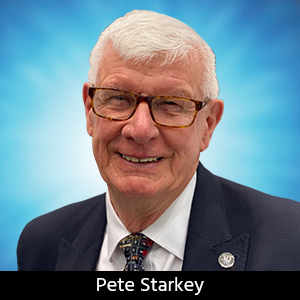 A two-year project funded by an Innovate UK SMART Grant aims to reduce the impact of e-waste using naturally derived, biodegradable and nontoxic products. Those attending the webinar for the Institute of Circuit Technology's annual meeting on March 2 learned more about the project, as well as statutory paperwork obligations as of the UK REACH regulations.
Following the formal business, ICT Chair Emma Hudson introduced and moderated this technical webinar, which brought a final update on the progress of the ReCollect project and discussed the legislative implications of the UK REACH regulations.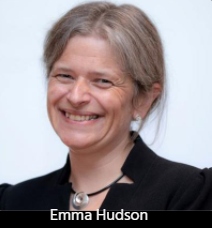 ReCollect (Efficient Manufacturing of Recyclable Composite Laminates for Electrical Goods) was a 30-month project funded by the Innovate UK SMART Grant scheme and led by Jiva Materials, partnered with Coventive Composites. The ReCollect project aims to reduce the impact of the e-waste stream using naturally derived products, biodegradable and non-toxic. 
Proposed as an alternative way of managing end-of-life circuit boards, the project is focused on removing glass fibre and epoxy resin from the supply chain by the use of a novel recyclable laminate technology known as "Soluboard," based on woven natural fibre reinforcement and a polymer soluble in hot water. At end-of-life, this material can be recycled simply by immersing it in near-boiling water, causing the polymer to dissolve, enabling the fibre reinforcement to be easily separated for reprocessing or composting, and the electronic components and circuitry to be recovered intact. 
The primary objective was to demonstrate the feasibility of producing a PCB substrate in high volumes with performance comparable with CEM-1 and FR-4 within the UK. The secondary objective was to ensure that this substrate was compatible with existing aqueous etching and plating processes used in PCB fabrication. ICT had provided dissemination and industry feedback. The project has now ended and Jack Herring, managing director of Jiva Materials, gave a meaningful summary of what had been achieved. 
Herring described the initial target market as commodity PCBs in domestic equipment, waste from which constituted 32% of WEEE. Products included PC peripherals, power circuits, and LED lighting. He reminded the audience that the WEEE directive placed the responsibility for waste recovery on the manufacturer of the product, and that Soluboard PCBs could be removed for recycling from products recovered through WEEE take-back schemes.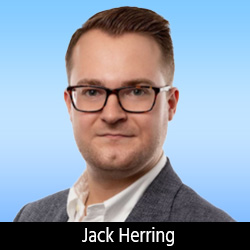 Considering carbon savings, he stated that the carbon footprint of one square metre of Soluboard is equivalent to 7.1 kg of CO2, compared with 17.7 kg for a similar square metre of  FR-4, representing a 60% reduction. And the plastic saving of Soluboard compared with FR-4 is 620 grams per square metre. A selling price equivalent to that of FR-4 can be achieved, and the material can be supplied in the form of a copper-clad laminate for PCB fabrication or an unclad laminate for printed electronics applications.
It had been demonstrated that Soluboard is compatible with industry-standard wet processes for PCB fabrication. It is straightforwardly drilled and routed, and PCB assemblies can be successfully soldered with low-temperature alloys. Herring showed examples of boards for power supply units produced by print-and-etch technology, with thermally cured solder resist. A further example was boards for LED lighting, engineered to achieve the required reflectivity levels. In a printed electronics context, unclad Soluboard has been used to produce boards for Arduino microcontrollers using industry-standard functional silver inks. 
Preliminary technical data sheets had been prepared with a comprehensive listing of mechanical and electrical properties. The material has a flammability rating equivalent to UL94V-0, and is expected to be formally recognised shortly.
Looking Ahead
Herring discussed future plans. The original target market was commodity PCBs—single- and double-sided without plated through-holes—and this technology level had been reached within the Innovate-funded ReCollect project. Moving forward, it is intended to address multilayer applications. One exciting prospect is Dell Technologies' Concept Luna, in which Dell is exploring ways of reducing the carbon footprint of its products to make them re-usable and repairable before finally recycling materials and components. Dell has shown definite interest in "a new bio-based printed circuit board made with flax fiber in the base and water-soluble polymer as the glue," Herring said, and Jiva is looking forward to becoming a collaborator in the project.
In terms of substrate development, the first version of Soluboard had a relatively coarse-weave jute-fabric reinforcement. A finer-weave fabric enabled improved electrical properties and would form the basis of a second-generation laminate. The solubility of the resin component clearly presented some obstacles to be overcome when aqueous plated through-hole chemistries were encountered, and this was a further area of development to be tackled once more funding was secured. Another topic of interest was in-mould electronics, where the thermoplastic properties of Soluboard make it an appropriate choice, and efficient recycling equipment to process Soluboard recovered from take-back schemes will be developed. 
A Systematic Approach to Regulations
Continuing on a theme of chemical conscientiousness and the exciting world of legislation, we were reminded by Colin Martin, senior partner at ParaChem Consulting Chemists, of our statutory responsibilities under the REACH (registration, evaluation, authorisation and restriction of chemicals) regulations. 
REACH was formed in 2007 as a European chemicals' regulation aimed at improving the protection of human health and the environment by identification of the intrinsic properties of chemical substances. The UK formally left the EU on 31 January 2020 ("BREXIT"), so the EU REACH regulations were no longer legally binding. They were replaced by UK REACH, a new statutory requirement to disclose information about the composition of manufactured "articles," and disclosure requests would still travel up the supply chain from any EU companies.
The UK government department responsible for REACH is the Department for Environment Food and Rural Affairs (DEFRA), which carried out a survey to establish the status of UK industry with regard to REACH compliance. It concluded that there was little understanding by manufacturers of REACH and its consequent obligations. Most of industry was not aware of the regulations or their implications, even though it was actually a criminal offence not to comply with disclosure duties. Having just published the results of their survey, DEFRA is now taking an active stance on REACH, and its regulations will be enforced.
What happens next? Martin set out to disentangle the complexities of the procedures and present a systematic approach to compliance. He emphasised that, although this will involve a commitment of resources, it need not be overwhelming if the exercise is tackled methodically. It is necessary to compile a database providing data on "substances of very high concern," (SVHC) in manufactured articles. The database will need to include inventories of all manufacturing consumables and all manufactured or bought-in items, with SVHCs identified and their mass percentages calculated. The minimum information required to provide to the consumer is the name of the SVHC, and this needs to be provided within 45 days. Specialist proprietary software is available to help in managing the database. 
Martin gave an example listing of all consumables and their compositions, and then looked specifically at the individual components of a particular product, with the composition of a fictitious proprietary solder mask used for illustration. The concentration of each of these consumables in the product was determined. Similarly, his inventory of articles listed all the ingredients used in the manufacture of each article and their mass percentages.
Once all of this data-gathering had been completed, it provided a resource from which five categories of formal report could be prepared: UK SVHCs at concentrations greater than 0.1% contained in individual articles, similar for EU SVHCs, customer reports of UK SVHCs contained in articles, similar for EU SVHCs, and a European Chemicals Agency report if more than 1,000 Kg of any SVHC was being processed in a year. 
As one who had enjoyed a career coming to terms with the technicalities of actually manufacturing printed circuit boards, I was reminded that today's statutory paperwork obligations extend far beyond routine production and quality assurance documentation. 
---
Suggested Items
11/30/2023 | AIM
AIM Solder, a leading global manufacturer of solder assembly materials for the electronics industry, is pleased to announce its new NC259FPA Ultrafine No Clean Solder Paste, which it revealed recently during the Productronica Germany trade show.
11/27/2023 | Real Time with...productronica
Koh Young's Harald Eppinger talks about the company's technology for the semiconductor and advanced packaging market and how they address the challenges introduced by reflective components and micro solder deposits.
11/27/2023 | HyRel
HyRel Technologies, a global provider of quick turn semiconductor modification solutions, announces the achievement of International Traffic in Arms Regulations (ITAR) registration.
11/24/2023 | Mek (Marantz Electronics)
Mek (Marantz Electronics), a leader in Automated Optical Inspection (AOI) solutions, used last weeks' Productronica show in Munich to proudly introduce the SpectorBOX X series, a modular full 3D AOI system for THT solder joints and THT components.
11/21/2023 | Pete Starkey, I-Connect007
Productronica 2023 played host to the IPC World Hand Soldering Competition, bringing talented regional solder champions from all over the globe to compete for the title of World Champion. Each competitor was given sixty minutes to assemble a complex printed circuit board with their performance judged in accordance with IPC-A-610 Class 3 criteria. Each competitor's efforts were rated on the merits of the results achieved, scored on the quality of the assembly process, the electrical functionality of the assembly and the speed at which the assembly was produced.