The Double-edged Sword of CMMC 2.0
June 6, 2022 | Divyash Patel, MX2 Technology
Estimated reading time: 2 minutes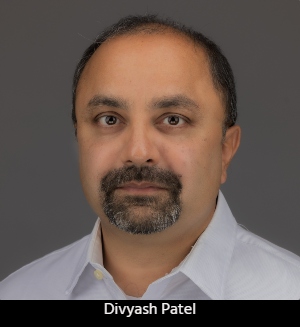 For the past few years, those whose SMT provider organizations supply or contract with the U.S. Department of Defense (DoD) have been hearing about—or even gearing up for—implementation of the Cybersecurity Maturity Model Certification (CMMC) program. By this, I mean that you were gearing up for CMMC 1.0. Today, we have CMMC 2.0, and there are several changes in the new version that impact both the standards for compliance and how you certify that compliance—especially if you run a small business. 
Small businesses are the backbone of the defense industrial base (DIB), just as they are for the entire economy. As both patriots and businesspeople, I'm sure most contractors serving the DoD support the goals of the CMMC program: ensuring the security of sensitive data up and down the supply chain. I'm also certain that the CMMC 1.0 rules, which went into effect in November 2020, caused more than a little stress and anxiety for smaller contractors. Why? Because CMMC 1.0 required contractors to undergo an examination by a Certified Third-Party Assessment Organization (C3PAO) to become certified. 
When it became clear that the burden CMMC 1.0 placed on small contractors was significant enough to potentially force some out of the DIB, the DoD hit pause on the CMMC program. In fact, the official in charge of the CMMC's implementation came out and said one of the main goals of revising the program was to decrease the cost burden on small businesses. As a result, the DoD scrapped CMMC 1.0 and announced CMMC 2.0 in November 2021. The full 2.0 framework is expected to be released sometime next year.
But don't make the mistake of thinking the government will kick the CMMC can down the road once again when 2023 rolls around. I fully expect CMMC 2.0 to come online when the rules are final. 
At a high level, the two major changes that will likely affect you are the new tiers of security and the shift to annual self-attestation of compliance.
The original CMMC defined five levels of security. CMMC 2.0 has three:
Foundational 
Advanced 
Expert  
For most of you, the newly collapsed levels won't change the practical compliance requirements. This is good news. Most contracts will fall into Level 1, so any work you have done to this point to achieve Level 1 compliance under CMMC 1.0 has not been wasted. The new framework relies on the same 17 baseline security controls used in the prior version—more on those controls in a moment. 
The key distinction between Level 1 and Level 2 under CMMC 2.0 has to do with the type of information you handle. Level 1 focuses on securing federal contract information (FCI), for which there are no national security concerns. The bar for Level 1 is not set very high— it is essentially developing and maintaining good baseline cybersecurity policies and procedures. In my view, this is something any company should do; it's just a good business practice. 
To read this entire article, which appeared in the June 2022 issue of SMT007 Magazine, click here.
---
Suggested Items
10/02/2023 | PRNewswire
Sasken Technologies, a global leader in cutting-edge technology solutions, is excited to announce a collaboration with Qualcomm Technologies, Inc., a pioneer in wireless technologies, through the Qualcomm® IoT Accelerator Program.
09/28/2023 | KYZEN'
KYZEN, the global leader in innovative environmentally friendly cleaning chemistries, is proud to announce that it is sponsoring the Women's Leadership Program Connection Reception to be held at SMTA International.
09/28/2023 | UK Space Agency
The National Space Innovation Programme (NSIP) will support high-risk, high-reward projects designed by British organisations with the potential to accelerate the development of new space technologies, satellite applications, and services.
09/27/2023 | HyRel
HyRel Technologies, a global provider of quick turn semiconductor modification solutions, is proud to announce that Brian Watson, the company's Founder and President, will be a featured presenter at SMTA International. The event is scheduled to take place on Tuesday, October 10.
09/25/2023 | Intel
The U.S. semiconductor industry is facing a troubling workforce gap nationwide, highlighted in a recent report by the Semiconductor Industry Association (SIA).