PCB Technologies' Subsidiary iNPACK to Exhibit at IMS Show
June 14, 2022 | Andy Shaughnessy, I-Connect007
Estimated reading time: Less than a minute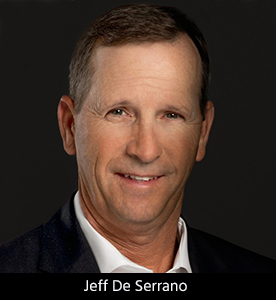 Jeff De Serrano, president of PCB Technologies USA, discusses the launch of their new company, iNPACK, which focuses on high-tech substrate technologies, microelectronics assembly, and electronics packaging. He details his plans to continue expanding iNPACK over the next year and to meet with customers and exhibit at the International Microwave Symposium Show in Denver June 19-24. 
To download the audio (mp3) file. click here.
---
Suggested Items
12/07/2023 | Siemens
Siemens Digital Industries Software announces availability of a new process design kit (PDK) from Samsung Foundry that helps mutual customers boost the reliability, quality and robustness of their next-generation integrated circuit (IC) designs manufactured using the foundry's latest processes.
12/05/2023 | PRNewswire
Samsung Foundry certified Ansys' RaptorX on-chip electromagnetic (EM) solution for analyzing high-speed products manufactured with Samsung's 8nm (nanometer) LN08LPP Low Power Plus silicon process.
12/04/2023 | EMA Design Automation
EMA Design Automation, the world's premier EDA VAR, is spinning off their IP, content, and services group as a new company named Accelerated Designs, LLC with a focus on CAD agnostic solutions.
12/01/2023 | Real Time with...productronica
Peter Brandt gives Pete Starkey a tour of atg's latest addition to the a9 line of equipment, the a9a tester for routed boards up to 25 x 21 inches in size. Small and medium size customers requiring small quantity flexibility, or advance technology testing, are atg's target customers for the a9a.
12/01/2023 | Epec Engineering Technologies
Precision Technology, Inc. (PTI) and Epec Engineered Technologies shared that they have joined together to give customers a greater range of high-quality printed circuit boards and other electronic products.