I-Connect007 Editor's Choice: Five Must-Reads for the Week
July 8, 2022 | Nolan Johnson, I-Connect007
Estimated reading time: 2 minutes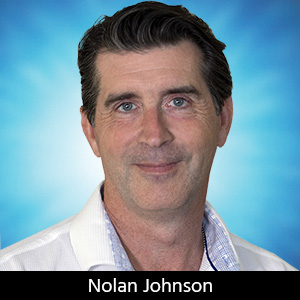 In more than one conversation while discussing the industry this week, the themes have included industry turmoil, lots of business opportunities, and the urgent need to build out to meet changing demands. In fact, our July issue of PCB007 Magazine, which publishes later this month, will focus on these very topics. It's definitely one not to be missed!
These themes also emerged in this week's top five news items as well. Top stories include an acquisition in the soldering machinery space, sales and service expansion in Mexico, industry data from SIA on semiconductor global sales data, and strong financial numbers from two China-based manufacturers.
Now, with the U.S. Congress putting its focus on the PCB industry, things could really heat up. It's going to be an interesting year.
Boyd Acquires Sensata's Thermal Test and Controls Business 
Published July 5
Boyd, a world-leading innovator of technologies in engineered materials and thermal management, announced it acquired Sensata's Thermal Test and Controls Business. The Sensata business it acquired specializes in the design and manufacturing of advanced thermal control systems, adapters, and sockets critical to the thermal test process for high-end logic and memory semiconductors. Boyd designs and manufactures complex thermal solutions for high-performance semiconductors, which makes this news important to our industry as well.
Pillarhouse International Expanding Mexico Sales & Service Support Capabilities 
Published July 5
Expanding their sales and technical support capabilities in Mexico, Pillarhouse now has three service engineers—and three spare parts locations—available. Pillarhouse International produces production soldering systems, including selective soldering machinery. All eyes are on Mexico right now, and for good reason. IPC recently hired a director of operations, which is detailed in a column by Dave Hernandez, published today.
Global Semiconductor Sales Increase 18.0% Year-to-Year, 1.8% Month-to-Month in May 
Published July 6
John Neuffer, SIA president and CEO, says "Continuing high demand for semiconductors will necessitate more chip research, design, and manufacturing in the years ahead. We urge leaders in Washington to swiftly enact bipartisan innovation and competitiveness legislation that ensures a large share of this chip production and innovation occurs on U.S. soil. The clock is ticking." More and more CEOs are joining in the chorus of pressure on Washington for attention on the critical infrastructure of the electronics supply chain. When a major organization like SIA speaks up, Washington leaders better take notice.
Nan Ya PCB 1H22 Revenue up 27% 
Published July 6
"Total sales for the first half of the year reached NT$29.7 billion ($994.9 million), up by 27.45% compared with the same period last year. For the second quarter, Nan Ya registered sales of NT$15.18 billion ($507.9 million), up by 21.6% year-on-year." Flex and rigid-flex don't always get front-page news, but several companies are quietly going about their business and it's making a difference.
Zhen Ding 1H22 Revenue Up 20% YoY 
Published July 7
For the first half of the year, the company reached total sales of NT$68.45 billion ($2.3 billion), an increase of 20% compared with the same period last year. For the second quarter, the company posted sales of NT$34.5 billion ($1.16 billion), up by around 2% sequentially and by 16% YoY. I bring up this company, which also produces flexible circuits. This part of the industry is making huge strides and it shows.
---
Suggested Items
09/20/2023 | I-Connect007 Editorial Team
Panasonic's Darren Hitchcock spoke with the I-Connect007 Editorial Team on the complexities of moving toward ultra HDI manufacturing. As we learn in this conversation, the number of shifting constraints relative to traditional PCB fabrication is quite large and can sometimes conflict with each other.
09/19/2023 | Anaya Vardya -- Column: Standard of Excellence
In my last column, I discussed cutting-edge innovations in printed circuit board technology, focusing on innovative trends in ultra HDI, embedded passives and components, green PCBs, and advanced substrate materials. This month, I'm following up with the products these new PCB technologies are destined for. Why do we need all these new technologies?
09/18/2023 | ViTrox
ViTrox, which aims to be the world's most trusted technology company, is excited to announce that our trusted Sales Channel Partner (SCP) in Mexico, SMTo Engineering, S.A. de C.V., will be participating in SMTA Guadalajara Expo & Tech Forum. They will be exhibiting in Booth #911 from the 25th  to the 26th of October 2023,  at the Expo Guadalajara in Jalisco, Mexico.
09/18/2023 | Intel
Intel announced one of the industry's first glass substrates for next-generation advanced packaging, planned for the latter part of this decade.
09/18/2023 | Aidan Salvi -- Column: Facing the Future
I have been in and around circuit boards most of my life. I started 20 years ago in my family's PCB shop, leaving after a couple of years to start my own software company. About a year ago, I returned to the family business, and the first thing I noticed was that nothing had really changed. We were doing the same things in the same way as the day I left. After talking to several experts in the industry, I realized it was worse than that: The manufacturing of PCBs had not changed in 70 years.