FLEX Conference 2022: If You Build It, We Will Buy It
July 13, 2022 | Nolan Johnson, I-Connect007
Estimated reading time: 1 minute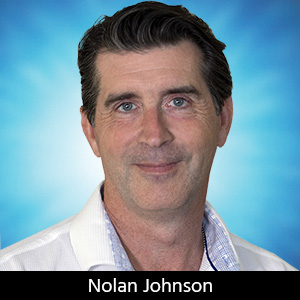 Key presentations from companies like Boeing highlight FLEX Conference and Exhibition 2022, held in concert with the annual SEMICON West show this week in San Francisco's Moscone Center.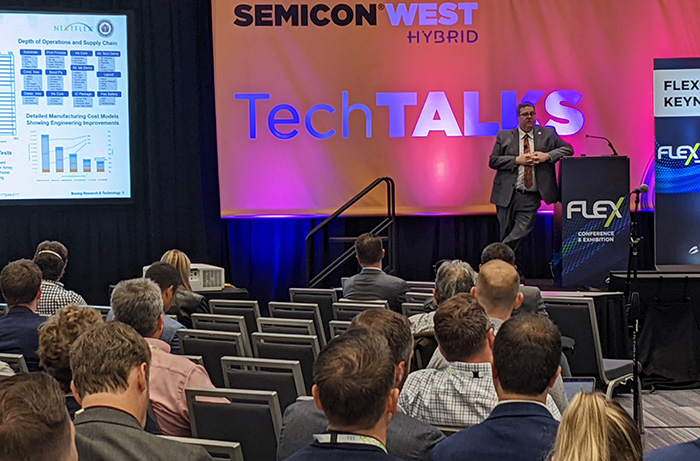 SEMICON West claims to be "North America's premier microelectronics exhibition and conference," uniting players across the entire electronics manufacturing and design supply chain.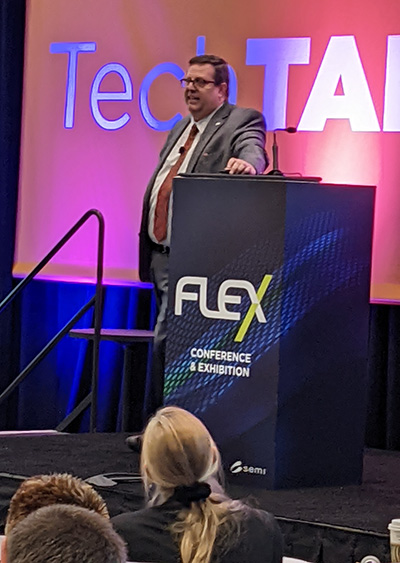 The FLEX Conference, tucked into an alcove near the front entrance to SEMICON, boasts about 25 vendors and three presentations areas for papers and tech talks. This compact arrangement feels just about right within the expanse of SEMICON.
The aim of the FLEX Conference is to feature the latest advances in flexible and printed electronics, including applications that deepen interactions between users and their surroundings, including innovations emerging from public-private partnerships.
Now, those R&D efforts are just beginning to roll out. While the series of keynotes on Tuesday offered plenty calls to action, the most compelling was by John D. Williams, a Technical Fellow at Boeing, whose presentation was titled "Multilayer Flexible Electronic Devices for IoT and RF Applications."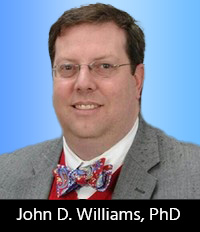 He outlined several flex designs and capabilities that Boeing R&D has developed and turned into replicable processes required for the flexible electronics Boeing aircraft need—and for which Boeing is looking for manufacturers to take on that work. To me, the message from Boeing is: If you build this, we will buy it.
In addition to the wide range of exhibitors and conference presentation, the FLEX Conference also includes university level research and presentations, providing academic R&D room to showcase their work as well. Presenters aim to speak about materials, application, and market outlook of flexible electronics. 
If this show proves anything, it's that while printed electronics has been working quietly in the background, I expect to see some major strides occurring over the next couple of years.
---
Suggested Items
11/30/2023 | BUSINESS WIRE
Nordson Electronics Solutions, a global leader in electronics manufacturing technologies, is pleased to announce the release of the new ASYMTEK Select Coat® SL-1040 conformal coating system.
11/29/2023 | TT Electronics
TT Electronics, a global provider of custom power solutions and engineered technologies, has announced that its Power and Control business has officially opened its new state-of-the-art research, development and manufacturing facility.
11/27/2023 | IPC
IPC welcomes the actions outlined today by the U.S. Government "to strengthen supply chains critical to America's economic and national security."
11/27/2023 | GOEPEL Electronics
The US branch of GÖPEL electronic is proud to announce the addition of David Kalaidjian as the new National Sales Development Manager.
11/27/2023 | Wurth Elektronik
HyPerStripes project partners will create a technology platform including manufacturing techniques for roll-to-roll (R2R) processing as well as the integration of electronic components onto very long ("endless"), flexible and stretchable printed circuit boards.