I-Connect007 Editor's Choice: Five Must-Reads for the Week
July 15, 2022 | Andy Shaughnessy, Design007 Magazine
Estimated reading time: 3 minutes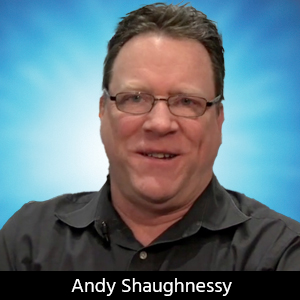 I'm getting a lot of out-of-office replies. Are you all on the beach now? It's 91 degrees every day here in Atlanta lately, but each afternoon it rains like we're in a horror movie, and that drops the temperature down to the subtropical arena. Still, I'll take heat over freezing any day.
Things are heating up in our industry too, as we see from my top five choices this week. First-quarter electronic design revenue is up year-on-year, but PCB revenue barely moved the needle YOY. Editor Nolan Johnson spent the week at SEMICON West and the FLEX Conference, and he brings us a review of these conferences, co-located at the Moscone Center in San Francisco. As he notes, printed electronic circuits are beginning to gain a foothold in the market. 
Cadence Design Systems has invested in data center design, and IPC is lobbying Congress to help strengthen our supply chain. Finally, we have some "common sense" from Dan Beaulieu. In this column, he discusses companies that try to be all things to all customers, taking on projects far outside their "sweet spot." 
Stay cool! 
FLEX Conference 2022: If You Build It, We Will Buy It
Published July 13
Our colleague Nolan Johnson has been covering the FLEX Conference and SEMICON West in San Francisco this week, and visiting manufacturers as well. As he points out in this article, much of the FLEX Conference focused on printed electronic circuits. PEC have been making big advances lately, often behind the scenes. This is a segment to watch, as OEMs drive most of the innovation here—not the fabricators.
IPC: Over 100 Industry Executives Urge U.S. Congress to Strengthen Electronics Supply Chain
Published July 14
The supply chain has been in a jam for a while now. Remember how lead times were getting long pre-COVID? IPC has been pushing Washington to take action, and it seems that politicians may be starting to listen. That's one silver lining to the whole supply chain problem: Washington is finally becoming aware of the critical role that U.S. electronics manufacturers play in our economy, as well as our ability to equip our warfighters. Check it out.
Cadence to Acquire Future Facilities, A Pioneer in Data Center Digital Twins
Published July 12
Data centers are front and center now. Over the past few years, we've pointed out the importance of data and—more importantly—data management. Cadence Design Systems has acquired Future Facilities, a company that creates software for data center design. The company's software utilizes 3D digital twins and augments Cadence's Celsius Thermal Solver. You can expect other EDA companies to invest in data center technology in the near future. 
Electronic System Design Industry Logs 12.1% YoY Revenue Growth in Q1 2022
Published July 12
It's kind of a mixed bag here. Electronic design revenue in Q1 is up 12.1% year-on-year, but PCB is a laggard here, clocking in at only 1.4%. Semiconductor IP is the engine pulling that particular train. And last year we were digging out from the pandemic, so I wouldn't worry too much about PCB at this point. I bet your company is having a pretty good year. Am I right?
It's Only Common Sense: Big Macs and PCBs—Do What You Do Well
Published July 11
I've never understood why some companies try to please everyone. It's just not possible. I get it; you want to keep revenue coming in. But some PCB manufacturers take on jobs that are far outside their core competency, just to keep the lights on. Dan Beaulieu sticks a fork in this turkey of an idea. As Dan says, do what you do well.
---
Suggested Items
12/01/2023 | Cadence Design Systems, Inc.
Cadence Design Systems, Inc. announced that Samsung Foundry successfully taped out a 5G networking SoC design on the Samsung 5LPE technology using the Cadence® Quantus™ Extraction Solution and Tempus™ Timing Solution.
11/30/2023 | Chris Young, Young Engineering Services
There are many ways, dozens to be sure, and most likely many more, to streamline a PCB design. My goal here is to pick a single-digit number of rules to abide by, that can be reasonably adhered to, and provide some bang for the buck. These rules are meant to reduce design scope creep, avoid PCB respins, and improve production yields.
11/30/2023 | Hirose
Hirose has expanded its low-profile DF51K wire-to-board connector series to include a surface mount technology (SMT) version. Compatible with automated assembly processes, including pick-and-place machines, the DF51K SMT Series simplifies the assembly process and saves significant manufacturing time and cost. 
11/29/2023 | Siemens
Siemens Digital Industries Software set the benchmark for innovation in the field of engineering simulation with the launch of two groundbreaking solutions - HEEDS™ AI Simulation Predictor software and Simcenter™ Reduced Order Modeling software.
11/30/2023 | Tim Haag -- Column: Tim's Takeaways
I am, at heart, a die-hard "Star Trek" fan. When I was a kid, I was all about phasers, warp drive, and cool stuff like that. However, these days, I tend to put a higher value on production and storytelling. But like any fan (I'm avoiding "Trekkie" because, frankly, it's kind of embarrassing), I have certain moments from the hundreds (if not thousands) of hours filmed for the various TV shows and movies that are among my favorites. One of those moments is in "Star Trek III, The Search for Spock," when our heroes steal the Starship Enterprise from space dock.