Books

Featured Books

smt007 Magazine

Latest Issues

Current Issue

Economic Headwinds

This issue takes stock of the current economic outlook and how companies are using current conditions to move themselves through technological evolutions, workforce shifts, and financial changes. Even with these headwinds, there's forward progress to be made.

Attracting New Talent

To get different results in staffing, you must change how you define, promote and recruit your job opportunities. How do you become magnetic to high-quality early-career candidates?

Test and Inspection

Test and inspection methods are undergoing rapid change. In this issue, we consider the influence of AOI, AI, and human eyes. How exactly are these pieces of the puzzle changing the role of test and inspection?

Columns

Latest Columns

||| MENU
Dymax SpeedMask: Process Automation Shortens Throughput Times and Reduces Costs
July 25, 2022 | Dymax
Estimated reading time: 2 minutes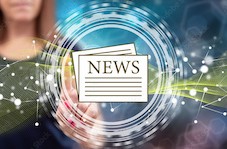 Dymax has helped MTU Aero Engines, Germany's leading engine manufacturer in Munich, to successfully use Dymax SpeedMask® temporary maskants for its engine components. While in the past special areas of the components still had to be masked off manually to partially prepare them for e.g., thermal or abrasive surface treatments, now fully automatic dispensers apply the light-curing material to the component in the shortest possible time with high precision.
Surface treatment, for example thermal spraying, is a key manufacturing process used on aero engine parts. In this process, certain surfaces must be temporarily masked with millimeter precision to protect them from inadvertent treatment during the process. For a long time, maskants were manually applied by affixing adhesive tapes, silicone rings, masks, or metal covers, all of which required a great deal of time and care. Growing product demand and increasingly complex shapes made it challenging for MTU to provide a precise and cost-effective temporary protection for sensitive component surfaces. When Thomas Kaltenecker, production planner at MTU Aero Engines, became acquainted with Dymax's light-curable maskants, he was certain the material would reduce challenges and improve the overall process. Dymax SpeedMask® maskants are easy to apply even to the most complex shapes and geometries and offer excellent properties to withstand high temperatures during finishing processes. Moreover, Dymax maskants can be seamlessly integrated into automated dispense and curing systems – in other words, exactly what MTU was looking for.
Programmable robotic arms, together with the Dymax SpeedMask®, perform this difficult task with ease. With various dispensers, the gel-like material is applied fully automatic with high precision to the surface or even sprayed to cover a larger area of the component. A brief exposure to UV light at the proper intensity and wavelength ensures that the material cures within seconds. The masking can be removed just as quickly after going through the various surface treatments without leaving any residue. This not only saves manufacturing time and production costs, but also has a positive effect on the sustainability of the process, as the error rate is reduced to nearly zero tolerance levels.
Thomas Kaltenecker enthusiastically stated, "Several hundred components in our portfolio undergo various surface treatment processes during their production, such as thermal coating, shot peening, electroplating, etc. The respective Dymax SpeedMask® masking processes can be adapted quickly and easily for this, resulting in significant time savings in our production process." 
Virginia Hogan, Senior Global Business Development Manager at Dymax, added, "We are delighted that Dymax was able to support a total solution for MTU Aero Engines. Our application engineers, system integration, and internal sales teams worked together to not only provide a great maskant but deliver a fully automated dispense and curing machine. We are happy to continue to support MTU in making them more capable and their process more efficient."
---
Suggested Items
11/30/2023 |
The goal of the collaboration is to promote the standardization of post-quantum cryptography.
11/30/2023 | BUSINESS WIRE
Nordson Electronics Solutions, a global leader in electronics manufacturing technologies, is pleased to announce the release of the new ASYMTEK Select Coat® SL-1040 conformal coating system.
11/30/2023 | Tom Kastner -- Column: Punching Out!
For sellers, the whole process is relatively simple: They may say it's not just about the money, but in truth, it is. Sellers also want a quick process, most of their money upfront, and a reasonable expectation that any deferred compensation will actually be paid. They're usually concerned that the buyer will take good care of their employees, customers, suppliers, and other stakeholders, and that the seller's responsibilities after closing, if any, be acceptable. But what do buyers expect? A lot.
11/30/2023 | Tim Haag -- Column: Tim's Takeaways
I am, at heart, a die-hard "Star Trek" fan. When I was a kid, I was all about phasers, warp drive, and cool stuff like that. However, these days, I tend to put a higher value on production and storytelling. But like any fan (I'm avoiding "Trekkie" because, frankly, it's kind of embarrassing), I have certain moments from the hundreds (if not thousands) of hours filmed for the various TV shows and movies that are among my favorites. One of those moments is in "Star Trek III, The Search for Spock," when our heroes steal the Starship Enterprise from space dock.
11/27/2023 | Andrew Kelley, XACTPCB LTD
While previous industrial revolutions have introduced factories, mass production, and computer-controlled systems, the advent of Industry 4.0 and the concept of the Smart factory have ushered in a new era in PCB manufacturing. For the PCB industry it is a very ambitious and aspirational objective to evolve from disconnected processes to an integrated system with automated data capture, real-time data analysis, process visualization, autonomous control, and self-correcting processes.