IPC Acquires Media Company I-Connect007, Strengthening Relationship to Drive Growth and Innovation in the Electronics Industry
July 28, 2022 | I-Connect007 Editorial Team
Estimated reading time: 1 minute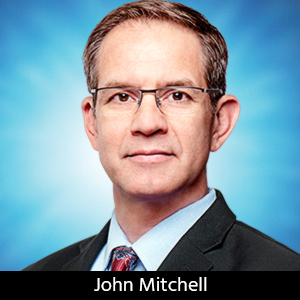 IPC, a global electronics manufacturing industry association, has acquired media company I-Connect007, a global source for news and original content serving the printed circuit design, fabrication and assembly/EMS markets.
"Acquiring I-Connect007 supports and advances our mission at IPC, which is to help the entire electronics manufacturing supply chain build electronics better," said Dr. John W. Mitchell, IPC president and CEO. "I-Connect007's talent, industry knowledge and wealth of publishing experience enhances IPC's support of the electronics industry. We're thrilled to take our long-lasting relationship with I-Connect007 to the next level and are committed to helping I-Connect007 further grow their readership globally and reach a wider audience."
IPC and I-Connect007 have successfully worked together for nearly 20 years. Through this new partnership, I-Connect007 will maintain its journalistic independence while becoming a subsidiary of IPC. The media company's monthly branded magazines, daily and weekly newsletters, books, special editions and exclusive event coverage will continue to ensure the delivery of timely, need-to-know industry news and information along with in-depth original content.  
"IPC shares our steadfast commitment to advancing the industry by delivering the information industry professionals need to drive the growth of the electronics market," said Barry Matties, co-founder of I-Connect007. "I, along with I-Connect007 staff, am excited to join the IPC team. I will continue to oversee editorial direction to ensure readers and advertisers enjoy the same great value we've provided for more than 20 years."  
"The combination of IPC and I-Connect007 paves the way for growth globally and continued investments in new products and services to better serve the electronics industry and provide more value for IPC members," added Dr. Mitchell.
For the latest industry news and original content from I-Connect007, visit I-Connect007.com. For more information about IPC, visit www.IPC.org.
---
Suggested Items
11/30/2023 | BUSINESS WIRE
Nordson Electronics Solutions, a global leader in electronics manufacturing technologies, is pleased to announce the release of the new ASYMTEK Select Coat® SL-1040 conformal coating system.
11/29/2023 | TT Electronics
TT Electronics, a global provider of custom power solutions and engineered technologies, has announced that its Power and Control business has officially opened its new state-of-the-art research, development and manufacturing facility.
11/27/2023 | IPC
IPC welcomes the actions outlined today by the U.S. Government "to strengthen supply chains critical to America's economic and national security."
11/27/2023 | GOEPEL Electronics
The US branch of GÖPEL electronic is proud to announce the addition of David Kalaidjian as the new National Sales Development Manager.
11/27/2023 | Wurth Elektronik
HyPerStripes project partners will create a technology platform including manufacturing techniques for roll-to-roll (R2R) processing as well as the integration of electronic components onto very long ("endless"), flexible and stretchable printed circuit boards.