IPC Acquires Media Company I-Connect007, Strengthening Relationship to Drive Growth and Innovation in the Electronics Industry
July 28, 2022 | I-Connect007 Editorial Team
Estimated reading time: 1 minute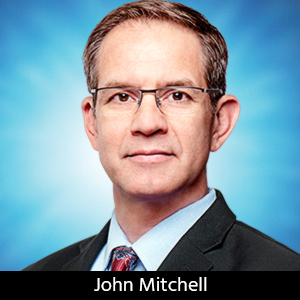 IPC, a global electronics manufacturing industry association, has acquired media company I-Connect007, a global source for news and original content serving the printed circuit design, fabrication and assembly/EMS markets.
"Acquiring I-Connect007 supports and advances our mission at IPC, which is to help the entire electronics manufacturing supply chain build electronics better," said Dr. John W. Mitchell, IPC president and CEO. "I-Connect007's talent, industry knowledge and wealth of publishing experience enhances IPC's support of the electronics industry. We're thrilled to take our long-lasting relationship with I-Connect007 to the next level and are committed to helping I-Connect007 further grow their readership globally and reach a wider audience."
IPC and I-Connect007 have successfully worked together for nearly 20 years. Through this new partnership, I-Connect007 will maintain its journalistic independence while becoming a subsidiary of IPC. The media company's monthly branded magazines, daily and weekly newsletters, books, special editions and exclusive event coverage will continue to ensure the delivery of timely, need-to-know industry news and information along with in-depth original content.  
"IPC shares our steadfast commitment to advancing the industry by delivering the information industry professionals need to drive the growth of the electronics market," said Barry Matties, co-founder of I-Connect007. "I, along with I-Connect007 staff, am excited to join the IPC team. I will continue to oversee editorial direction to ensure readers and advertisers enjoy the same great value we've provided for more than 20 years."  
"The combination of IPC and I-Connect007 paves the way for growth globally and continued investments in new products and services to better serve the electronics industry and provide more value for IPC members," added Dr. Mitchell.
For the latest industry news and original content from I-Connect007, visit I-Connect007.com. For more information about IPC, visit www.IPC.org.
---
Suggested Items
09/28/2023 | IPC
IPC continues to collaborate with the electronics manufacturing industry to meet their current and future workforce training needs.
09/28/2023 | IPC
Though product demand weakened this month with Orders and Backlog Indexes slipping, overall electronics industry operations remain healthy per IPC's September 2023 Global Sentiment of the Electronics Supply Chain Report.
09/27/2023 | AT&S
AT&S is working on the EECONE (European ECOsystem for greeN Electronics) project to develop new technologies to make electronics production in Europe more sustainable.
09/27/2023 | iNEMI
Join iNEMI and ZESTRON in Shenzhen on October 13 for a full-day workshop on reliability requirements and challenges for automotive electronics and to share the latest information about standards development for this market segment.
09/26/2023 | SMTA
SMTA is pleased to announce Catherine Wong, Foothill College, has been selected as the recipient of the 2023 JoAnn Stromberg Student Leader Scholarship.