SMTA International 2022 Conference Program Finalized
August 9, 2022 | SMTA
Estimated reading time: 1 minute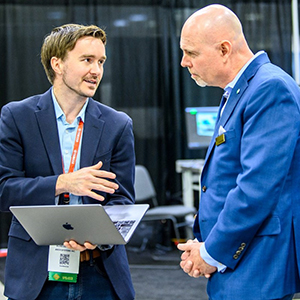 The SMTA announced that the technical program of their annual conference, SMTA International, is finalized and registration is now open. The event will be held October 31 - November 3, 2022 at the Minneapolis Convention Center in Minneapolis, MN, USA.
The four-day conference includes the latest electronics manufacturing research and technology from major manufacturers such as AMD, Cisco Systems, Collins Aerospace, Honeywell FM&T, IBM Corporation, Intel Corporation, John Deere Intelligent Solutions Group, L3Harris, Nokia Bell Labs, NXP Semiconductors, Raytheon Technologies, Robert Bosch GmbH, Safran Electronics, Sandia National Laboratories, several universities, and more.
Over 100 presentations are organized into the following technical tracks:
Advanced Packaging (APT)
High Performance and Reliability (HPR)
Interconnect Research and Reliability (IRR)
Low Temperature Solder (LTS)
Manufacturing Excellence (MFX)
Materials for Electronics (MAT)
Medical & Defense Symposium (MD)
Technical Innovations (TI)
Test and Inspection (INS)
The annual Women's Leadership Program is planned for Tuesday, November 1. This complimentary program features career development presentations and speed mentoring sessions, closing with a Connection Reception.
On November 2 and 3, the SMTA International Exposition will showcase equipment and materials from electronics manufacturing technology solutions providers. In addition to SMTAI, attendees to the expo will is one of six shows co-located with Medical Design & Manufacturing (MD&M) Minneapolis at the convention center. More than 500 exhibiting companies and over 4000 attendees are expected to participate across the six design and manufacturing shows combined, bringing together one of the largest audiences of engineering and manufacturing professionals in the Midwest.
Registration to attend the conference and expo is now available online at: https://smta.org/mpage/smtai-registration
For more information on SMTA International please contact Karlie Severinson: (smtai@smta.org) or +1-952-920-7682 or visit: https://smta.org/smtai/
---
Suggested Items
10/02/2023 | Indium Corporation
Indium Corporation Regional Product Manager Wisdom Qu will present at the iNEMI Workshop on Automotive Electronics on October 13, in Shenzhen, China.
09/29/2023 | Indium Corporation
Indium Corporation Regional Product Manager Wisdom Qu will present at the SMTA China South Technical Conference, held in conjunction with NEPCON Asia, on October 11 in Shenzhen, China.
09/28/2023 | Nolan Johnson, I-Connect007
The practical question around CHIPS Act development and electronics assembly is, "Will this change how we do business?" Indium Corporation's Dr. Andy Mackie sat down with Nolan Johnson to share what he sees as emerging answers to that question from his perspective as an expert in electronics assembly and packaging, and as a participant in standards development through IPC, JEDEC, and SEMI.
09/27/2023 | Nihon Superior Co. Ltd.
Nihon Superior Co. Ltd. is pleased to announce that Keith Sweatman, the company's Senior Technical Advisor, will deliver a presentation titled "A Path to Ductile Low-Temperature Solders for Mass Production of Electronic Assemblies" at the upcoming SMTA International conference and exposition.
09/27/2023 | Hentec Industries/RPS Automation
Hentec Industries/RPS Automation, a leading manufacturer of selective soldering, lead tinning and solderability test equipment, is pleased to announce that Kyocera International has finalized the purchase of a Hentec/RPS Odyssey 1325 robotic hot solder dip component lead tinning machine.