IPC Lauds Passage of 'CHIPS and Science' Act; Electronics Industry Calls for a Holistic Approach to Reviving Domestic Electronics Capabilities
August 9, 2022 | IPC
Estimated reading time: 2 minutes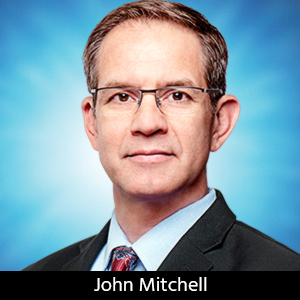 The following statement is issued by John Mitchell, IPC president and CEO, to comment on President Biden's signature today on the "CHIPS and Science Act" in Washington, D.C.:
"Electronics manufacturers are pleased that this bill has become law, and they welcome the added innovation and resiliency it will bring to the global electronics supply chain. Billions of people will benefit from faster, more secure access to the next-generation technologies that this bill will help to speed to market.
"We are especially pleased that the bill includes at least $2.5 billion for a new National Advanced Packaging Manufacturing Program, which is aimed at making the United States a world leader in the post-Moore's-Law only era of microelectronics. In the mid-1960s, Intel founder Gordon Moore predicted that the number of transistors that would fit into an integrated circuit would double about every two years, allowing the production of ever more powerful electronic products with greater cost efficiencies. Moore's Law held true for decades, but today, is dying, and designers are increasingly relying on advancements in the packaging of silicon chips into ever-smaller integrated devices to achieve the greater functionality and efficiencies that they previously realized through silicon scaling. Today, packaging is king, and this legislation will help position the United States as a leader in this crucial technology.  [Read more about advanced packaging in this IPC report.]   
"Most urgently, the United States needs to invest in the development and production of the most advanced integrated circuit (IC) substrates, i.e., circuit board surfaces, for which there are only nascent capabilities domestically. 
"Companies engaged in standing up packaging and IC substrate facilities will have opportunities to tap into U.S. Government funding for R&D, new facilities, and workforce training through the programs funded by this bill. IPC is urging federal officials to structure these initiatives to deliver benefits holistically across the electronics manufacturing industry. Increasing domestic chips production without bolstering related manufacturing capabilities will actually lengthen the semiconductor supply chain, as chips made in California or Ohio will still need to be sent to Taiwan, Japan, or South Korea for packaging and assembly into finished products.
"It's also important to keep in mind this is only one step in a long journey toward rebuilding the U.S. electronics manufacturing industry. The Executive Branch and Congress must continue to support – through long-term policy and funding – the larger ecosystem that sustains innovative, resilient, and secure electronics manufacturing."  
For more information, visit www.IPC.org.
---
Suggested Items
10/02/2023 | Gen3
Gen3, Global leader in SIR, CAF, Solderability, Ionic Contamination & process optimisation equipment, is pleased to announce the appointment of John Barraclough as the Head of Business Development.
10/02/2023 | KYZEN'
KYZEN, the global leader in innovative environmentally friendly cleaning chemistries, announced that Debbie Carboni, Global Product Line Manager - Electronics, will present as part of the Electric Vehicle (EV) panel during the IPC High Reliability Forum.
10/02/2023 | Mycronic AB
Mycronic AB has received the first order for upgrades of already installed display mask writers from gas laser to solid state laser from SK Electronics in Japan.
09/29/2023 | Dixon
Dixon wholly owned subsidiary- Padget Electronics Private Limited enters into an Agreement with Xiaomi to carry out manufacturing of smart phones and other related products for Xiaomi.
09/29/2023 | USPAE
In a major initiative to innovate how the Department of Defense (DoD) spurs commercial technology development, the U.S. Partnership for Assured Electronics (USPAE) and DoD launched a Defense Business Accelerator (DBX) to open doors for industrial base growth and stimulate private investment.