Elbit Systems Awarded Contracts to Upgrade Tanks for an International Customer
August 17, 2022 | PRNewswire
Estimated reading time: Less than a minute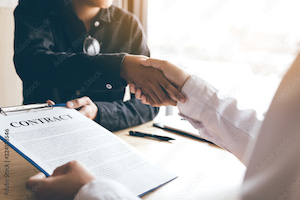 Elbit Systems Ltd. announced that it was awarded two contracts, in an aggregate amount valued at $240 million, to upgrade Main Battle Tanks (MBT) for an international customer. A $60 million contract will be delivered over a period of two years and a $180 million contract will be delivered over a period of four years.
Under the contracts, Elbit Systems will perform an upgrade of the MBTs and provide advanced electronics suites.
Bezhalel (Butzi) Machlis, President and CEO of Elbit Systems, commented: "There is a renewed interest from militaries looking to improve the operational capabilities of their armoured platforms. I believe that Elbit Systems is uniquely positioned to address the growing demand in this market due to our ability to provide comprehensive solutions."
---
Suggested Items
11/29/2023 | TrendForce
TrendForce's latest research indicates that despite a decrease in the CPI in Europe and the US this year, consumer budgets are still constrained due to the current high-interest-rate environment, and the real estate bubble in China has suppressed TV demand. Moreover, a significant increase in TV panel prices this year has led brands to scale down promotional events.
11/27/2023 | Jaltek
Jaltek Systems, a prominent UK contract electronics manufacturer with AS9100 and ISO 13485 accreditations and over 30 years of experience, joined hands with SG Automotive, a Slovenian Electronic Manufacturing Service (EMS) provider known for manufacturing printed circuit board assemblies (PCBA).
11/27/2023 | UK Space Agency
A European mission to explore life on Mars has been given a major boost after a UK firm was awarded more than £10 million to replace Russian components in the Rosalind Franklin Mars Rover, Space Minister Andrew Griffith announced.
11/21/2023 | Eltek
Eltek Ltd., a global manufacturer and supplier of technologically advanced solutions in the field of printed circuit boards (PCBs), announced its financial results for the quarter ended September 30, 2023.
11/20/2023 | Agfa-Gevaert
Excluding currency effects, the Agfa-Gevaert Group's revenue increased by 1.3% versus the third quarter of 2022, driven by the HealthCare IT division, ZIRFON membranes for green hydrogen production and the good performance of the ink product lines in the Digital Print & Chemicals division.