IPC Advanced Packaging Symposium to Draw Industry, Government Representatives
August 22, 2022 | Nolan Johnson, I-Connect007
Estimated reading time: 7 minutes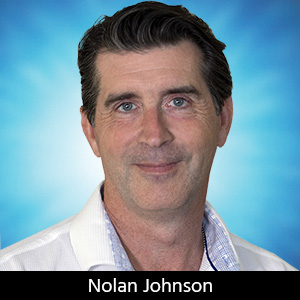 Nolan Johnson speaks with IPC's Chris Mitchell, vice president of global government relations, and Matt Kelly, chief technologist, about the inaugural IPC Advanced Packaging Symposium, scheduled for October 11-12, 2022 in Washington, DC. This two-day event is expected to bring together representatives of industry, academia, and government.
In this conversation, Mitchell and Kelly detail the symposium's objectives, presenters, and the value to both fabricators and assemblers in attending.
Audio Transcript
Nolan Johnson: Hi, Nolan Johnson here for I-Connect007. And I have the honor of speaking right now with Chris Mitchell, who is the vice president of global government relations at IPC, and Matt Kelly, chief technologist at IPC. Our topic of conversation is an upcoming symposium, the IPC Advanced Packaging Symposium to be held October 11th and 12th in Washington, D.C. Gentlemen, thanks for joining me to talk about this new program.
Chris Mitchell: Thanks for having us.
Johnson: What's the objective for this symposium?
Matt Kelly: What's really interesting as we watched the CHIPS Act unfold over the last, essentially over the last year is the lack of focus on IC substrates and assembly packaging of the final electronics. And that's really what the conference is all about, the symposium. We are deliberately looking at IC substrates in terms of what those challenges are for next-generation substrates and how these are actually packaged with these new technologies.
Johnson: Tell me what you know right now about the lineup.
Kelly: What's really striking to me is the demand and the excitement around these topics. We have a very strong agenda. You can look at it in terms of from a top-down structure. First of all, we're talking about the key topics at an aggregate level and drilling down from there. So, as we go through our first and second days, we eventually end up with conversations around electronic OEM producers, such as Intel, IBM, AMD, the final part number manufacturers of those components. But then we also get a defense as well as commercial view. We go through assembly technologies in terms of building the components and then drilling down even right into the material level with different material types, build-up additive materials, those types of things.
So, the companies are vast. We've got AGC Taconic. We've got AMKOR, AT&S, Averatek, Calumet. We've got speakers as well on the government side in Department of Commerce, Department of Defense. We've got NIST, Northrup Grumman, OKUNO, Sanmina, TTM, Schweizer, SEMCO, SkyWater, Western Digital. It's a very strong lineup.
The last thing I'll mention on this is if we look at who's attending, that was one of your questions earlier. This is meant for executives and top technical leadership. So pretty much everybody speaking is a subject matter expert in their field, either vice president, CTO, CEO category of the discussion.
Mitchell: Yeah, Matt, this is really an incredible lineup at an important time. That time being the transition from talking about how we fund the CHIPS Act to now implementing the CHIPS Act. And that's obviously going to drive a lot of dollars into the industry, a lot of investment. And so this is going to be a great opportunity for the industry to come together, real decision-makers within the industry to come together and to talk about what the technical and operational business challenges are as we seek to build a more robust ecosystem for advanced packaging in the United States.
To that end, as Matt alluded to, we have government speakers who will be participating as well. Because of the CHIPS Act, we're still in the process of finalizing all of the speakers we want to get from government. But we have already confirmed speakers from the Defense Department, as well as NIST, which is the agency that will be implementing the National Advanced Packaging Manufacturing Program for the U.S. government. And that program is targeted to receive $2.5 billion in its first fiscal year.
So again, some big decisions that these decision-makers are weighing here over the next year. And we're hoping that we'll get some good conversation around those issues.
Kelly: Chris, I just wanted to add that this is a European as well as North American focus.
Mitchell: Yeah, sure. So not only do we have European companies, leading European companies and companies from Asia that are participating in the event, but we're also bringing in European policymakers because just as we're having a conversation here in the United States around advanced packaging and a more robust semiconductor supply chain, the Europeans are as well. There's a European Chips Act that is still in development and finalization. And we want to make sure that the participants have a really, kind of good view into what is taking place there.
Johnson: Do you see this as a primarily IC-centric symposium, PCB or assembly-centric? How do you see the mix here with the subject matter?
Kelly: It's a mix of both. We are focused on IC substrates. That you could classify as an extension, from a North American perspective at least, when you look at high density, HDI, PCBs into the world of IC substrates, but also from the assembly packaging side where all of these inputs come together. So we're looking at both substrates and assembly packaging.
Johnson: Sounds like the Venn diagram for those three industries lineup so that this symposium's pretty much in the center.
Kelly: It does. And actually, that's IPC's approach on this is that with all the work that we're doing in different coalitions over the last many months and then just with our membership in general, we hear a very loud voice that says that there's a gap and that we need to be filling that gap. So our background of printed circuit board technologies that is well over 50 years old lends itself nicely to be getting into these more advanced IC substrate technologies. And likewise, on the assembly side, EMS and assembly technologies lend itself to expanding into the OSAT world or the actual electronic packaging assembly side of things.
Johnson: What should attendees expect to take back with them? What should they expect to learn from the symposium?
Mitchell: Number one, I think they'll get a much better understanding of how the CHIPS Act is beginning to be implemented, especially with respect to advanced packaging. And again, we're lining up the speakers from the federal side to make sure that they can give really good quality updates, understanding that there'll be much that still needs to be decided. At the same time, again, this is bringing in real decision-makers within industry who are trying to understand how do you build this ecosystem. And so not only will there be a good glimpse into what the technical challenges are but what the business challenges are as well. And hopefully, what will come out of this is an ongoing, broader conversation about how to build the industrial base in this area.
Kelly: Yeah. We really want the symposium to be execution focused. We want to punch through the top-level elements of what we know needs to be done both in North America and Europe, but now we want to get into the actual difficult details of how we can move forward. And that's really the essence of this symposium is to get the right people in the room so that we can go from that top-level challenge to the part maker all the way down to the material suppliers that can start to innovate.
We want to focus on the highest priority needs for IC substrates spanning the next three and even 10 years, so that's a near-term, midterm focus. We want people to walk away to identify key challenges that need to be overcome during these time periods. And as I mentioned, we want to move beyond that general issue awareness into actionable research, into development plans, design, material, manufacturing needs, and business operations to deliver a sustainable business model.
And that's really, I think really key we need to bring out as well is that this isn't just about getting money that's going to prop up an industry for a few years and take it and run. This is about determining what is needed to build a sustainable business landscape so if or when the injections of funds is over, then we are left with a healthy ecosystem behind. So, we want attendees to really walk away with actionable next steps and an expanded network to continue their development efforts.
Johnson: I think the opportunity to relationship build in this space should not be underestimated.
Kelly: Yeah, this is meant to be a face-to-face, in-person event so that those relationships can be forged to move forward.
Johnson: Well, gentlemen, thank you for taking the time to talk about this upcoming symposium. I think this is going to be great material for the industry.
Kelly: Thank you.
Mitchell: Thanks, Nolan.
Johnson: Here for I-Connect007, I'm Nolan Johnson. I've been speaking with Chris Mitchell and Matt Kelly from IPC. Thanks for listening.
---
Suggested Items
09/28/2023 | Nolan Johnson, I-Connect007
The practical question around CHIPS Act development and electronics assembly is, "Will this change how we do business?" Indium Corporation's Dr. Andy Mackie sat down with Nolan Johnson to share what he sees as emerging answers to that question from his perspective as an expert in electronics assembly and packaging, and as a participant in standards development through IPC, JEDEC, and SEMI.
09/28/2023 | ZESTRON
ZESTRON is happy to announce that Senior Application Engineer, Ravi Parthasarathy, will be presenting "Revolutionizing PCB Assembly Cleaning:
09/28/2023 | IPC
IPC continues to collaborate with the electronics manufacturing industry to meet their current and future workforce training needs.
09/19/2023 | Andy Shaughnessy, Design007
Rigid-flex assembly brings its own set of issues, but designers can do quite a bit to make things easier on their downstream brethren. We asked IPC instructor Kris Moyer to give us the lowdown on DFA for rigid-flex circuitry.
09/07/2023 | Emerald EMS
Emerald EMS, an innovative solutions provider, is pleased to announce plans to exhibit in Booth #3815 at MD&M Minneapolis, scheduled to take place Oct. 10-11, 2023, at the Minneapolis Convention Center in Minneapolis, MN.