Summit Interconnect Names Sean Patterson COO
August 30, 2022 | Summit Interconnect, Inc.
Estimated reading time: 2 minutes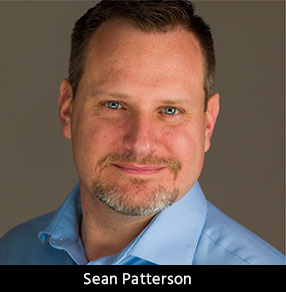 Sean Patterson, a veteran manufacturing executive, has joined Summit Interconnect, North America's largest privately held PCB manufacturer, as chief operating officer. In this position, Patterson will oversee all facets of operations that serve Summit's growing customer base. Summit's former COO, Greg Halvorson, will remain at the company part-time as advisor to the CEO.
"Summit Interconnect remains focused on sharpening our execution and expanding our services to meet the circuit board manufacturing needs of companies around the world," said Shane Whiteside, CEO of Summit Interconnect. "We welcome Sean to our leadership team and look forward to working together to be the best manufacturing partner for our customers."
With eight North American facilities and approximately 1,300 employees, Summit offers a complete portfolio of PCB products trusted by industry-leading companies in the defense, semiconductor, and commercial markets. Patterson joins Summit at a time of continued growth and innovation both within the company and in the electronics industry.
"Summit Interconnect has proven to be a customer-centric and rapidly growing company in the electronics supply chain," Patterson said. "I am honored to be a part of Summit's world-class team as we support our customers and bring a resurgence of manufacturing technologies back to the North American base."
Patterson is a successful executive who has scaled operations to hundreds of facilities and overseen thousands of employees and assets. He was most recently the Chief Revenue Officer for Nano Dimension, a provider of intelligent machines for the fabrication of additively manufactured electronics to support embedded electronics, antennas, sensors, multilayer PCBs, and other products. 
Prior to that, he held multiple leadership roles in Amazon's transportation and healthcare groups. Patterson also led numerous aerospace and defense manufacturing plants during his tenure at TTM Technologies and was instrumental in a billion-dollar acquisition restructuring. While at TTM, he oversaw the expansion of its PCB assembly plants and vertical growth in the supply chain. 
Sean served as a US Navy submarine officer following his graduation from the United States Naval Academy where he earned a BS in systems engineering. He also holds an MS in nuclear science and engineering from the Massachusetts Institute of Technology. 
About Summit Interconnect
Summit Interconnect is the largest, privately held PCB manufacturer in North America. The company is focused on the fast-growing defense and high-performance commercial sectors in the North American market.  Summit offers solutions ranging from advanced cutting-edge prototyping to complex high mix, low-to-mid volume production.  Summit's facilities are located across California, Illinois, Colorado, and Toronto, Canada. For more information, please visit  summit-pcb.com.
---
Suggested Items
11/30/2023 | BUSINESS WIRE
Nordson Electronics Solutions, a global leader in electronics manufacturing technologies, is pleased to announce the release of the new ASYMTEK Select Coat® SL-1040 conformal coating system.
11/29/2023 | TT Electronics
TT Electronics, a global provider of custom power solutions and engineered technologies, has announced that its Power and Control business has officially opened its new state-of-the-art research, development and manufacturing facility.
11/27/2023 | IPC
IPC welcomes the actions outlined today by the U.S. Government "to strengthen supply chains critical to America's economic and national security."
11/27/2023 | GOEPEL Electronics
The US branch of GÖPEL electronic is proud to announce the addition of David Kalaidjian as the new National Sales Development Manager.
11/27/2023 | Wurth Elektronik
HyPerStripes project partners will create a technology platform including manufacturing techniques for roll-to-roll (R2R) processing as well as the integration of electronic components onto very long ("endless"), flexible and stretchable printed circuit boards.