ARC Expands Conditions-Based Maintenance Project with the U.S. Marine Corps
September 6, 2022 | Business Wire
Estimated reading time: 1 minute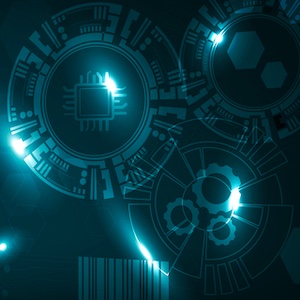 Armaments Research Company, Inc. (ARC) announced a contract award intended to further scale its conditions-based maintenance platform for U.S. Marine Corps (USMC) crew-served weapons. This new award will integrate ARC's flagship product with USMC enterprise maintenance system data to gain deeper sustainment insights, create a seamless user experience, and implement resilient system security.
This task order is part of the 5-year, $60-million Small Business Innovative Research (SBIR) Phase III contract with the U.S. Department of Defense (DoD) and General Services Administration (GSA) to develop systems for the Joint All Domain Command and Control (JADC2) project portfolio. JADC2's goal is to connect sensors from each military service into one, integrated network.
The project expands upon Task Order 2 with the USMC, which ARC introduced last October. Task Order 2 focused on developing a turnkey predictive maintenance software system that empowers units to anticipate, plan and take proactive steps for events such as parts repair or failure before they occur, ensuring reliability and safety during training and operations. This platform will now be bolstered by enterprise maintenance data to better detect non-age-related weapons issues and empower end users to take action.
"The USMC has consistently expressed its desire for an integrated maintenance solution rather than an application end users must manage separately," said Michael Canty, ARC's CEO. "This project represents a meaningful step toward building this weapons maintenance capability into end users' natural sustainment rhythm."
ARC adapted its state-of-the art, Internet-of-Things (IoT) sensor to crew-served weapons platforms to collect, synthesize, and communicate diagnostics for units to assess the overall health of their platforms. The data was used to develop machine-learning (ML) algorithms to detect when a component of the weapon may fail or when the weapon system requires maintenance.
---
Suggested Items
12/04/2023 | USPAE
Seven microelectronics firms received nearly $10 million in combined funding to commercialize technologies of interest to the U.S. military services as winners of the Defense Business Accelerator (DBX) Microelectronics Challenge. This groundbreaking initiative is funded by the Department of Defense (DoD) and led by the U.S. Partnership for Assured Electronics (USPAE).
11/20/2023 | PRNewswire
Raytheon, an RTX business, has been awarded a four-year, $15 million contract from DARPA to increase the electronic capability of radio frequency sensors with high-power-density Gallium Nitride transistors. Raytheon is the world's leading manufacturer of military-grade Gallium Nitride, a cutting-edge semiconductor technology that, when used in radar systems, improves range and radar resource management handling. This new prototyping work is being performed under DARPA's Technologies for Heat Removal in Electronics at the Device Scale program, known as THREADS.
11/17/2023 | Raytheon Company
Raytheon, an RTX business, has been awarded a four-year, $15 million contract from DARPA to increase the electronic capability of radio frequency sensors with high-power-density Gallium Nitride transistors which will have 16 times higher output than traditional GaN with no increase in operating temperature. Raytheon is partnering with the Naval Research Laboratory, Stanford University and Diamond Foundry to grow diamond, the world's best thermal conductor, for integration with military-grade GaN transistors and circuits. Cornell University, Michigan State University, the University of Maryland and Penn State University are also providing technology and performance analysis.
11/03/2023 | U.S. Circuit
U.S. Circuit, a premier supplier of commercial and mil/aero PCBs, has recently obtained their AS9100 certification. This certification will allow U.S. Circuit to further expand their military and aerospace offerings to further serve sectors requiring stricter regulation including the Department of Defense (DoD), National Aeronautics and Space Administration (NASA), and the Federal Aviation Administration (FAA).
10/17/2023 | BUSINESS WIRE
New research has found that 95% of military and defence industry decision-makers recognise that ongoing digitalisation has led to a more dynamic and complex 'information battlespace' and a further 93% agree defence will require increased integration across domains.