HARMAN Acquires In-cabin Radar Sensing Pioneer CAARESYS
September 6, 2022 | Business Wire
Estimated reading time: 1 minute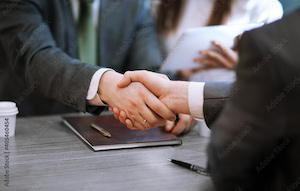 HARMAN International, a wholly-owned subsidiary of Samsung Electronics Co., Ltd. focused on connected technologies for automotive, consumer and enterprise markets, announced the acquisition of CAARESYS, an Israel-based company founded in 2017 that develops vehicle passenger monitoring systems powered by contactless, low-emission radar. CAARESYS has successfully partnered with leading OEMs and provides a mass production solution for cabin monitoring including vital signs sensing, passenger localization and Child Presence Detection (CPD).
The in-cabin radar sensor and algorithm solution from CAARESYS will strengthen HARMAN's automotive product offerings, building on the company's strong consumer-centric Digital Cockpit and ADAS solutions. With CAARESYS' contactless vital signs sensing and real-time insights from that information, HARMAN can now offer new levels of in-vehicle safety, comfort, and well-being in its growing product line.
"With the acquisition of CAARESYS, we gain market-leading in-cabin radar sensing technology and radar-enabled features that can quickly integrate into our products," said Christian Sobottka, President, Automotive Division, HARMAN. "And by partnering with HARMAN, automakers can deliver the key safety and well-being features that consumers demand – today as opposed to years from now."
CAARESYS technology utilizes biometrics to detect the location, health condition and state of each vehicle occupant. The non-intrusive sensing system is a small RF radar that can be integrated anywhere in a vehicle cabin. Through its sophisticated radar signaling processing algorithm, the system detects seat occupancy state and monitors passenger biometrics, including respiration rate, heart rate and heart rate variability. CAARESYS technology allows for highly accurate sensing even in the constantly fluctuating driving environment and can operate in static or driving mode.
"It's with excitement and pride that we join the HARMAN team, especially at this time when they are doing so much to transform what the in-cabin experience can be for consumers," said Ilya Sloushch, co-founder and CEO of CAARESYS, who will now lead the newly established In-Cabin Radar team at HARMAN. "HARMAN's successful partnerships with leading automakers will offer unprecedented scale and reach for our technologies and extend the benefits enabled by in-cabin radar to more drivers and passengers than ever before."
CAARESYS employees will join HARMAN as part of the company's Automotive division. "We extend a warm welcome to our new team members," said Sobottka, "and we look forward to launching the new products that the CAARESYS team and technology will enable in the HARMAN portfolio."
---
Suggested Items
10/02/2023 | SEMI
Industry visionaries and experts will gather November 6-8 at the MEMS & Sensors Executive Congress (MSEC 2023) at the WIGWAM Resort in Phoenix, Arizona for insights into the latest trends and innovations in sensorization.
10/02/2023 | Indium Corporation
Indium Corporation Regional Product Manager Wisdom Qu will present at the iNEMI Workshop on Automotive Electronics on October 13, in Shenzhen, China.
10/02/2023 | ACN Newswire
This joint effort is expected to strengthen the supply of NANOWEB® films and accelerate the growth of the transparent conductive film industry, offering new applications for the automotive and consumer electronics sectors, such as transparent film antennas, transparent film heaters, and transparent film electromagnetic shielding.
09/29/2023 | Intel
Intel celebrated the arrival of its Intel 4 technology, which uses extreme ultraviolet (EUV) technology, and the first use of EUV in high-volume manufacturing (HVM) in Europe.
09/28/2023 | Anaya Vardya, American Standard Circuits
There has always been pressure to reduce line and space as we have seen the bleeding edge technology go from 8 mils to 5 mils and then to 3 mils. The difference between "then" and "now" is that the prior advancements, for the most part, used the same processes, chemistry and equipment going from 8 mils to 3 mils. But going from 3 mil to sub 1 mil trace and space is a quantum leap in printed circuit board (PCB) technology that requires a whole new set of processes and materials.