Orbit's Electronics Group Reports August Bookings in Excess of $2.1M
September 8, 2022 | Globe Newswire
Estimated reading time: 1 minute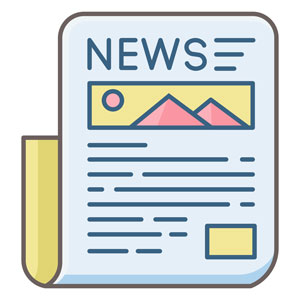 Orbit International Corp., an electronics manufacturer and software solution provider, today announced that its Electronics Group (OEG), reported bookings in excess of $2,100,000 for the month of August 2022. In addition, inclusive of Orbit's Power Group (OPG), consolidated bookings reached approximately $2,900,000 for the month. Deliveries for certain of these orders have already commenced and are expected to continue through the second quarter of 2023.
Mitchell Binder, President and CEO of Orbit International, commented, "We are pleased to report a firm booking month for our OEG with total bookings for the month of August 2022 exceeding $2,100,000. These orders were highlighted by our previously announced order for in excess of $1,200,000 from a major defense contractor for a significant program for the U.S. Navy. In addition, our newly acquired subsidiary, Simulator Product Solutions LLC (SPS), received orders in excess of $500,000 for the month. Other orders received by the OEG were for keyboards and displays."
Binder added, "Although we had a firm month of bookings for both our OEG and OPG, as previously mentioned, we are finding that certain orders that we are expecting continue to be delayed for both of our business segments. In particular, our OPG has been waiting for a significant award for power supplies utilizing its VPX technology as well as awards for other COTS power supplies. These potential orders for both our operating segments, are generally follow-on orders on existing programs for which we have made prior deliveries. Several factors are causing delays on these awards, which are coming from the Department of Defense ("DoD"), including work restrictions related to the pandemic and a shifting of prioritization of certain contract awards from the DoD. In addition, increased unit pricing due to inflation is becoming more of a factor in the negotiating process, which is also affecting the timing of awards. It should be noted that timing uncertainty in the receipt of contracts from our prime contractors doing business with the U.S government is an inherent factor in our industry. As in the past, although timing remains an uncertainty, we expect these purchase orders to eventually be received."
---
Suggested Items
11/30/2023 | Tim Haag -- Column: Tim's Takeaways
I am, at heart, a die-hard "Star Trek" fan. When I was a kid, I was all about phasers, warp drive, and cool stuff like that. However, these days, I tend to put a higher value on production and storytelling. But like any fan (I'm avoiding "Trekkie" because, frankly, it's kind of embarrassing), I have certain moments from the hundreds (if not thousands) of hours filmed for the various TV shows and movies that are among my favorites. One of those moments is in "Star Trek III, The Search for Spock," when our heroes steal the Starship Enterprise from space dock.
11/29/2023 | Anaya Vardya -- Column: Standard of Excellence
To sustain a standard of excellence, it's equally important to look at both what we're doing today as well as what we'll do in the future. In other words, plan ahead. In that spirit, I thought it would be prudent to peek into the future and talk about what a printed circuit board fabrication facility with a "standard of excellence" will look like five years from now.
11/28/2023 | IPC
Neil Shah, senior technical director at alliantgroup, a tax and business consultancy, will present a technical education workshop,
11/22/2023 | TTM Technologies, Inc.
TTM Technologies, Inc., a leading global manufacturer of technology solutions including mission systems, radio frequency (RF) components and RF microwave/microelectronic assemblies and printed circuit boards (PCBs) was honored with three awards at the IPC China Electronics Manufacturing Annual Conference held in Shanghai on October 27, 2023.
11/20/2023 | Northwestern University
During even the most routine visits, physicians listen to sounds inside their patients' bodies — air moving in and out of the lungs, heart beats and even digested food progressing through the long gastrointestinal tract.