IPC APEX EXPO 2023 Offers New Courses, New Instructors, and IPC E-Textiles
September 9, 2022 | IPC
Estimated reading time: 3 minutes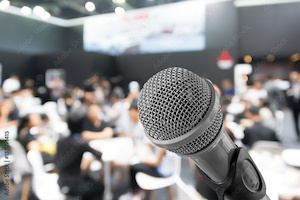 Registration is now open for IPC APEX EXPO 2023, the largest event for electronics manufacturing in North America. IPC APEX EXPO will be held at the San Diego Convention Center in San Diego, California from January 21-26, 2023. New to the IPC APEX EXPO 2023 lineup will be the co-located IPC E-Textiles conference on Monday, January 23, 2023.
The theme for IPC APEX EXPO 2023, "Advance in a New Era," is reflected in the technical conference and professional development courses covering new, unpublished results, techniques, processes, and trends facing the $2 trillion global electronics manufacturing industry. Featuring four technical conference tracks and 36 professional development courses, international subject matter experts from all aspects of electronics manufacturing will be represented. Covering topics from PCB fabrication troubleshooting and defect analysis to cybersecurity, design, substrates, and advanced packaging, attendees can choose from a wide array of papers and courses that go beyond theory to address real-world problems and provide practical solutions that can be implemented immediately for real-world success.
"We have made significant efforts to offer improved educational offerings and new topics that will indeed advance the industry into a new era. Technical conference and professional development content, including the latest original research, will set the stage for the electronics industry innovation that will turn our industry toward the future," said Julia Gumminger, IPC professional development and events manager. "Our educational program features a wide variety of learning opportunities where attendees can access the latest research and development in the industry and learn more about trending materials, applications, and processes. Attendees can bring their new knowledge, skills, and contacts back to their daily work."
IPC APEX EXPO 2023 will also feature free activities, including poster presentations, an opening keynote from Emily Callandrelli, mechanical and aerospace engineer and the host and co-producer of Emily's Wonder Lab on Netflix, a PCB design competition, and a STEM event for San Diego-area high school students. For the first time, additional keynotes from John Mitchell, IPC president and CEO, and Shawn DuBravac, IPC chief economist, will take place during Monday and Wednesday luncheons. Networking events on the show floor will be featured along with the industry's largest gathering of leading equipment manufacturers, supplies and innovators.
"One of the most invaluable features of attending IPC APEX EXPO is the exposure to new products and services," said Alicia Balonek, IPC senior director of trade shows and events. "As the largest electronics manufacturing exhibition in North America, IPC APEX EXPO provides companies throughout the industry supply chain with an ideal venue to highlight new products and services through the New Products Corridor and the opportunity to showcase new equipment, products and services on the show floor, allowing attendees access to the latest innovations from the industry's leading manufacturers all under one roof."
Access to the exhibit hall is free with an Event Essentials pass to those who register by January 21, 2023, a savings of $40 on-site. Additional savings include a 20 percent discount for those registering through December 16, 2022.
More information about IPC APEX EXPO 2023, including details on education and technology, networking opportunities, show floor activities, schedule, travel, and more is available at www.IPCAPEXEXPO.org.
About IPC
IPC is a global industry association based in Bannockburn, Ill., dedicated to the competitive excellence and financial success of its 3,000+ member companies which represent all facets of the electronics industry, including design, printed board manufacturing, electronics assembly, and test. As a member-driven organization and leading source for industry standards, training, market research and public policy advocacy, IPC supports programs to meet the needs of an estimated $2 trillion global electronics industry. IPC maintains additional offices in Atlanta, Georgia; Washington, D.C.; Munich, Germany; Brussels, Belgium; Bangalore and New Delhi, India; Bangkok, Thailand; and Qingdao, Shanghai, Shenzhen, Chengdu, Suzhou and Beijing, China.
---
Suggested Items
10/02/2023 | Gen3
Gen3, Global leader in SIR, CAF, Solderability, Ionic Contamination & process optimisation equipment, is pleased to announce the appointment of John Barraclough as the Head of Business Development.
10/02/2023 | KYZEN'
KYZEN, the global leader in innovative environmentally friendly cleaning chemistries, announced that Debbie Carboni, Global Product Line Manager - Electronics, will present as part of the Electric Vehicle (EV) panel during the IPC High Reliability Forum.
10/02/2023 | Mycronic AB
Mycronic AB has received the first order for upgrades of already installed display mask writers from gas laser to solid state laser from SK Electronics in Japan.
09/29/2023 | Dixon
Dixon wholly owned subsidiary- Padget Electronics Private Limited enters into an Agreement with Xiaomi to carry out manufacturing of smart phones and other related products for Xiaomi.
09/29/2023 | USPAE
In a major initiative to innovate how the Department of Defense (DoD) spurs commercial technology development, the U.S. Partnership for Assured Electronics (USPAE) and DoD launched a Defense Business Accelerator (DBX) to open doors for industrial base growth and stimulate private investment.