Fralock Earns IPC-1791 Qualified Manufacturers Listing (QML) as Trusted Electronics Designer
September 21, 2022 | IPC
Estimated reading time: Less than a minute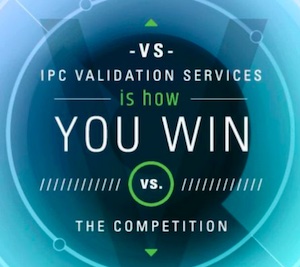 IPC's Validation Services program has awarded an IPC-1791, Trusted Electronics Designer Requirements Qualified Manufacturer Listing (QML) to Fralock, located in Valencia, California.
Following the initial IPC audit, Fralock passed stringent design requirements to optimize product quality, reliability, and consistency across the entire manufacturing operation, earning a place on IPC's global network of rigorously vetted and trusted sources.
"Fralock provides product design, development, engineering, prototyping, and manufacturing services to customers that require a high level of quality and precision," said Shibu Gangadharan, vice president of specialty engineered materials at Fralock. "This validation assures our customers that processes pertaining to IPC-1791 are adhered to throughout the manufacturing cycle."
IPC's Validation Services QML program was developed to promote supply chain verification. It also provides auditing and qualification of electronics companies' products and identifies processes which conform to IPC standards.
"Different from other audit programs, IPC's Validation Services programs uniquely provide technical and in-depth assessments of products and processes in accordance with IPC standards," said Randy Cherry, IPC director of Validation Services. "We are pleased to recognize Fralock on becoming members of IPC's network of trusted QML suppliers."             
---
Suggested Items
09/29/2023 | Intel
Intel celebrated the arrival of its Intel 4 technology, which uses extreme ultraviolet (EUV) technology, and the first use of EUV in high-volume manufacturing (HVM) in Europe.
09/29/2023 | Dixon
Dixon wholly owned subsidiary- Padget Electronics Private Limited enters into an Agreement with Xiaomi to carry out manufacturing of smart phones and other related products for Xiaomi.
09/28/2023 | Technica USA
Technica USA announced it has reached a Master Distribution Agreement with SAA to promote and support automation systems & technology offered by SAA.
09/28/2023 | GlobalFoundries
GlobalFoundries (GF) announced the official opening of a new hub facility in Penang, Malaysia.
09/28/2023 | IPC
IPC continues to collaborate with the electronics manufacturing industry to meet their current and future workforce training needs.