Nan Ya PCB 3Q2022 Revenue Up 22% YoY
October 13, 2022 | Nan Ya Printed Circuit Board Corp.
Estimated reading time: Less than a minute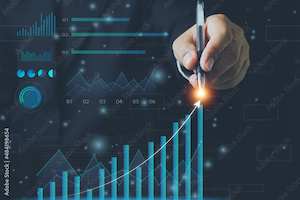 Taiwan-based Nan Ya Printed Circuit Board Corp. (Nan Ya PCB), a manufacturer of single-sided PCBs, HDI PCBs, and rigid-flex PCBs for motherboards, desktop and notebook PCs, home appliances, smartphones, and gaming consoles, has posted unaudited sales of NT$5.9 billion ($184.5 million at $1=NT$31.98) in September 2022, up by 2.6% from the previous month and an increase of 31% year-on-year (YoY).
Third quarter sales reached NT$17.2 billion ($537.9 million), up by 21.8% the third quarter results last year. For January to September, total revenue reached NT$46.9 billion ($1.47 billion), up by 25% compared with the same period in 2021.
---
Suggested Items
12/04/2023 | USPAE
Seven microelectronics firms received nearly $10 million in combined funding to commercialize technologies of interest to the U.S. military services as winners of the Defense Business Accelerator (DBX) Microelectronics Challenge. This groundbreaking initiative is funded by the Department of Defense (DoD) and led by the U.S. Partnership for Assured Electronics (USPAE).
12/04/2023 | Cicor
The Cicor Group is publishing its financial mid-term targets for the next three to four years today and hosts its Capital Markets Event 2023 this evening in Zurich.
11/29/2023 | TrendForce
TrendForce's latest research indicates that despite a decrease in the CPI in Europe and the US this year, consumer budgets are still constrained due to the current high-interest-rate environment, and the real estate bubble in China has suppressed TV demand. Moreover, a significant increase in TV panel prices this year has led brands to scale down promotional events.
11/27/2023 | Jaltek
Jaltek Systems, a prominent UK contract electronics manufacturer with AS9100 and ISO 13485 accreditations and over 30 years of experience, joined hands with SG Automotive, a Slovenian Electronic Manufacturing Service (EMS) provider known for manufacturing printed circuit board assemblies (PCBA).
11/27/2023 | UK Space Agency
A European mission to explore life on Mars has been given a major boost after a UK firm was awarded more than £10 million to replace Russian components in the Rosalind Franklin Mars Rover, Space Minister Andrew Griffith announced.