Market and Tech Convergence: Electrically Conductive Inks
October 17, 2022 | Stan Farnsworth, NovaCentrix
Estimated reading time: 1 minute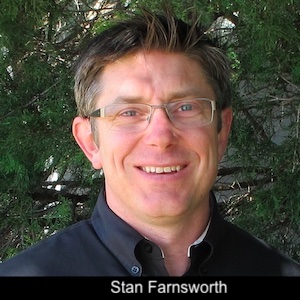 It's no secret that electronics products are being asked to do more, pushing the boundaries of technological capabilities. Next-gen consumer products like flexible wearables and foldable mobile devices are proving themselves to be more than a fad, with start-ups and major companies alike booming on the market for the past few years.
In July, Samsung announced 2021 foldable phone sales were up 300% from 2020, at more than 10 million phones. Samsung's Galaxy Z Flip3 Bespoke Edition foldable smartphone even won the "Best of Innovation" award at CES 2022, along with Abbott's FreeStyle Libre 3 wearable diabetes monitoring system. These products represent the current state of a convergence of evolving consumer interests with long-developing advancements in enabling technologies, such as materials and processes.
Electrically-conductive inks are one of the long-developing technologies already being utilized in the design and manufacturing of products ranging from smartphones to automotive, medical devices (like MRI imaging vests), and prototype space suits. High-performance electrically conductive inks can be sorted into a few major categories: solids-based inks incorporating materials such as metal or carbon in some form, particle-free metal complex inks, and conductive polymer inks.
Full disclosure: I'm a founding member of NovaCentrix, and our team has developed a range of nanoparticle-metal-based conducting inks going back to the early 2000s. That said, I also see great advancements and opportunities for the other types of inks as well. It's important to note that inks are generally formulated to be applied with a specific printing technology, and a non-exhaustive list includes screen printing, inkjet, aerosol jet, flexographic, and gravure. Inks are formulated for attributes such as optimal conductive performance, substrate adhesion, shelf stability, and for use in a specific print method.
State-of-the-Art Conductive Inks 
While conductive screen-printed pastes—such as for solar cells, or onto polyimide such as for computer keyboards—are not new, 25 years ago the use of conductive inks outside those applications was rare. The DARPA MICE (Mesoscopic Integrated Conformal Electronics) program of the late 1990s and early 2000s dramatically re-evaluated the possibilities of electrically-conductive inks. Since then, the ability to widely and cost-effectively produce new materials such as nanomaterials, and the proliferation of advanced chemistries and polymer science, has led to profound progress demonstrated by modern inks.
To read this entire article, which appeared in the October 2022 issue of Design007 Magazine, click here.
---
Suggested Items
09/20/2023 | I-Connect007 Editorial Team
Panasonic's Darren Hitchcock spoke with the I-Connect007 Editorial Team on the complexities of moving toward ultra HDI manufacturing. As we learn in this conversation, the number of shifting constraints relative to traditional PCB fabrication is quite large and can sometimes conflict with each other.
09/19/2023 | Anaya Vardya -- Column: Standard of Excellence
In my last column, I discussed cutting-edge innovations in printed circuit board technology, focusing on innovative trends in ultra HDI, embedded passives and components, green PCBs, and advanced substrate materials. This month, I'm following up with the products these new PCB technologies are destined for. Why do we need all these new technologies?
09/18/2023 | ViTrox
ViTrox, which aims to be the world's most trusted technology company, is excited to announce that our trusted Sales Channel Partner (SCP) in Mexico, SMTo Engineering, S.A. de C.V., will be participating in SMTA Guadalajara Expo & Tech Forum. They will be exhibiting in Booth #911 from the 25th  to the 26th of October 2023,  at the Expo Guadalajara in Jalisco, Mexico.
09/18/2023 | Intel
Intel announced one of the industry's first glass substrates for next-generation advanced packaging, planned for the latter part of this decade.
09/18/2023 | Aidan Salvi -- Column: Facing the Future
I have been in and around circuit boards most of my life. I started 20 years ago in my family's PCB shop, leaving after a couple of years to start my own software company. About a year ago, I returned to the family business, and the first thing I noticed was that nothing had really changed. We were doing the same things in the same way as the day I left. After talking to several experts in the industry, I realized it was worse than that: The manufacturing of PCBs had not changed in 70 years.