Books

Featured Books

pcb007 Magazine

Latest Issues

Current Issue

Finding Ultra

New demands on PCB fabrication, namely advanced packaging, ultra high density interconnect (UHDI), and new specialty materials, are converging, changing the landscape of our business. Is it time to start paying close attention to this convergence?

Developing a Strategy

A solid strategy is a critical part of success. This month, we asked some of the top industry leaders and business strategy "gurus" to share their thoughts on developing strategies.

Winning With TQM

In this issue, we explore how TQM has entered the DNA of continuous improvement disciplines, and the role leadership transformation plays in this. If you've ever competed against a TQM company, you understand their winning advantage.

Columns

Latest Columns

||| MENU
Custom Made: The Digital Factory Suite
October 31, 2022 | Nolan Johnson, I-Connect007
Estimated reading time: 3 minutes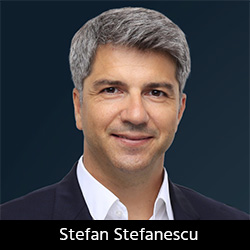 Stefan Stefanescu is head of business development for Atotech's industrial digital transformation solutions. Here, he discusses how the Digital Factory Suite (DFS) fits into a PCB fabricator's workflow. The new software connects to the onsite production equipment and continuously collects process and equipment data. But it's more than that, Stefan says. It's a way to help customers increase productivity and take steps toward developing a smart factory.
Nolan Johnson: Stefan, would you introduce your role regarding Atotech products?
Stefan Stefanescu: We understand that digitalization plays a key role in the development and evolution of every company. When I was hired in 2019, my initial role was to help identify digitalization opportunities within the company, in both our internal processes and our products. I have focused very intensely on a strategy for industrial digitalization around our equipment, especially printed circuit board manufacturing equipment. Obviously, digitalization is a core enabler, but transformation is not just about a platform or solutions. It's about processes and people. It's very complex. Atotech has been responsive and open and that's why I enjoy working with a company that understands that transformation needs to happen.
Johnson: Atotech, which is now part of MKS, recently announced it is expanding its product offering with a Digital Factory Suite, particularly wet processes. What can you tell me about that?
Stefanescu: For almost 20 years, we have delivered equipment for PCB manufacturing with our control software that allows our customers to operate and run our equipment in production. This enables our customers to run their production as best as possible. Our visualization and control system (VCS) is embedded and delivered when a customer receives our equipment, and the Digital Factory Suite is an add-on, which works with our VCS to bring a suite of values around the equipment.
It helps to see it in steps. I like to start with understanding our motivation, and there are four key areas of focus. First, our products are developed with a customer focus. We see digitalization as a tool to bring this focus to higher levels, reduce friction and response time, and help the customer solve problems faster. Second, we see digitalization and industrial digital solution as a tool to increase productivity and especially help our customers operate their production more smoothly. It also touches on sustainability, an important topic for our customers and the whole ecosystem.
Third, digitalization helps us with our R&D processes to bring products to the market faster. Thus, we have adjusted our procedures and planning. Finally, we look at how our customers are doing production today. Some are already looking at what a smart factory means and how to do it. They have started with basic solutions such as a manufacturing execution system (MES), but much more can be done. We see our solutions as enabling our customers to begin this Smart factory journey. It's something that needs to be done together with the suppliers of equipment and other solutions and with the customer, because a Smart factory is an ecosystem, not just one system.
Johnson: Stefan, when transition and significant change finally happens in an organization, it's usually because there was some compelling event. Overall pressures will push you toward change, but finally something seems to force your hand. Is there a theme for what's triggering PCB fabricators to move to a digital environment?
Stefanescu: Yes, we see that quite a bit. The things that happened due to the pandemic accelerated digitalization. That's a fact. But to summarize the need for digitalization and the drive from our customer's side, there are three important factors. First is compliance in the form of traceability and sustainability. There are requirements for reporting, warranties, and having the proper tools to understand how "green" the production is.
To read this entire conversation, which appeared in the October 2022 issue of PCB007 Magazine, click here.
---
Suggested Items
09/22/2023 | Qualcomm Technologies, Inc.
Charter Communications, Inc. and Qualcomm Technologies, Inc., today announced a collaboration to deliver the next-generation Advanced Wi-Fi router that will bring Wi-Fi 7 and 10 Gbps Wi-Fi capabilities to Spectrum Internet users, helping support and enhance the converged connectivity experience for residential and small and medium-sized business customers. Advanced Wi-Fi routers with Wi-Fi 7 are expected to be available to Spectrum customers in 2024.
09/21/2023 | Dymax
Dymax, a leading manufacturer of light-curing materials and equipment, will exhibit in booth 1526 at SMTA International 2023 in Minneapolis, MN, from October 10-11.
09/21/2023 | Altus Group
Altus Group, a leading supplier of capital equipment and services to the electronics manufacturing industry, has signed an agreement with SMT Thermal Discoveries to distribute its advanced reflow soldering and thermal technology solutions in Ireland.
09/21/2023 | ViTrox
ViTrox, which aims to be the world's most trusted technology company, is pleased to announce the addition of Hayden Dalton to our team as a Field Support Engineer who based in Milwaukee, WI, effective August 21, 2023.
09/20/2023 | Cadence Design Systems, Inc.
Cadence Design Systems, Inc. and CEVA, Inc. announced that they have entered into a definitive agreement for Cadence to acquire Intrinsix Corporation, a wholly owned subsidiary of CEVA and a provider of design engineering solutions focused on the U.S. aerospace and defense industry.