Books

Featured Books

pcb007 Magazine

Latest Issues

Current Issue

Finding Ultra

New demands on PCB fabrication, namely advanced packaging, ultra high density interconnect (UHDI), and new specialty materials, are converging, changing the landscape of our business. Is it time to start paying close attention to this convergence?

Developing a Strategy

A solid strategy is a critical part of success. This month, we asked some of the top industry leaders and business strategy "gurus" to share their thoughts on developing strategies.

Winning With TQM

In this issue, we explore how TQM has entered the DNA of continuous improvement disciplines, and the role leadership transformation plays in this. If you've ever competed against a TQM company, you understand their winning advantage.

Columns

Latest Columns

||| MENU
Optimize Your Etcher for Best Image Quality
November 3, 2022 | Christopher Bonsell, Chemcut
Estimated reading time: 1 minute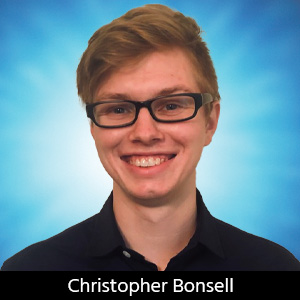 When it comes to obtaining high-quality images, many different factors come into play. Typically, most of these factors come down to your imaging equipment and cleanroom; however, there are factors involved in the etching process that can affect the quality of your image. Here are five steps to ensure your etching process is optimized for the best image quality.
1. Be wary of undercut.
When you are etching to obtain your circuitry patterns on a PCB, beware of undercut. Due to your solution's etch factor—the ratio of sideways etch to downward etch—your image will need to compensate any change and variation that can arise. Naturally, when you create a line with a photoresist to make a feature, the outcome of that feature will be smaller because of the sideways etching. PCB designs typically account for this, but if you are working with thicker copper layers for your PCBs, you will have to be cautious and ensure that the sideways etch does not impact the features you desire.
2. Monitor your etchant quality.
Maintaining consistency of your etch chemistry is the key to ensuring your etcher gives a quality image. As you etch panels, your etchant will decline in quality because it loses reaction potential (from the depletion of reactants), and with that, you will pick up contaminants. To prevent this from affecting your etching process, you will need to implement process controls to maintain the properties of your etchant. Depending on the etching solution you utilize, the factors you need to control will vary. If you are unsure how to monitor or maintain your etch process, it is best to seek experienced help and consult your etch equipment manufacturer.
3. Clean your nozzles regularly.
As I mentioned, etching panels will introduce contaminants into your etching bath. With this, your nozzles can become clogged with debris. Frequently cleaning your nozzles is an easy measure you can take to prevent debris from affecting etch quality. Doing this will ensure that your panels receive a consistent spray pattern throughout the etch chamber. 
To read this entire article, which appeared in the October 2022 issue of PCB007 Magazine, click here.
---
Suggested Items
09/20/2023 | I-Connect007 Editorial Team
Panasonic's Darren Hitchcock spoke with the I-Connect007 Editorial Team on the complexities of moving toward ultra HDI manufacturing. As we learn in this conversation, the number of shifting constraints relative to traditional PCB fabrication is quite large and can sometimes conflict with each other.
09/14/2023 | MKS' Atotech
MKS' Atotech, a leading surface finishing brand of MKS Instruments, will participate in the upcoming IPCA Expo at Bangalore International Exhibition Centre (BIEC) and showcase its latest PCB manufacturing solutions from September 13 – 15.
09/14/2023 | Vern Solberg -- Column: Designer's Notebook
Flexible circuit applications can be as basic as furnishing electrical interconnect between two conventional circuit board assemblies, or to prove a platform for placing and interconnecting electronic components. During the planning and pre-design phase of the flexible circuit, there will be several material and process related questions that need to be addressed. Most flexible circuit fabricators welcome the opportunity to discuss their customers' flexible circuit objectives prior to beginning the actual design process.
09/14/2023 | John Watson -- Column: Elementary, Mr. Watson
Electronics are continually evolving, driven by innovations in printed circuit board technology. Flexible PCBs have emerged as a revolutionary force, reshaping the PCB industry and influencing the design and functionality of countless electronic devices. Some believe that flexible PCBs are a relatively newer technology, but as we will see, that is not true. Since I'm an instructor, here's a short history lesson on how we got here and what we can expect.
09/11/2023 | PRNewswire
Can digital and/or high throughput manufacturing be applied to circuit boards? Can stretchable electronics be produced without sacrificing processing capabilities?